Virtual Guitar Orchestra: Listen to Sergio Assad's new composition "Kaleidokithara"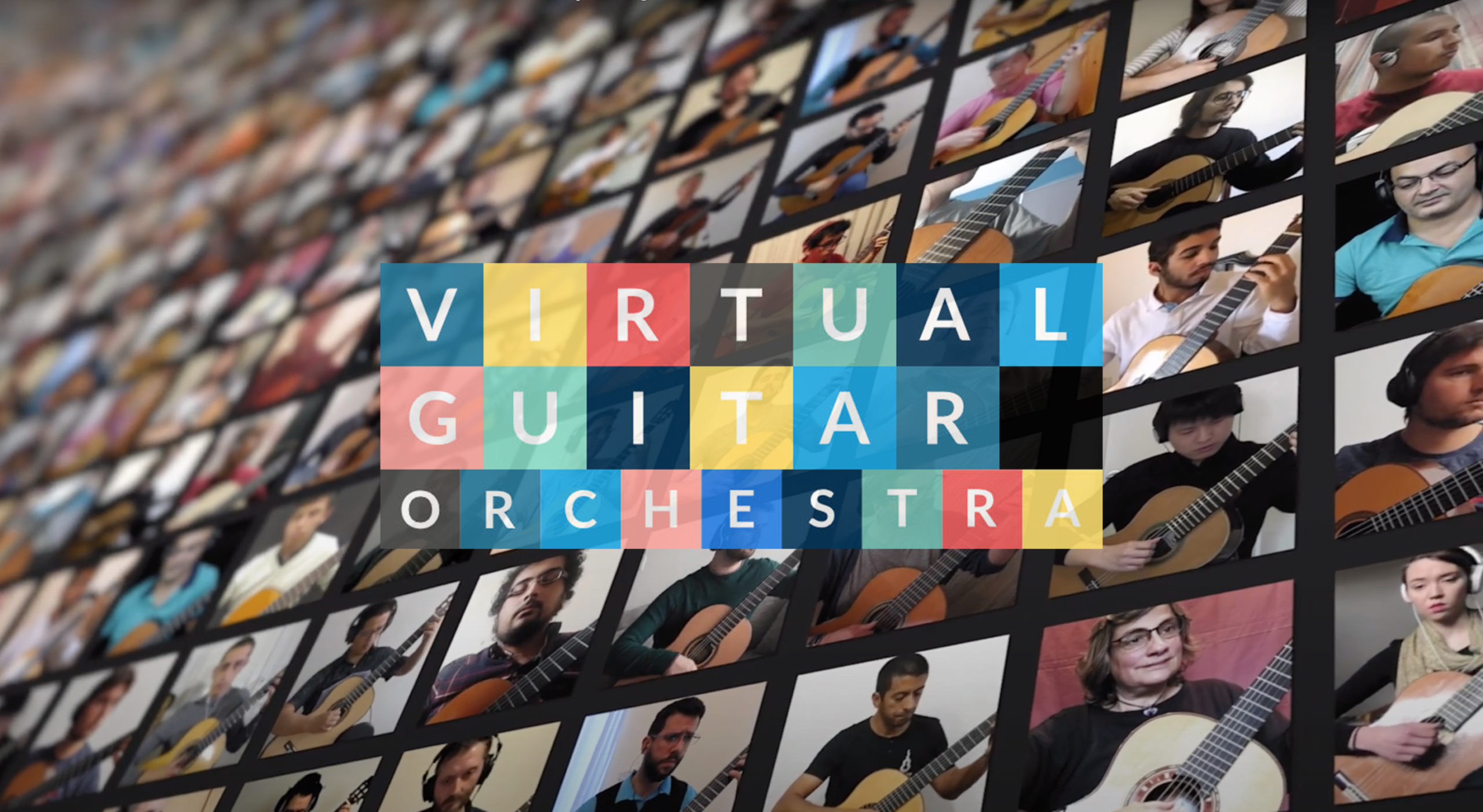 The first video of the Virtual Guitar Orchestra is finally published! Many of us have been waiting to see this outcome of a collaborative effort of 144 people who submitted their videos to perform the newest piece by Sergio Assad, "Kaleidokithara".
Mak Grgic and Uro Baric wanted to create a way to connect all classical guitarists in these tough and uncertain times – everyone from students to amateur guitarists to world class soloists – in doing what we all love most: playing music together.
The video features 27 soloists: David Russell, Pepe Romero, Yamandu Costa, Juan Manuel Cañizares, Odair Assad, Badi Assad, Zoran Dukic, Berta Rojas, Ana Vidovic, Scott Tennant, William Kanengiser, John Dearman, Matthew Greif, Ricardo Gallen, Aniello Desiderio, Judicaël Perroy, Meng Su, Rene Izquierdo, Thomas Viloteau, Stephanie Jones, Gaëlle Solal, João Luiz, Matthew McAllister, Elodie Bouny, Elina Chekan, Marc Teicholz, Mak Grgic, Uros Baric and orchestra members from around the world!