Virtual Guitar Orchestra Special Edition: Beethoven's 9 Symphonies for 9 Guitars!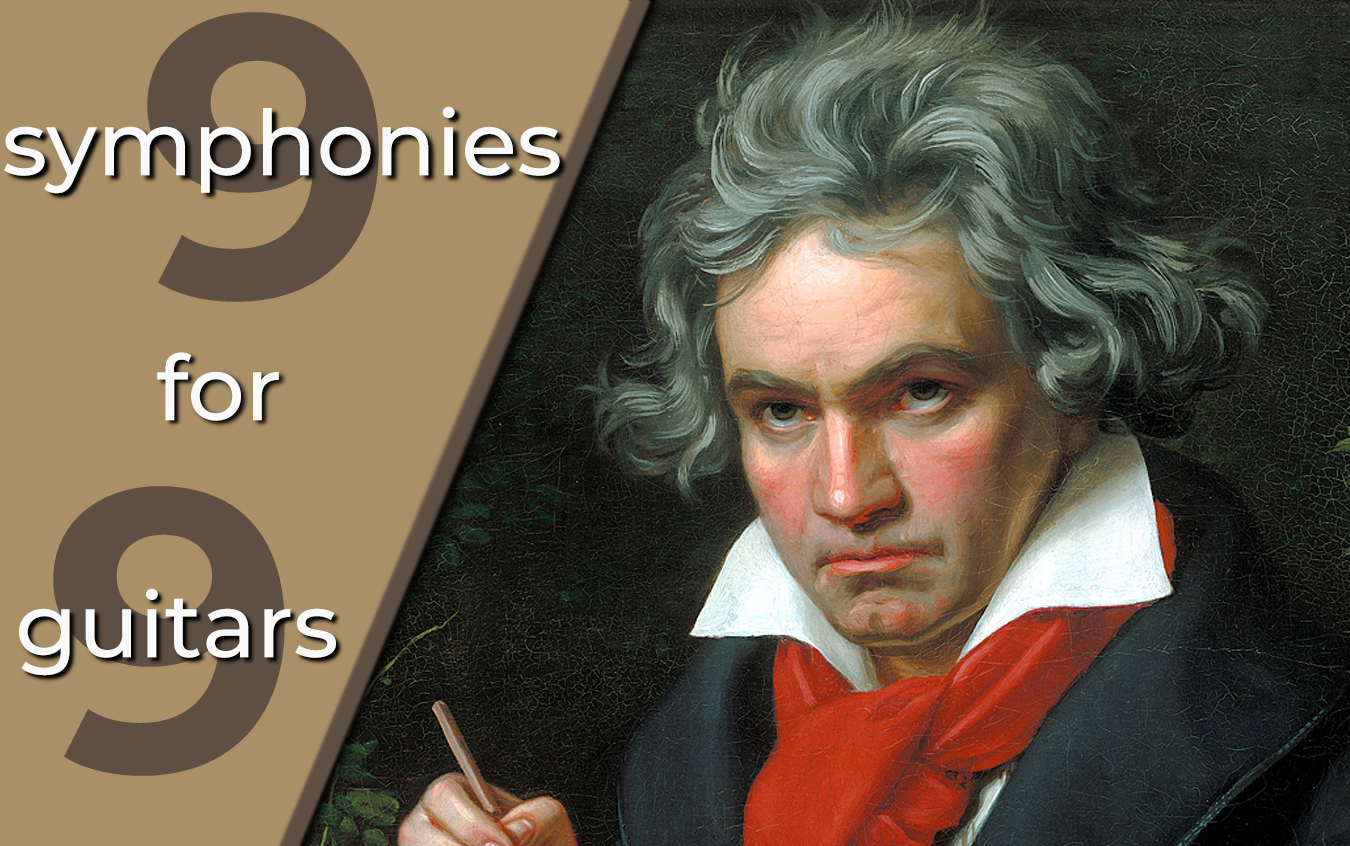 We're all waiting to learn more details about the third edition of Virtual Guitar Orchestra. The founders, Mak Grgic and Uros Baric are going to announce soon what composition, and more importantly, what style of music their massive virtual ensemble is going to focus on this time. We have some good news for anyone who can't wait to see the next big project. Virtual Guitar Orchestra has just released a new video of their smaller ensemble.
We all know the famous 9 symphonies by Ludwig van Beethoven. Performing some of these symphonies on guitars can be extremely difficult, however some guitar orchestras and ensembles do attempt to perform these masterpieces on guitar.
What if we told you that there is an arrangement for 9 guitars that combines the famous themes from all 9 of Beethoven's symphonies into one piece? Virtual Guitar Orchestra prepared such an arrangement for us as a tribute to celebrate the composer's 250 birthday! This mash-up of all 9 symphonies was composed by Leon Firšt from Slovenia. He is probably the first classical guitar composer who prepared such a brave and original arrangement, which turned out to be very interesting! Virtual Guitar Orchestra's ensemble members: Mak Grgic, Kevin Loh, Uros Baric, William Johnston, Jure Cerkovnik, An Tran, David Steinhardt, Janoš Jurinčič and Nejc Kuhar performed this masterful mash-up together in their smaller VGO ensemble.
If you're interested in acquiring the score, visit Virtual Guitar Orchestra's website!
Leave a Comment