Andrew York - Yamour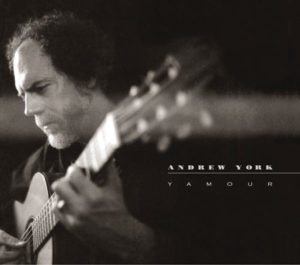 Andrew York has just released Yamour – his new double CD – and it is a beautiful record of what he has been up to for the last six years or so. Andrew calls this CD a reflection of his journey through life as an artist, and says that his goal was to give his music "as if he was in your living room, amidst a background of pure silence". You can buy Yamour here, and you can buy the sheet music directly from Andrew at his website here, where you can download and print immediately.
Last week Andrew came in to GSI and recorded quite a few videos, including many pieces from Yamour, on an amazing Antonio de Torres guitar. I won't say more than that right now, but check back in the coming weeks to see some beautiful music played on a historic guitar that holds up impressively even with some modern music.
Leave a Comment