2018 Granada Guitar Building Competition Winners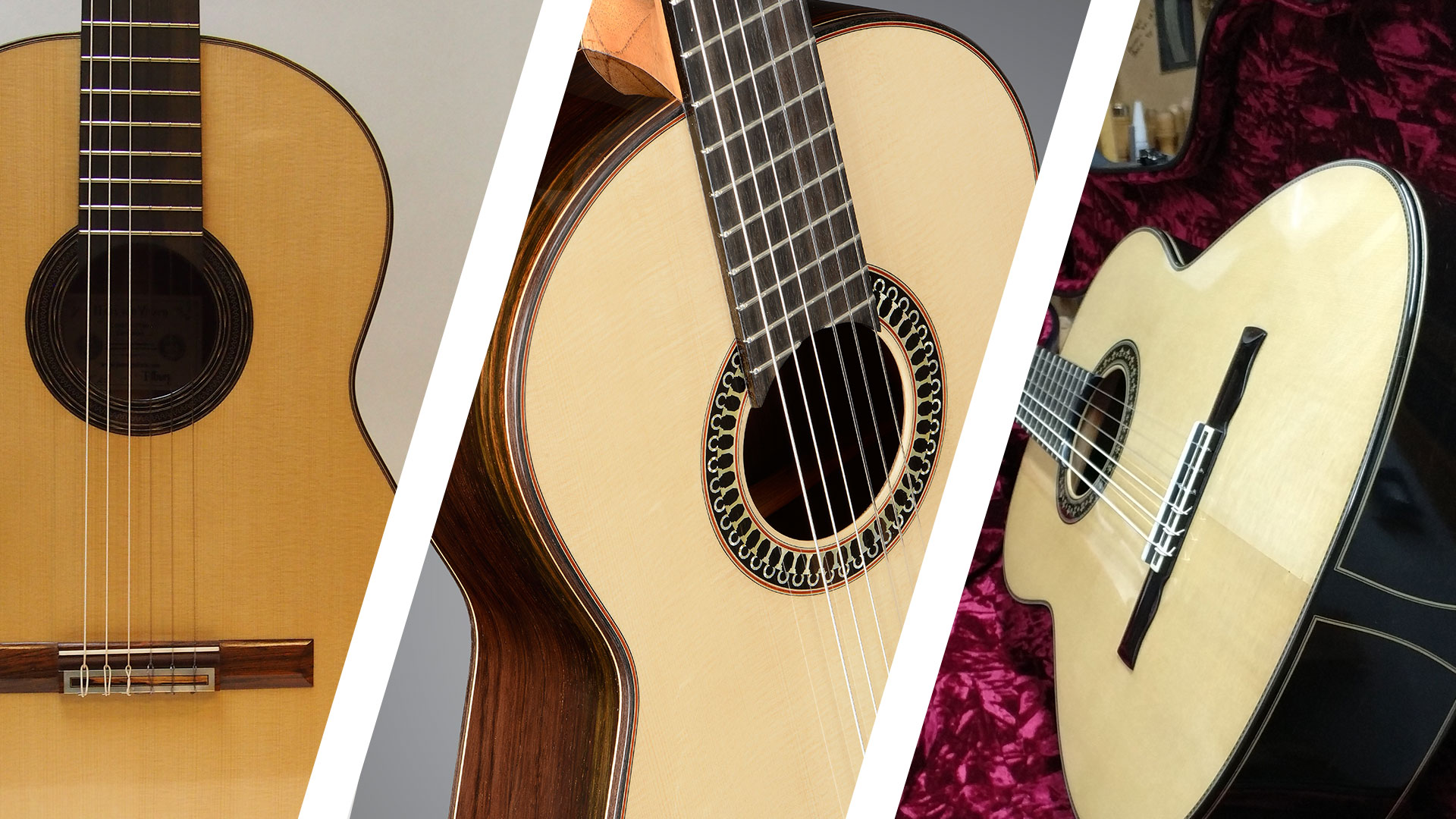 Following up on our 2nd International Guitar Building Competition post from two weeks ago, we are excited to share a few pictures as well as a bit of background on the three award-winning guitars by Hans van Velzen, Yulong Guo, and Francisco Alba!
3rd Place – Hans van Velzen
To start, here is the third place instrument built by Dutch luthier Hans van Velzen. As you can see in the photos below, this particular guitar is inspired by the style of Enrique Garcia and is based specifically on instrument No. 187 built in 1917. It is fun to compare Hans' craftsmanship – especially in the rosette and tie-block – with that of Garcia's own instruments such as this 1915 SP/CSAR. For woods, Hans paired a warm Spruce top with African Rosewood back and sides.
2nd Place – Yulong Guo
Chinese luthier Yulong Guo is widely known for successful line of double-top guitars. Like most, Yulong began his career building traditional guitars but made the switch to double-tops around 10 years ago. However, this year after playing a guitar by his good friend Gabriele Lodi, he felt inspired to return to his roots and begin building traditional style instruments again. For this guitar he chose a Spruce top and CSAR back and sides, adding a beautiful Romanillos inspired rosette into the mix.
1st Place – Francisco Alba
Finally, we have the first prize guitar built by Francisco Alba. The choice of wood and overall design makes for a bold and unapologetic instrument! Francisco chose a dark Ebony for its back and sides as well as the head veneer and bridge. This Ebony is contrasted with a light colored Spruce top and a pale flamed Maple neck to create a strong black and white design overall. As you can see below, he also did some modern yet tasteful inlay work in the back and foot of the guitar. The craftsmanship on this instrument is extremely clean all-around, making for a sharp-looking guitar!
Leave a Comment