A 10-Year-Old From India, Wrig Bhardwaj, Learns An Entire Piece From George Sakellariou's GSI Video!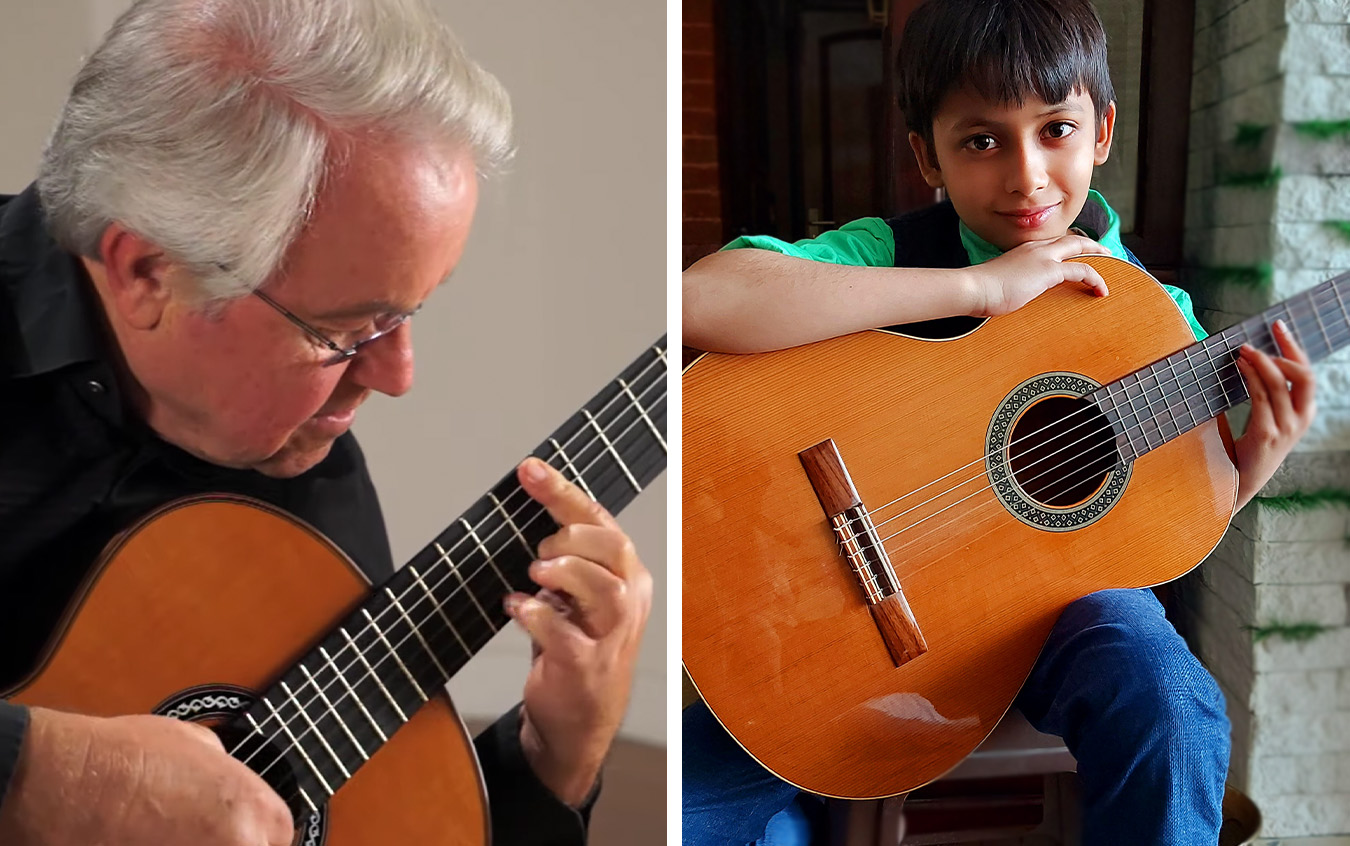 Wrig Bhardwaj is a 10-year-old guitarist from India who loves playing the guitar. He is a huge fan of George Sakellariou and adores his GSI videos published on our YouTube channel. We've received an email from Wrig's father, Siddhartha, who told us, that his son has recently learned "Tonadilla" by Angel Barrios entirely just by watching George Sakellariou's performance of this piece. One of Wrig's dreams was to play for Maestro Sakellariou and show his idol, how much he has learned from him, so… we connected Wrig with George to whom he sent this letter: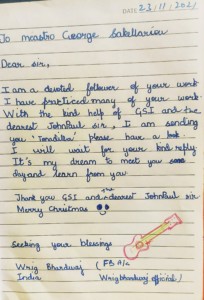 "To maestro George Sakellariou 23/11/2021,
Dear Sir,
I am a devoted follower of your work. I have practiced many of your work. With the kind help of GSI and the dearest JohnPaul sir, I am sending you 'Tonadilla' please have a look. I will wait for your kind reply. It's my dream to meet you some day and learn from you.
Merry Christmas ; )
Sending your blessings
Wrig Bhardwaj
India"
George Sakellariou was very impressed by Wrig's playing. He kindly responded to Wrig's letter via email.
"Dear Wrig,
Thank you for your letter. It pleases me very much that you enjoy my playing. You have impressed me deeply by your talent and I can tell that you have a wonderful teacher. I feel the love you have for the guitar as I did when I was your age and still do at age 77. You honored me by your wish to meet me, and I hope some day it will happen. You have a bright and promising future ahead of you. Please keep me up to date with your progress. With my best wishes,
Sincerely,
George Sakellariou"
We're very happy to see that videos on our YouTube channel not only demonstrate guitars, but also promote great players and connect people within the larger classical and flamenco guitar community.
Wrig's father shared with us the video of his son performing "Tonadilla", and below you'll also find the original performance by George Sakellariou. We all very much enjoyed Wrig's video and we believe that he has a great future as a classical guitarist ahead of him!
Leave a Comment