George Sakellariou Is Back With Three Additional Videos Recorded At GSI.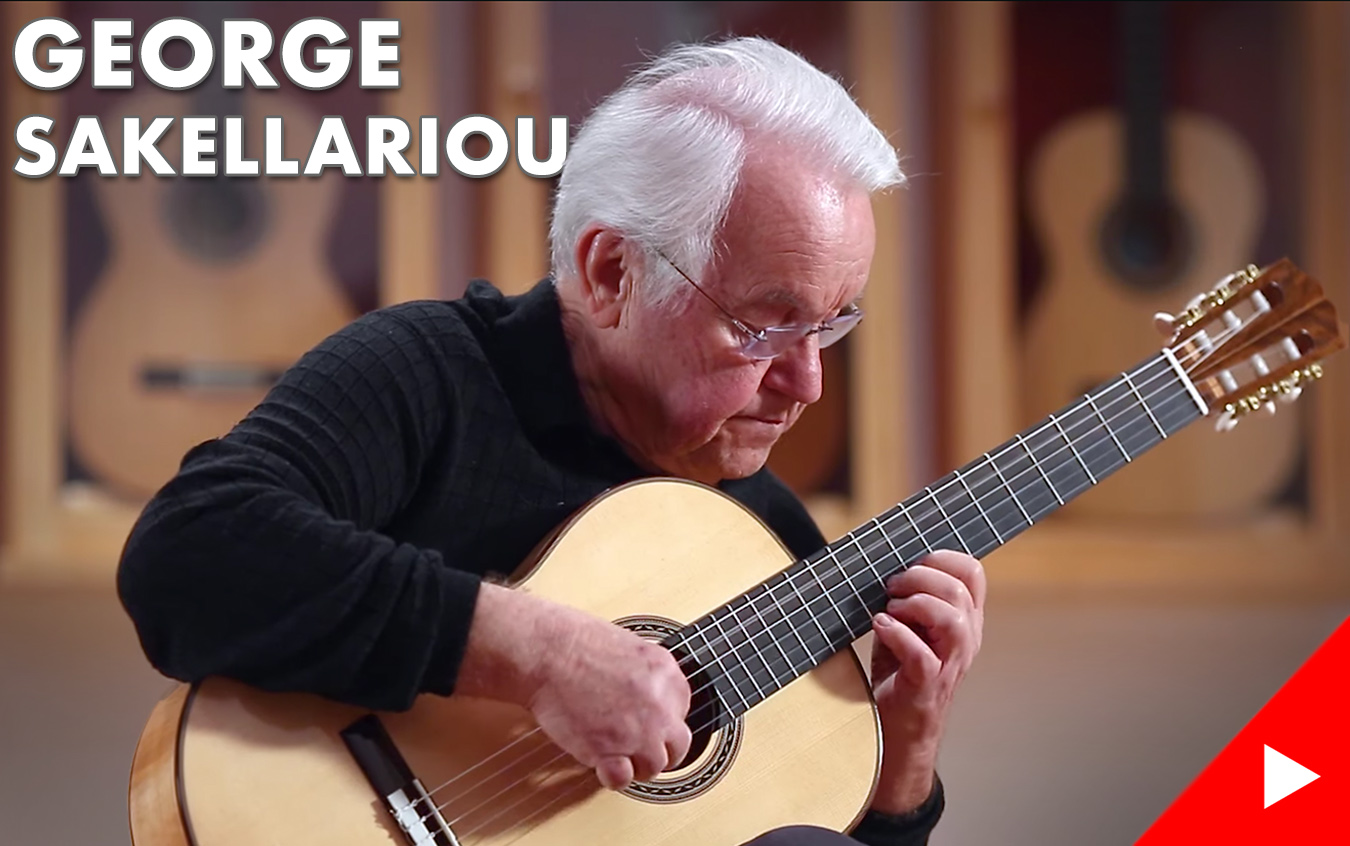 Quite recently, we've been writing about, our good friend, George Sakellariou, who had a recording session dedicated to works composed by Lawrence Long (learn more). Not long after, George came back to our showroom to record three extra videos.
George started his recording session with two additional pieces by Lawrence Long. The first one, "Winding Road", George recorded on a 2022 Michel Belair "Hommage a Daniel Friederich". This special model is an homage to the work and art of Daniel Friederich, a luthier who forever changed the modern classical guitar. For the second piece, "Choro Overture", George picked a 2022 Otto Vowinkel SP/CSAR. This instrument is incredibly easy to play, ultra-responsive, and very powerful.
As the last piece, George recorded Charles Gounod's "Funeral March Of A Marionette" also known as the theme from "Alfred Hitchcock Presents" arranged by Frank Longay and revised by George Sakellariou. In this last video, we can hear George playing on a 2017 Jake Fuller "Purnell" SP/CH guitar.
Leave a Comment