Classical Guitarist Joseph Douglass Records Spanish Music and An Argentine Tango at GSI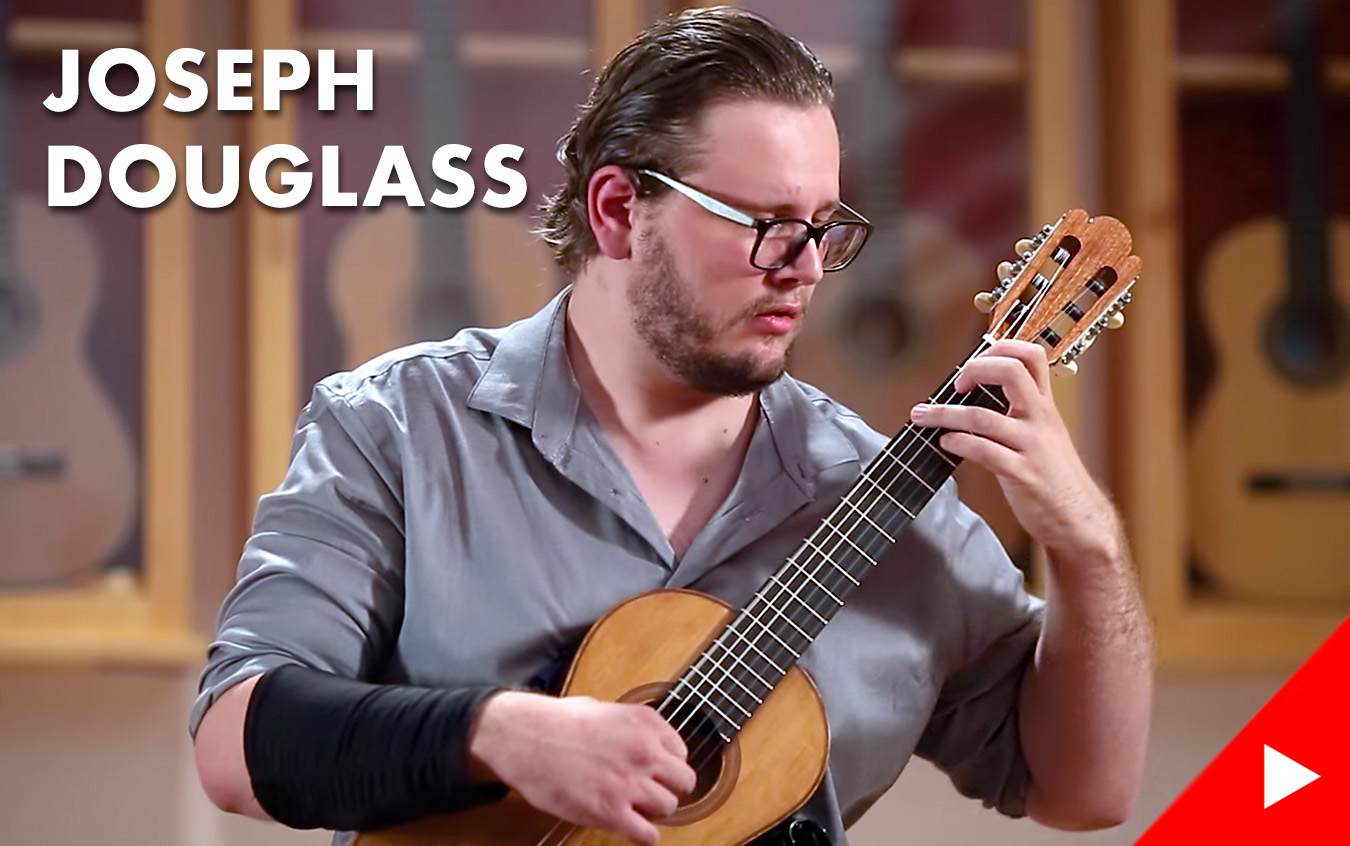 Joseph Douglass is currently starting the second year of his doctorate at the USC Thornton School of Music, where he studies with Maestro William Kanengiser from the LAGQ. Previously, Joseph studied with David Leisner and David Starobin at the Manhattan School of Music.
As a pedagogue, Joseph taught at the University of Nevada Reno, The Bronx Conservatory of Music, and Ezra Guitar where he gave Music Appreciation and classical guitar technique classes every week.
For his first recording session at GSI, Joseph prepared a very interesting repertoire mostly focused on Spanish music. Joseph started his session with two pieces by a Spanish composer from Madrid, Santiago de Murcia (1673-1739). He recorded "Cancion O Tocata" on a 2022 Elias Bonet SP/AR and "Marionas" on a 2022 German Vazquez Rubio "Concert 635" SP/MP.
After that, Joseph played "Pavan No.1" by composer and vihuelist, Luis de Milán (c. 1500 – c. 1561). He was a Spanish composer from the Renaissance period and the author of El Maestro the first collection of vihuela music in history! Joseph recorded his "Pavan No.1" on a 2022 Wolfgang Jellinghaus "Torres 77" SP/GR. This is a very interesting choice of instrument for this piece, it doesn't sound like a vihuela, but this instrument definitely has an old-world charm that perfectly suits this piece.
Next, Joseph played a piece by another Spanish composer, Luis de Narváez (c. 1500 - c. 1549). Luis de Narváez is very well-known mostly for composing his "Diferencias Sobre Guárdame Las Vacas" which is the earliest example of a piece written in the form of variations! Joseph recorded this exact piece on a 2018 Jose Vigil SP/CSAR - it's a beautiful instrument made by a Granada-based luthier.
For the final Spanish composition, Joseph recorded "Fandanguillo", the first movement from "Suite Castellana" by Federico Moreno Torroba (1891-1982). This piece is the traditional Fandango dance. It was written for, and premiered by the legendary Spanish guitarist, Andres Segovia. Joseph performed this piece on a 1994 Gioachino Giussani SP/CSAR (ex Angel Romero).
Joseph's final video features his only non-Spanish piece from this set - "Verano Porteño" by Argentine tango composer, Astor Piazzolla. For this final piece, Joseph chose a gorgeous 2012 Gabriele Lodi "Enrique Garcia" SP/IN which is a copy of a 1918 Enrique Garcia guitar.
Check out all of Joseph's videos below!
Leave a Comment