Eliot Fisk Will Be Featured In The Next Live From St. Mark's Concert YouTube Premiere!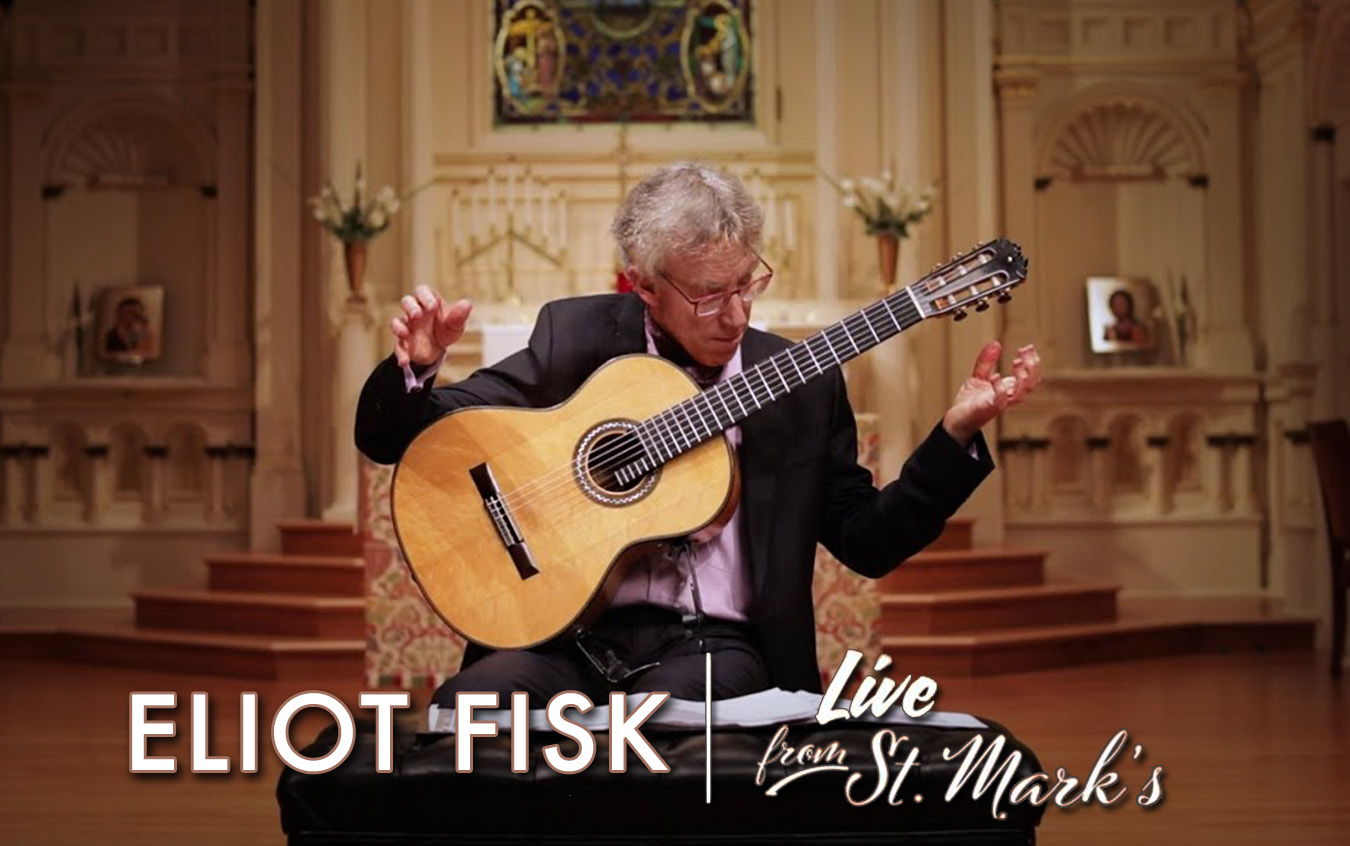 Another exciting YouTube Premiere is coming up as part of the Live From St. Mark's guitar series organized by the Omni Foundation. This time, we'll have a chance to hear Maestro Eliot Fisk - one of Segovia's private students and a professor at the New Englang Conservatory in Boston, MA.
All concerts in the video series are filmed live at St. Mark's Lutheran Church – one of the Omni Foundation's regular venues in San Francisco. The previous online concerts featured artists such as: Scott Tennant, Sergio Assad, Marc Teicholz, David Tannenbaum, Richard Savino, Bokyung Byun, Meng Su, Ana Vidović, Tengyue Zhang, and younger guitarists Reade Park, Eric Wang, Emilia Diaz Delgado, as well as Jack and Elle Davisson.
The YouTube Premiere of this performance will take place on January 15 at 7:30 PM PST. Check out the link below and set up a reminder!
Leave a Comment