Giovanni Piacentini's "Guitar Concerto" Will Be Premiered In Mexico City by Eliot Fisk!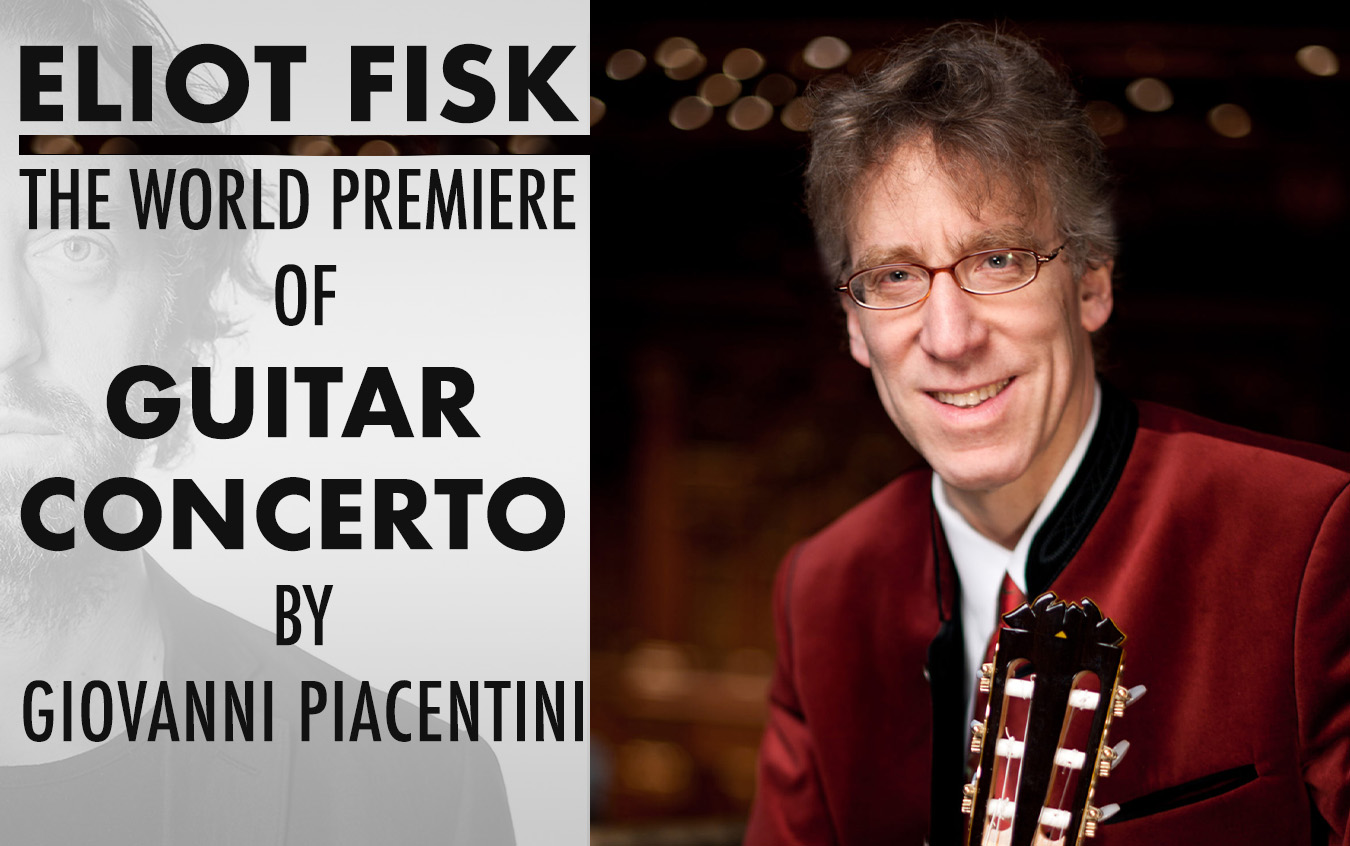 Giovanni Piacentini is a Santa Monica-based classical guitarist and composer. If you follow us on YouTube, you might already know Giovanni from his GSI videos published on the GSI YouTube channel.
Recently, Giovanni stopped by our showroom to try some of the new guitars from our stock and shared with us some exciting news! This fall, Maestro Eliot Fisk will give the world premiere to Giovanni's newest "Guitar Concerto" for classical guitar and orchestra. The premiere will take place on October 8th and 9th in Mexico City, Mexico.
Giovanni's "Guitar Concerto" draws vastly from the rich and diverse culture of "spiritual music" and is a form of homage to spirituality in western classical music. This composition stems from long conversations with Maestro Eliot Fisk about storytelling in music and the traditions of music from the southern United States.
Perhaps, it's best to directly hear the description of all three movements of his "Guitar Concerto" from Giovanni himself:
In the first movement, "The Spirit Within", I pay tribute to my Mexican legacy in a rhythmically driven, dynamic, and virtuosic "fiesta". The main theme, (which is a variation on the spiritual hymn "Swing Low Sweet Chariot"), is presented on the guitar and then woven into the various orchestra sections. A syncopated rhythmic accompaniment drives the music and initiates the dialogue between the soloist and orchestra.
The second movement "Le Tombeau de Viola Liuzzo", is a sort of funeral march in memoriam of Viola Liuzzo who was an incredibly courageous civil rights activist who gave her life for the cause. The movement begins with slow evocative melodies and textures which build in intensity to a grand melodic climax signifying the ultimate sacrifice that this hero made in the name of justice and equality.
Finally, the third movement is a wild and raucous tour de force entitled "Devil's Rag". I wanted to pay tribute to the tradition of the style of Scott Joplin and the great American Rag Time composers. There is a vivacious exchange between different families of instruments and the guitar as a homage to the African American tradition of "call and response" typical of gospel music.
Admission is free! For more information about the concerts on October 8th and 9th, reach out directly to Giovanni Piacentini at
Leave a Comment