Enter Andrew's Den and study music online with Grammy® Award winner, Andrew York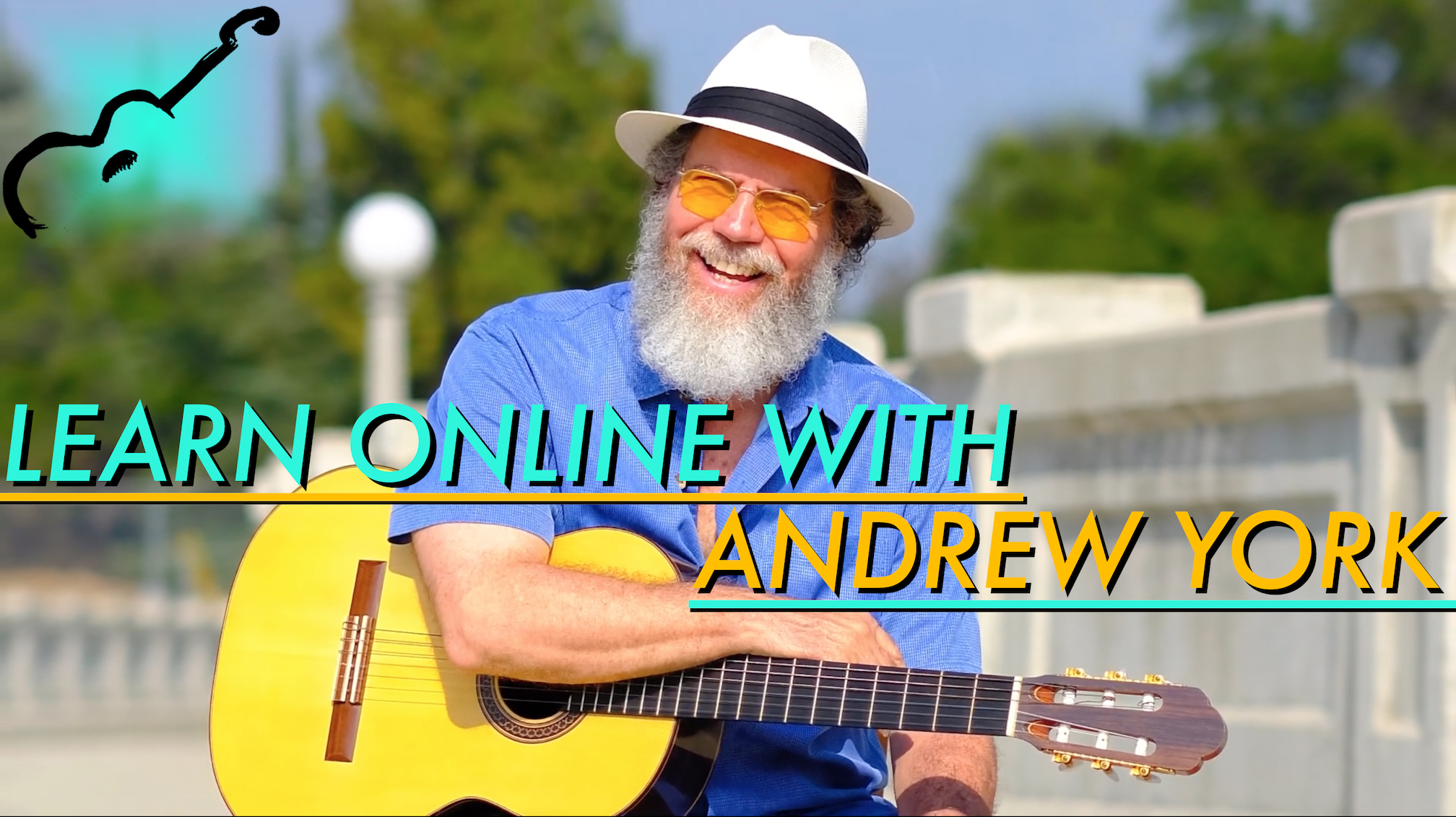 Andrew York is definitely one of our favorite musicians and a long-time friend of GSI. Andrew's GSI recording of his own composition "Home" has reached almost 3 million views(!) on YouTube and is the second most viewed video of all time on the GSI YouTube channel.
Andrew's compositions are well known and performed worldwide. As a performer, he's had a long and successful career as a solo guitarist, a guitar teacher and a former member of the Los Angeles Guitar Quartet. 
Recently, Andrew has reached out to us and has shared his newest online teaching platform – ANDREW'S DEN and…. We love it!
Andrew's Den offers extensive video lessons, with Andrew discussing and demonstrating all kinds of topics, such as: harmony, guitar technique, composition, arrangements, ensemble work, music business, improvisation and much more! Whether you are an amateur, student, or professional, Andrew's Den is great for anybody who wants to improve their guitar skills and knowledge.
Leave a Comment