What does a great Torres NOT sound like? In celebration of his 110th Birthday, we present John Cage's most infamous piece - 4'33''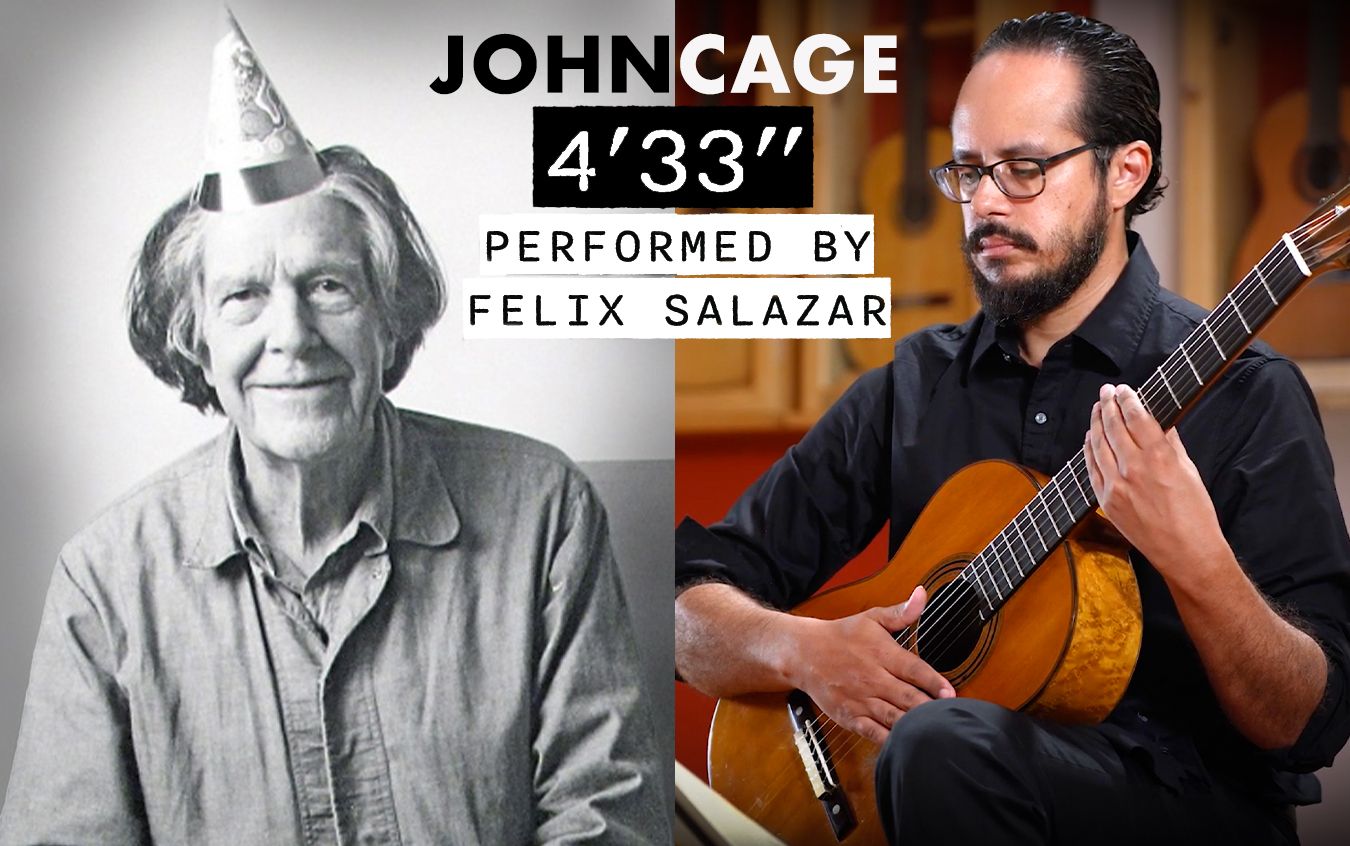 Today, we're celebrating the 110th birthday of American composer, John Cage, who was one of the most important figures of the post-war avant-garde. John Cage was a pioneer of electroacoustic music and experimental music and was also one of the earliest musicians to use that term. His compositions often utilized a non-standard use of instruments and other everyday objects which served the role of instruments (e.g. "Water Walk" feat. a bathtub). Cage followed a composing approach known as "indeterminacy in music", which allowed many aspects of music to be a subject of a free interpretation of a performer.
Perhaps the most infamous (or famous!) piece by Cage is 4'33'', a three-movement piece, for any instrument or combination of instruments. The title refers to the length of the piece. The 3 movements of the original version in proportional notation, have the following time markers for each: 30", 2'23", and 1'40" adding up to 4'33". This controversial piece was composed in 1952 and premiered on August 29th of that year by pianist, David Tudor. Therefore, in addition to the celebration of John Cage's 110th birthday, we also have the 70th anniversary of the world premiere of 4'33''.
Our own videographer, Felix Salazar, decided to honor these anniversaries and make his very first GSI video, but this time on the other side of the lens - as a performer. Felix performs 4'33" (Original Version in Proportional Notation), Edition Peters No. 6777a, for Erwin Kremen. Felix told us that it took him months to prepare for this project. He spent hours practicing this piece in front of his family members, but now, he is very happy with the final video!
We usually write about matching a guitar to a particular piece. Felix chose an 1867 Antonio de Torres SP/MP for its aesthetic qualities and historical significance. It's most likely the first performance of this piece on a Torres guitar.
What do you think Antonio de Torres himself would say about this performance?
Leave a Comment