Francisco Munoz Alba – the Winner of the 2nd Antonio Marin Montero Guitar Building Competition in Granada Builds Another Guitar for GSI!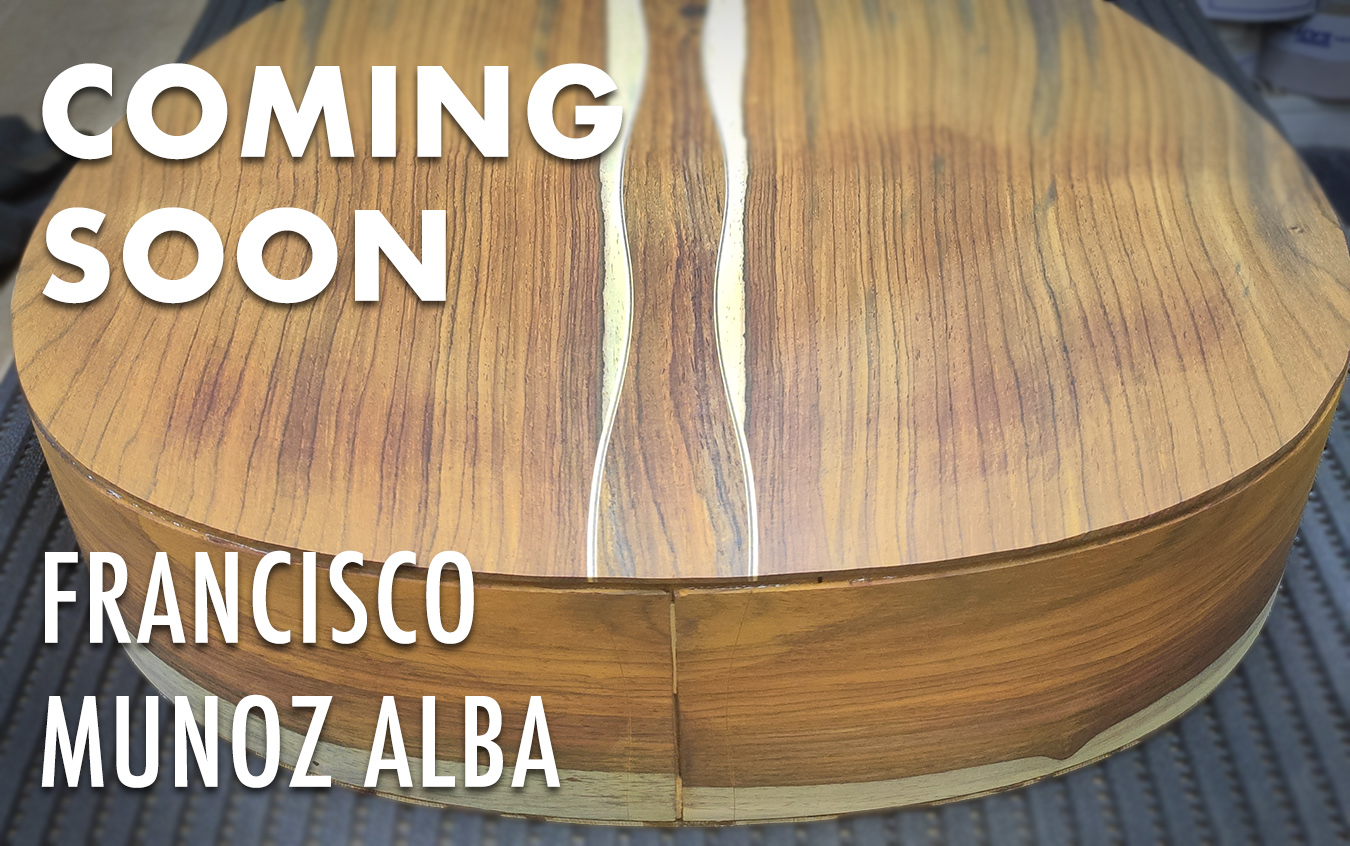 Granada-based luthier Francisco Muñoz Alba is currently building his third guitar for GSI! This is going to be our third guitar from this great maker who won the first prize in the 2nd International "Antonio Marin Montero" Guitar Building Competition held in Granada, Spain.
Native to the city of Albacin in Granada, Francisco learned his craft from some of the greatest local luthiers, including Francisco Manuel Diaz, Rafael Moreno, and Antonio Marin Montero.
His guitars are very Spanish in terms of the sound, yet have this very eye-catching virtuosic design based on the graceful curves, which are clearly visible in the inlay and the bridge shape. There is also a noteworthy mosaic in the rosette with a "fleur de lis" motif that complements this guitar's aesthetics. This new guitar will feature a cedar top and a striking set of cocobolo wood for the back and sides. Check out the sneak peek photos below! We look forward to having another instrument from this maker in our store.