Granada Guitar Festival & Antonio Marin Guitar Making Competition - Events Officially Sponsored by the GSI Foundation and GSI, Return with Their 2021 Editions!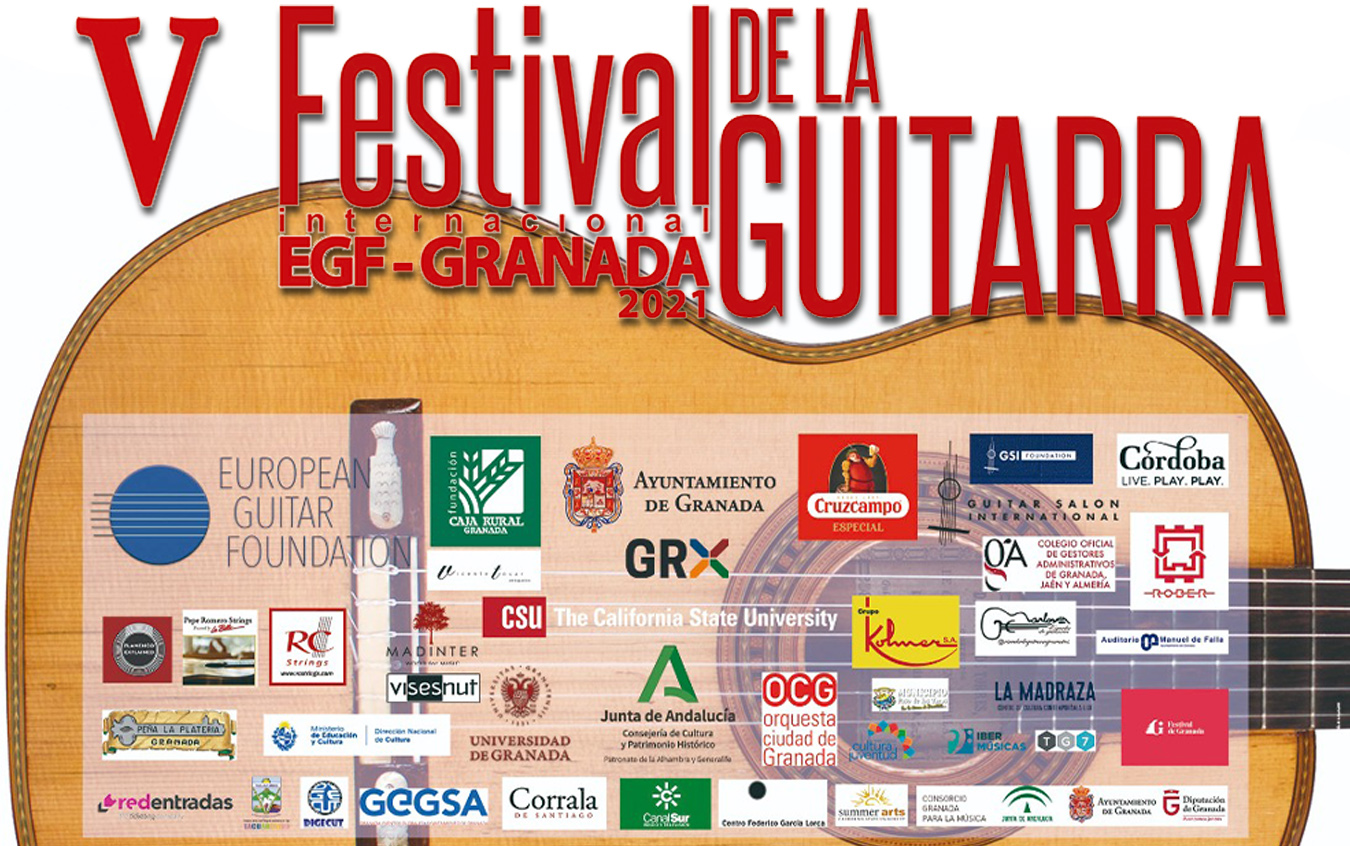 V GRANADA GUITAR FESTIVAL 2021
Granada Guitar Festival, a yearly event organized by the European Guitar Foundation and sponsored by Guitar Salon International and the GSI Foundation will be taking place again soon! Our friend, Vicente Coves, has shared with us some new information about the 2021 edition of the festival. This year, the festival will take place from July 19th – August 5th, and will consist of eighteen events dedicated to classical and flamenco guitar. Among the guest artists are Pepe Romero, Rafael Aguirre, José Miguel Moreno, Inés Moreno Uncilla, Ricardo Fernández del Moral, Juan Habichuela Nieto, Kiki Morente, Amancio Prada, Alejandro Hurtado, José Fermín Fernández, Rubén Campos, Fernando Egozcue, Quique Peña & Carmen Muyor, Margarita Escarpa, Mercedes Luján, Miguel Ángel Cortés, the Costa Rica Guitar Quartet, María Esther Guzmán and Juanjo Muñoz Cañivano. For more details about the concerts, check out the posters below or visit the festival's website at www.europeanguitarfoundation.com
IV ANTONIO MARIN MONTERO GUITAR MAKING COMPETITION 2021
In addition to Granada Guitar Festival, European Guitar Foundation will be also hosting the fourth edition of the Antonio Marin Montero Guitar Making Competition. David Collett, the President of GSI will be there as a member of the jury, alongside José Marín Plazuelo, Yuris Zeltins, Manuel Cáceres, Edmund Blöchinger, Julio Castaños, Scott Morris, Alberto Cuéllar and Kai Narezo. The competition will take place on October 17-19. See the video below to watch a short recap from the remarkable 2019 edition. If you're interested in attending or participating, click here to visit the competition's website.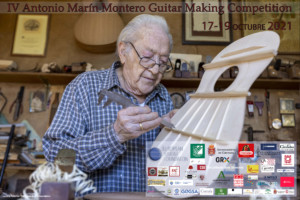 Leave a Comment