John César of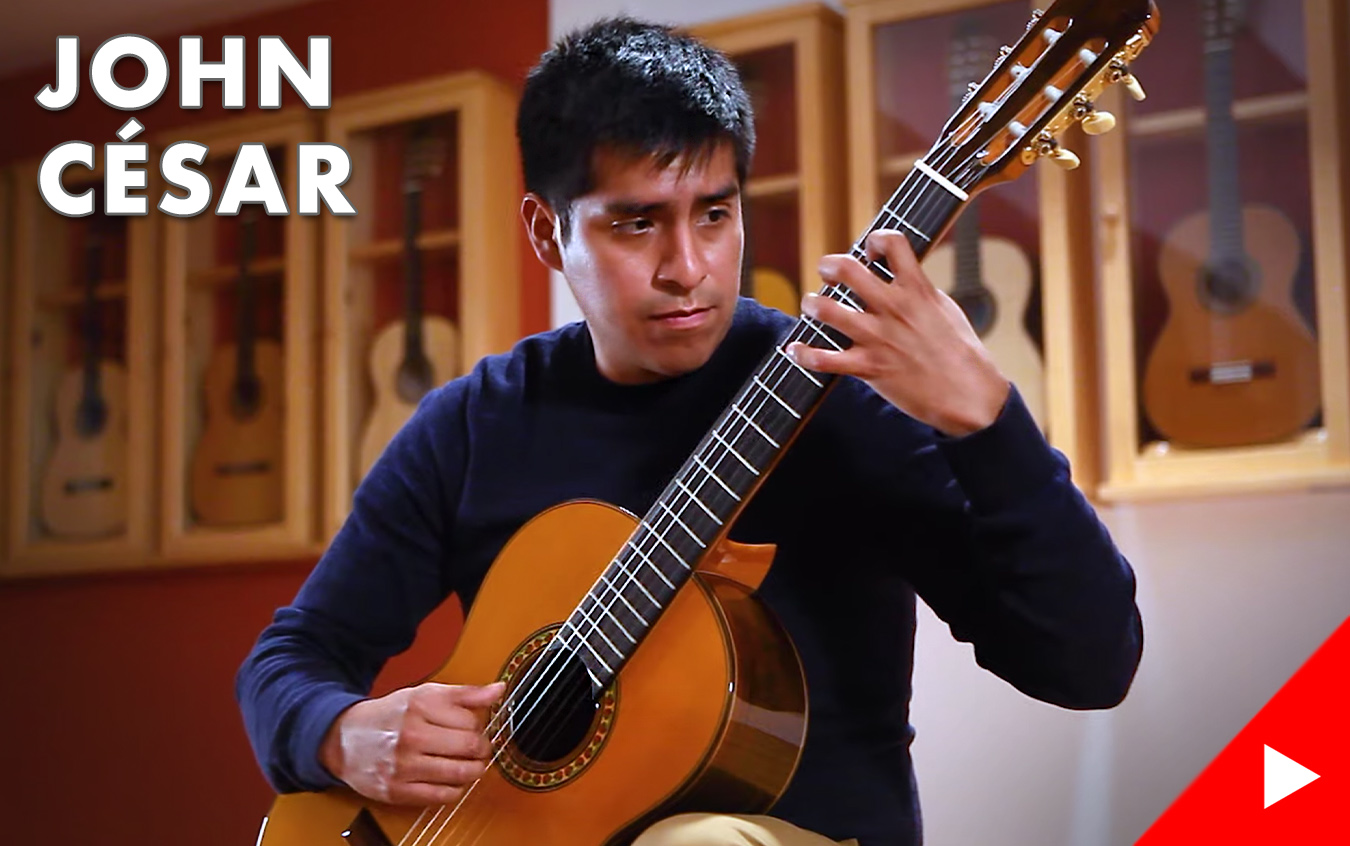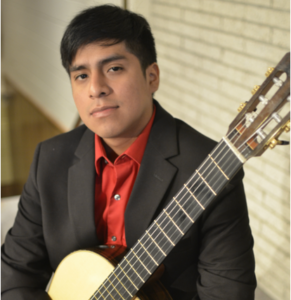 We had a new guest artist recording in our showroom recently. For those of you who follow classical guitarists on Instagram or YouTube, John César might be known to you as a creator of For the Classical Guitarist social media channels.
John is from Bergen County, New Jersey. Initially, his dream was to become a rock guitarist, but then he discovered the classical guitar just one year before being admitted to a college music program. He did his undergraduate degree in music performance at The John J. Cali School of Music of Montclair State University and his master's degree at The Hart School of Music where he studied with Christopher Ladd. While being a student, he had an opportunity to take master classes from some of the leading classical guitarists – Andrew York, Scott Tennant, Jason Vieaux, The Newman Oltoman Duo, Jorge Caballero, Carlos Barbosa Lima, and Oscar Ghiglia.
During his first recording session at GSI, John recorded five pieces. His recording session started with Agustín Barrios Mangoré's "Cueca" performed on a 1978 Miguel Rodriguez RW/HR guitar. This guitar has a very fast attack, excellent sustain and power with punchy trebles. John also recorded a very interesting video (see it here) where he discussed "Cueca', as well as, three different writing styles of Agustín Barrios. Subsequently, John recorded Leo Brouwer's famous piece, "Danza Del Altiplano". For this piece, he chose a 2018 Seth Miller "Hauser" SP/ZR – a guitar with focused, clear and well-balanced sound. His next video features a gigue from J. S. Bach's "Cello Suite No. 1, BWV 1007" performed on a 1979 Dieter Hopf "Gran Concerto" SP/CSAR. It's a vintage guitar made with select materials. The sound has the clarity of a piano and excellent volume. John finished his session with recordings of two pieces by Grammy Award-winning guitarist, Andrew York. The first one, "Home" is probably one of the most iconic pieces on our YouTube channel. Andrew York's performance of this piece has almost 4 million views on the GSI YouTube channel. John recorded his interpretation of this composition on a 2014 Chris Sobel CD/CSAR. The second York's piece, "Sunburst", was recorded by John on a great 2004 Jose Ramirez "1a" CD/CSAR. This guitar has a thick, yet clear tone with that essential warm, mysterious and moody quality that made Ramirez famous.
Check out John's GSI videos below!
Leave a Comment