Maria & Felipe Conde in the Spanish edition of "VANITY FAIR" Magazine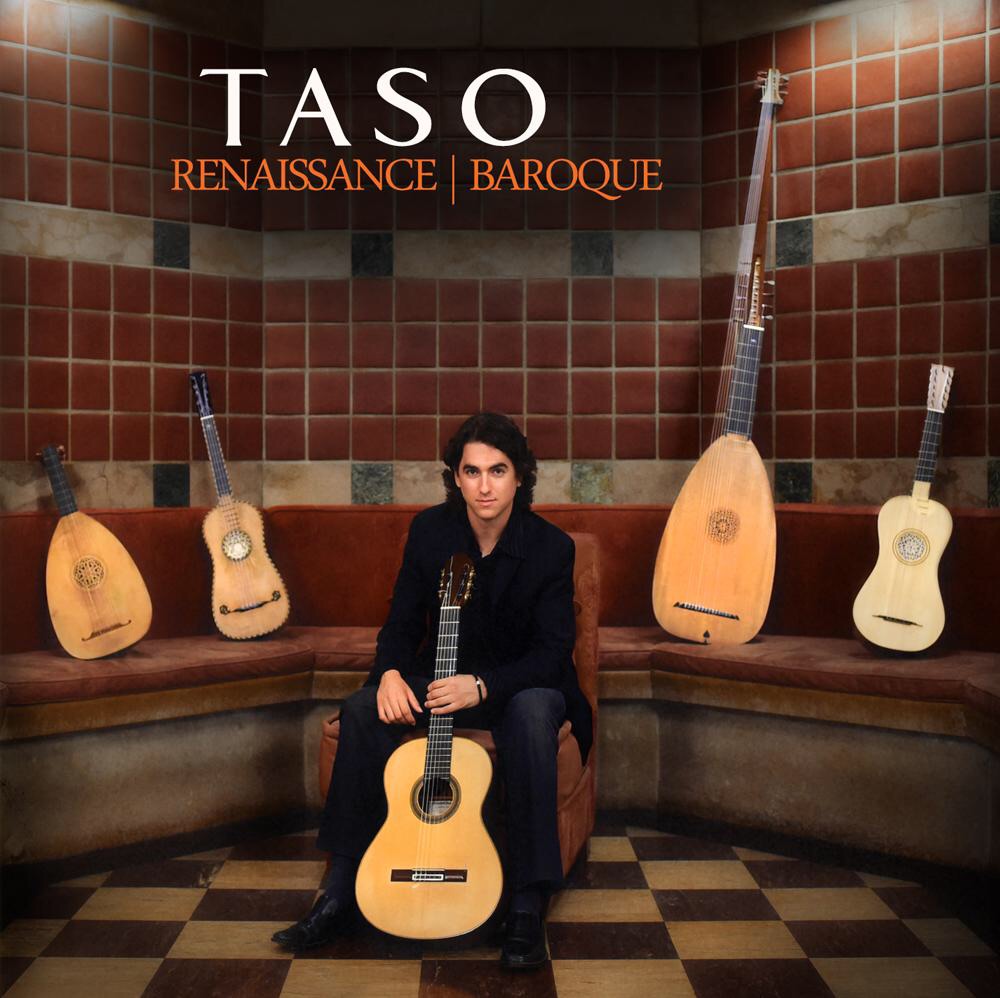 Their grandfather built Leonard Cohen's first guitar. Their father built many that were owned by Paco de Lucía. Now, the two young adults, at 23 and 26 years old, continue in the family tradition as guitar-makers from a line of genius artisans.
"About 40 years ago, I made the trip to Spain to pick up my Conde guitar. I took it out of its case and it was like helium, very light. I put it right up against my ear to really listen to it and thought: it's very well-designed." These words came from Leonard Cohen in a vibrant discussion when he picked up his Conde guitar from the "Principe de Asturias" ("Prince of Asturias") in 2011. These words emotionally captivated many, especially María and Felipe Conde Jr. Cohen's words referred to the work of their grandfather, Mariano Conde Sr., who himself was the nephew of a luthier, father of a luthier and grandfather to the two newest family luthiers with whom we find ourselves in the Conde workshop, located in front of the Teatro Real de Madrid. María (26) and Felipe Jr. (23), two slim-built young adults, courteous and exquisitely educated, weren't expected to carry on the family tradition, they had to find their way to it. "About a year or so ago, I found myself burnt out with my then career choice in Psychology. I started coming over to the shop after classes. I fell in love with this profession, and I've already built two guitars," says María. Her brother Felipe Jr. studied Sociology in the U.S. He trained as his father's apprentice during summer vacations. "I started out doing easier yet still heavy tasks like gluing tops. Having this last name is a big responsibility. My grandfather would often repeat a famous saying to me: 'Ojo y pestaña, que la vista engaña' ('Keep a sharp eye because appearances can fool you.')."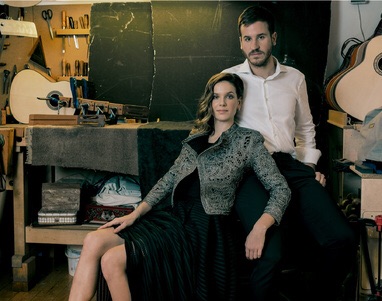 Our meeting took place in a room full of both completed and partially-built guitars (partial necks, back and sides, rosettes, etc.). The raw materials in the shop included various kinds of woods such as spruce, Indian and Madagascar rosewood, Koa, African ebony, Honduran cedar and many other types of tonewoods. One wall divides the workshop from the showroom where clients can try out Conde instruments for as long as they'd like, often for hours or days even. In the Conde showroom, we found that the family's highest models can be priced at 15,000 euros, which represents the price of many months of artisan labor. Because of this, the Conde business forms part of the prestigious 'Circulo Fortuny', an organization that groups the country's highest regarded brands and businesses that define high-quality and luxury in Spain. Along the walls can be found photos of some of Conde's most distinguished clients: Tomatito, jazz-guitarist Al Di Meola, and of course Paco de Lucia – a personal friend of their father, Felipe Conde, who back in the late 1960s, helped the family adapt their classical models into flamenco models. "We'd seen them together millions of times, Paco de Lucia was a very humble man. He'd come in and just start playing. My father knew him since he was 15 years old," María told us. At that moment Felipe Conde Sr. entered the shop – their father and their boss. "The first guitar I ever made at 14 years old", Felipe Sr. said "was owned by Paco de Lucia's family." Which guitar was de Lucia's favorite?, I asked. "A 1974 model. He had tons of guitars but only one favorite. He'd worn out its frets with his left hand fingers. He went through phases when he hated it, he would call it 'motherfXXXXr'. Playing would cause him physical and psychological stress".
Felipe Jr. distractedly played guitar as we talked, and María told me that he's been taking guitar lessons. A luthier, they assured me, must know the basics of sound to create unique instruments. But there are other important qualities as Felipe Jr. commented "My sister has exceptional, tremendous ability with her hands, she can cut wood very precisely and perfectly. I am very incessant, very tenacious when building." Among their friends, their profession sounds very exotic, they confess, but they don't just live and breathe flamenco and classical music. "I like Extremo-duro, La Fuga, Sabina, bossa nova," says María. "I prefer music by Gustavo Santtaolalla, Cuban blues, indie and hip-hop," said Felipe Jr.
– "María & Felipe Conde Son de Luthier" by Virginia Galvin (original article in Spanish)
(English translation by: Reyes Gonzalez)
Leave a Comment