Miguel Angel Carrillo, Los Angeles-based Classical and Flamenco Guitarist, Visits GSI!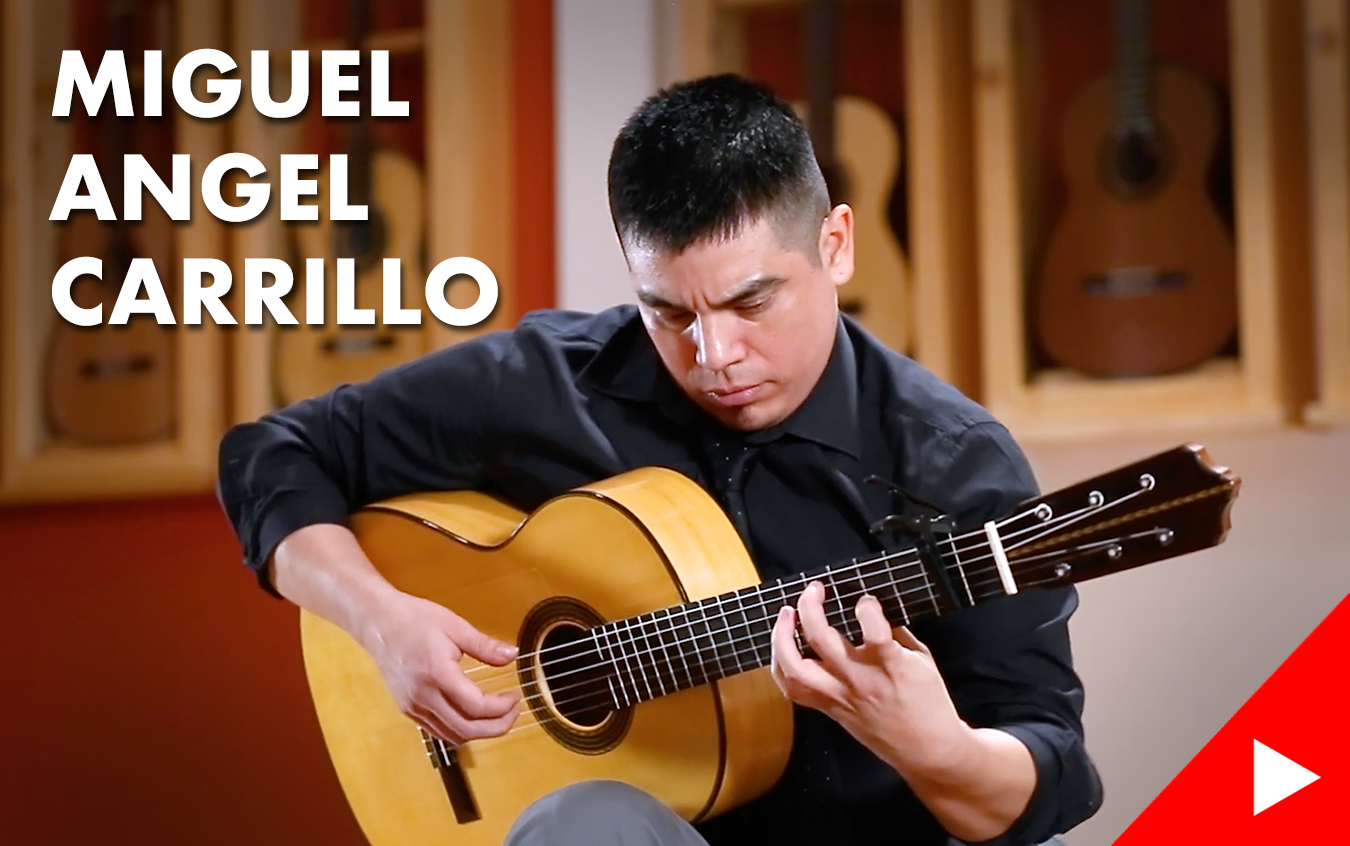 We've published videos of a new guitarist on our YouTube channel. Guitarist Miguel Angel Carrillo has recently stopped by GSI to record four videos with flamenco music performed on four different guitars.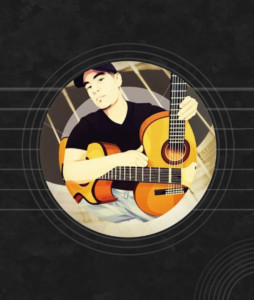 Miguel is a first-generation Mexican-American born and raised in Los Angeles. As a child, he started learning the guitar from his father who is a professional musician. In his youth, he also learned how to play drums and violin, but it wasn't until high school when he began playing classical guitar with professors, Charles Suovanen and Michale Kozubek. Miguel decided to pursue music as his major and entered the applied program at Los Angeles City College where he was the winner of the David A. Alpert scholarship.
The 2008 economic crisis was very difficult for Miguel as he had to prioritize other things than his music and academic work. However, thanks to his strong passion for music he still held on. During that time he took private lessons with different teachers in the Los Angeles area, Adam Del Monte, Guillermo Rios, Walter Molina, and anyone else he could find on the internet. The hard work paid off and Miguel was accepted into the guitar program at California State University Dominguez Hills where he is currently studying guitar under Kai Narezo, Matthew Greif, and David Isaacs.
The first piece which Miguel recorded in our showroom was his own arrangement of some classic bulerias that he calls "Un Saludo A Los Maestros". Miguel recorded this piece on a 2019 Erez Perelman "640 w/pegs" SP/CY which is a truly remarkable old-fashioned flamenco guitar in every regard. This instrument is extremely light and vibrant to even the lightest touch and its tone is simultaneously raspy and aggressive, as well as lyrical and musical.
The second piece recorded by Miguel was Alirio Díaz's arrangement of "Los Caujaritos" by Venezuelan composer, harpist and folk musician, Ignacio "El Indio" Figueredo (1899-1995). For this recording, Miguel chose a 2009 Tomatito "La Chanca" #1 – a guitar model developed by Juan Miguel Gonzales and Vicente Carrillo to match the vision and specifications provided by legendary flamenco guitarist, Tomatito. The "La Chanca" is the top model in the Tomatito line. It has a punchy and focused sound ideal for stage performances.
Miguel's next piece was Paco de Lucía's great hit, "Guajiras de Lucía". Paco de Lucía recorded this piece on his second solo album Fantasía flamenca de Paco de Lucía (1969) [Paco de Lucía's Flamenco Fantasy]. Miguel performed this composition on a 2002 Conde Hermanos "AF 25" SP/IN. This instrument was an obvious pick for this piece, since Paco himself concertized and recorded almost his entire career on Conde, starting with in 1969 around the time when he released the album with "Guajiras de Lucía".
The last composition recorded by Miguel was "Pasaje Aragueño" by Venezuelan composer, Antonio Lauro. This short, yet charming piece is a great example of Antonio Lauro's inspirations by Venezuelan folk music. Miguel performed it on a 2019 Monica Esparza SP/MP. This instrument, named "Estrellita" beautifully demonstrates Monica's inspirations by the old masters such as Torres and the early Madrid school. It has an immediate response and lightweight feel, with lovely lyrical and warm trebles.
Leave a Comment