Player Spotlight: Aaron Larget-Caplan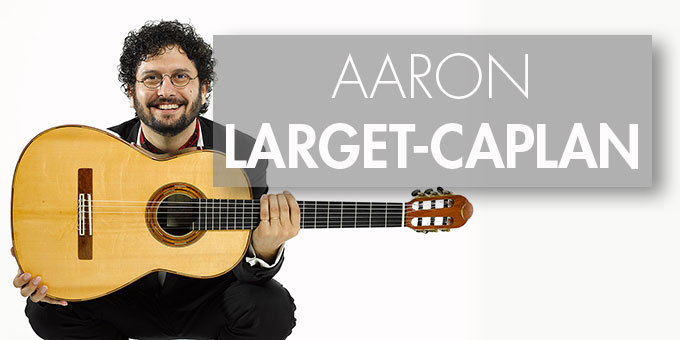 Aaron Larget-Caplan, hailed for his "enthusiasm and virtuosity" by Fanfare Magazine, was born in Oklahoma and raised in Colorado. He gave his classical guitar debut at the Tabor Opera House at age 16. Since then, he has premiered over 60 compositions and performed throughout the United States, Italy and Russia. A gifted performer and speaker, Aaron is a sought-after soloist and chamber musician who regularly performs new and standard repertoire and connects to audiences with a Bernstein-esque ease.
Aaron's recordings are issued on Albany, Parma and Stone Records. They have received critical acclaim from Audiophile, Fanfare, American Record Guide, Guitar Magazine and many more. His next album will be released in 2015 on Stone Records (UK), and features three world premieres written for Aaron.
A gifted contemporary music interpreter and chamber musician, Aaron has premiered works for small and large ensembles including with choir, string quartet, duos of all types and mixed ensembles. Collaborators include the Rimsky-Korsakov and New England String Quartets, Boston Lyric Opera, Schola Cantorum of Boston and others. Aaron performs many of his own arrangements of Bach, Scarlatti and Spanish composers. His arrangements of John Cage and Reynaldo Hahn are to be published by Editions Peters and International Music Company (IMC).
Aaron is the founder of the New Lullaby Project, a 21st century commissioning endeavor that invites composers throughout the world to write classical miniatures in the genre of the lullaby. He released the debut CD 'New Lullaby', featuring 14 new lullabies by 13 American composers in 2010 to critical and audience acclaim. Aaron has since premiered over 45 new lullabies, coming to him from Spain, Japan, Norway, Australia, and the USA by such composers as Scott Wheeler, Ken Ueno, Carson Cooman, and Alan Fletcher. Aaron often brings the NLP to colleges and universities working with composition students and faculty as an introduction to writing for the guitar. A complete list of New Lullaby Project composers, reviews and videos can be found at www.NewLullabyProject.com.
Aaron regularly collaborates with dancers and is the founder of the ensemble ¡Con Fuego! (With Fire!), which juxtaposes Spanish classical music and flamenco dance and song. Past performances with this group have been presented throughout New England, Colorado and New Mexico. Recent collaborators include La Conja and Gabriela Granados. Aaron is currently working with Chicago-based dancer Ayako Kato on a program inspired by the music of J.S. Bach and works connected to contemporary Japan. In 2010, Aaron began Greater Boston House Concerts, presenting over 20 artists to date from the US and Europe in an intimate historic setting.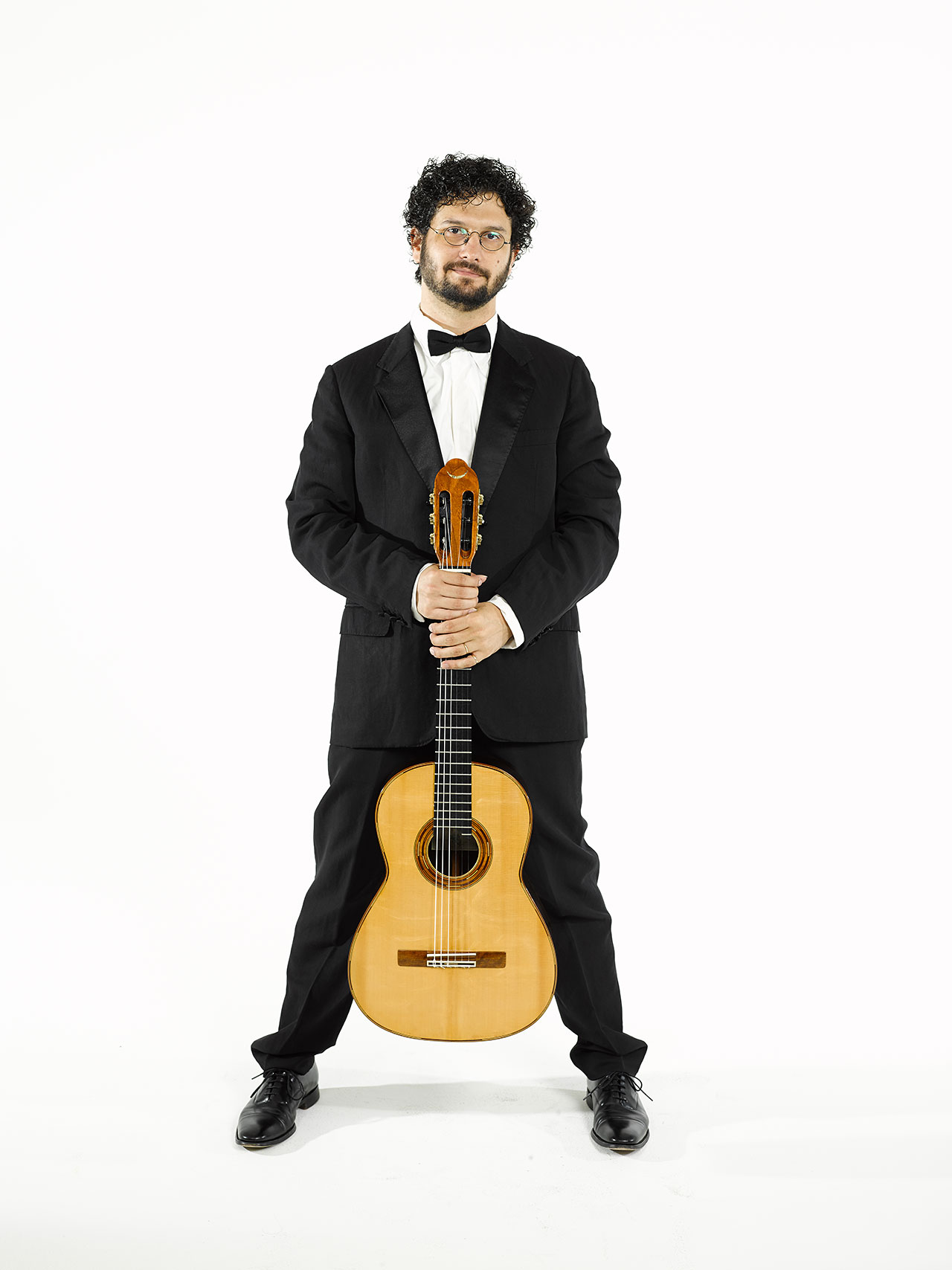 Aaron has received awards and grants from the American Composers Forum, Massachusetts Cultural Council, New England Foundation for the Arts, The Boston Conservatory, Mu Phi Epsilon International Music Fraternity, New England Conservatory and the Denver Classical Guitar Society.
Aaron is a graduate of Boston's New England Conservatory of Music, where he studied with David Leisner. Following his studies at the NEC, Aaron studied seven additional years with master pedagogue Dmitry Goryachev. Aaron received additional coaching from Eliot Fisk, Juanito Pascual (flamenco), and pianist Seymour Bernstein.
Mr. Larget-Caplan is currently on faculty at the University of Massachusetts Boston. He lives in Boston with wife, healer and muse, Catherine. Aaron currently performs on a 2012 guitar by Franco Marino of Sicily gifted to him by the luthier. Aaron is endorsed by and performs exclusively on Hannabach Classical Guitar Strings.
The Legend of Hagoromo by Aaron Larget-Caplan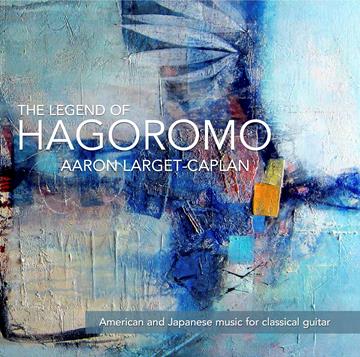 On July 1, 2015, Stone Records (UK) will release Aaron's latest solo venture: The Legend of Hagoromo (American and Japanese Music for solo guitar). The album will include compositions by George Gershwin, Harold Arlen, Toru Takemitsu, Leo Brouwer, Keigo Fujii and new works by Ken Ueno, Martin Max Schreiner and Kota Nakamura. Find out more about Aaron's upcoming album and other projects on his website.
AARON LARGET-CAPLAN GUITAR DEMOS

(view all)
Leave a Comment