Santa Monica-based Guitarist and Composer, Giovanni Piacentini, Records Five Pieces In Our Showroom.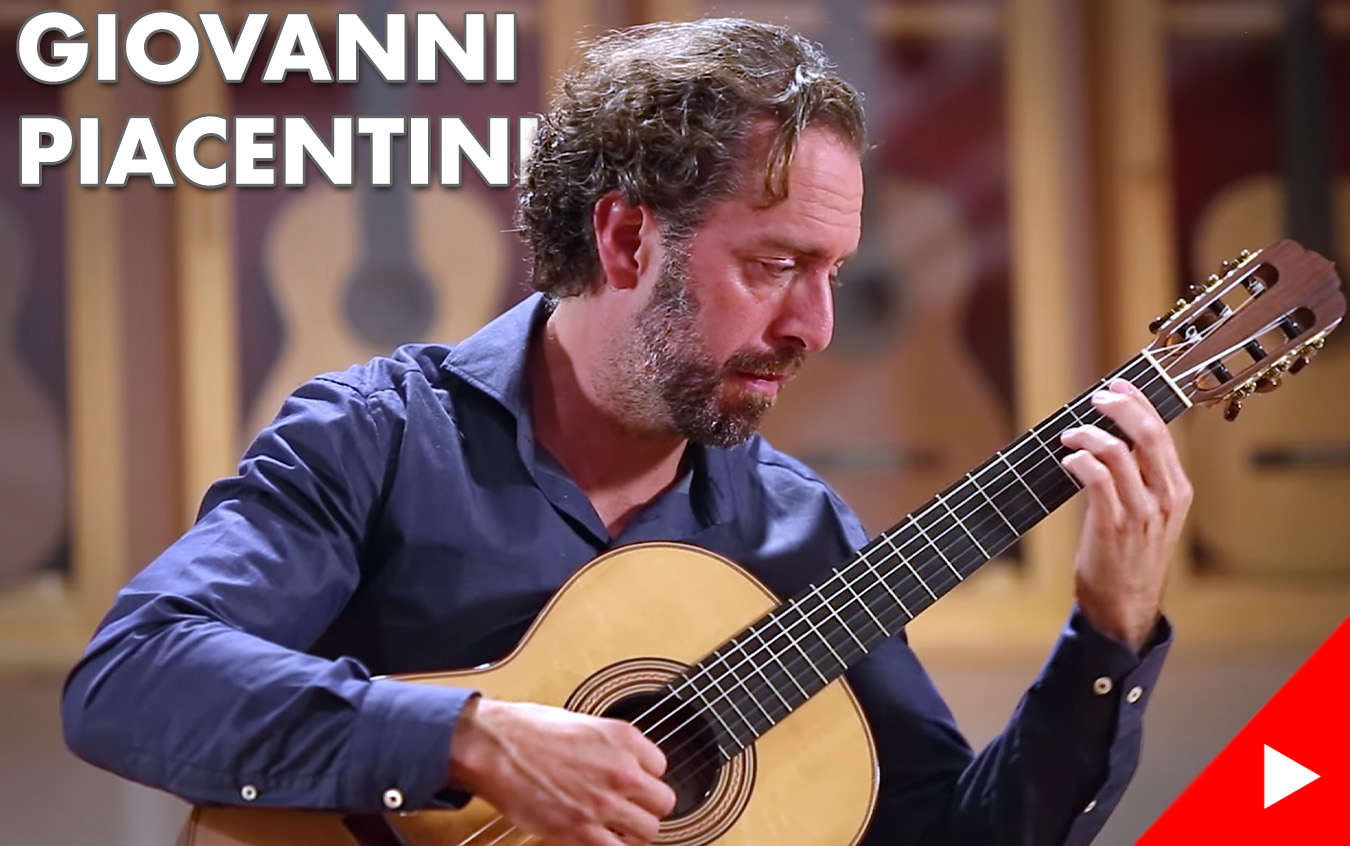 Last year we wrote about our friend, Giovanni Piacentini, who has shared with us the tracks from his new album, Adrift in the Garden of Beautiful Things, which was recorded on a 2010 Jaime Hernandez "Torres" SP/IN, a guitar which Giovanni acquired from GSI. This instrument was built in the workshop of German Vazquez Rubio by luthier Jaime Hernandez. A few weeks ago, Giovanni visited our showroom again to record some new videos in our showroom.
While at GSI, Giovanni recorded five videos - two of his original compositions and three pieces by a Mexican composer, Julio César Oliva. Giovanni played his first composition, "New Allemande", on a 2008 Conde Hermanos "Felipe V" SP/CSAR. This guitar is a top-of-the-line model built in their old shop's location at Felipe V in Madrid. The sound of this guitar can compete with some of the best flamenco guitars. For his second composition, "Selva Adentro", Giovanni picked a 2004 Tobias Braun "1912 Ramirez" SP/IN. It's a great instrument inspired by a guitar made by Manuel Ramirez. Especially noteworthy is the soundboard of this guitar which features a beautiful bearclaw German spruce.
After recording his pieces, Giovanni played three pieces by Julio César Oliva. He recorded the first piece, "Una Flor En La Laguna", on a 1976 David Rubio SP/CSAR guitar. This guitar was built for Alice Artzt, who was a leading recording artist and solo concert player from the 1970s through the 1990s, and was meant to be a backup guitar to her 1967 Rubio. Next, Giovanni recorded Oliva's "Floresta" on a 2021 Wolfgang Jellinghaus "Bavaria A" SP/IN. This is Wolfgang Jellinghaus' tribute to the origins of the modern classical guitar in southern Germany (Bavaria) in the early decades of the 20th century in the workshop of Hermann Hauser I. Giovanni finished his recording session with a performance of Oliva's "Tisú". For this last piece, Giovanni chose a 2021 Darragh O'Connell CD/IN, our first guitar from this maker who won the third prize at the 3rd International "Antonio Marin Montero" Guitar Building Competition in Granada, Spain.
Check out the videos below!
Leave a Comment