"Scott Tennant & Friends" - Event Recap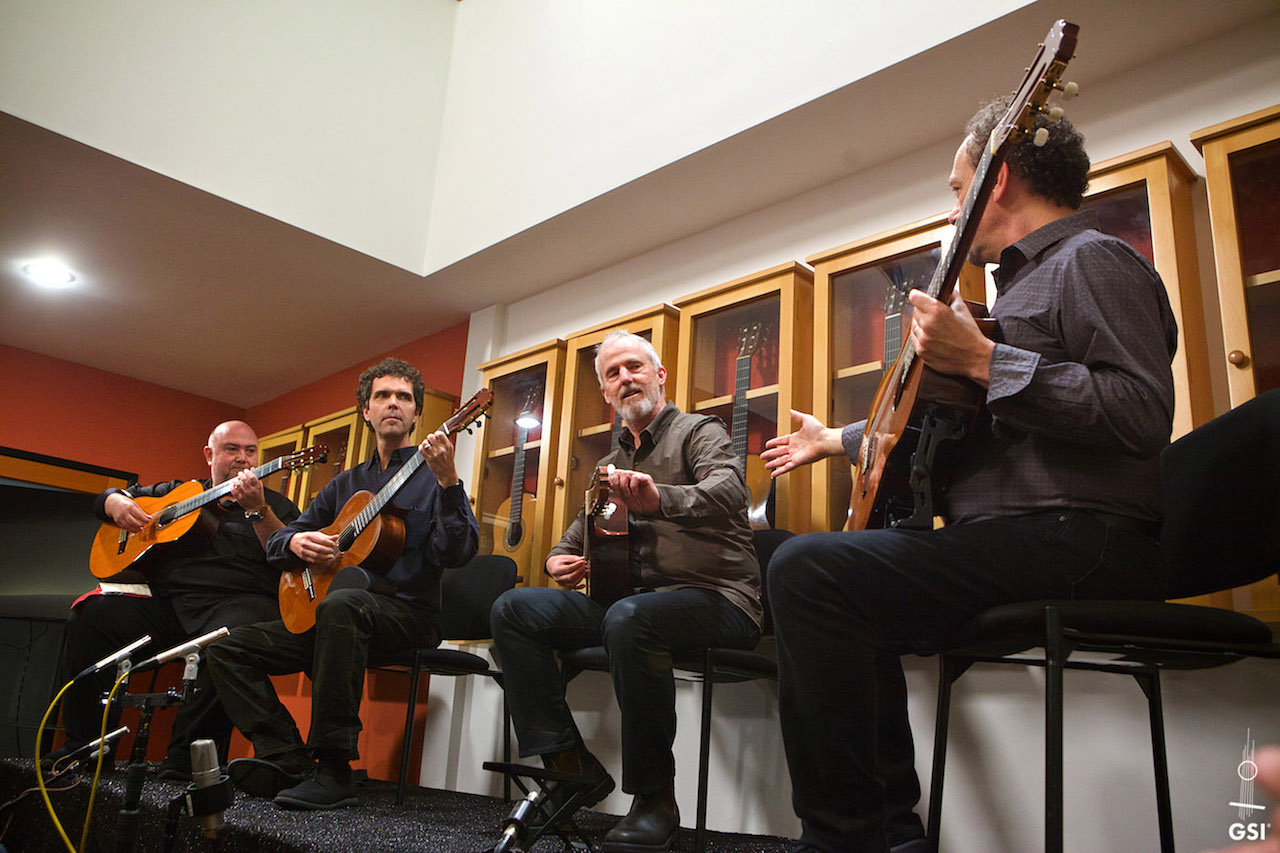 We know it's early into 2019, but this past weekend may have already been the highlight of the year! For one night, we hosted a lineup of some of Los Angeles's finest classical guitarists to give the 1969 Segovia Ramirez its final and proper goodbye. The event was called "Scott Tennant & Friends" and it ended up being a PACKED house (as you can see from the photos below!)
The night began with a brief presentation by our very own David Collett on the guitar and everything we've done with it since it first arrived in the showroom. For instance, we've made exactly 17 performance videos on it! This was followed by the first group of performers which included Tavi Jinariu, Taso Comanescu, and the Park Brothers (Wesley and Alex). The repertoire in this first set ranged from traditional Spanish works by Albeniz and Malats to Andrew York and traditional Irish folk songs.
The second half of the night kicked off with a presentation by David Norton which ended with him gifting us an original manuscript in Segovia's hand! (Look for this hanging on the wall during your next visit to GSI…) After David wrapped up his enlightening lecture, a few individuals you may or may not have heard of got up on stage… Scott Tennant and Andrew York first performed Andy's duet "Sanzen In," followed by the surprise guests of LAGQ! As it was a Ramirez celebration after all, each member of the quartet played Ramirez guitars – a first in their history. Together, the legendary group played some of their hits including Manuel de Falla's "Ritual Fire Dance" and Peter Maxwell Davies's "Farewell to Stromness."
Once the guys wrapped up their performances, we held a "meet and greet" in the lobby – accompanied by a few light refreshments of course – where the performers took photos and signed autographs. Overall, a truly one-of-a-kind evening filled with the people who have made GSI the place it is today!
Leave a Comment