Sneak peek photos of a 2020 Fernando Moreno and a gallery illustrating the creation of his iconic rosettes!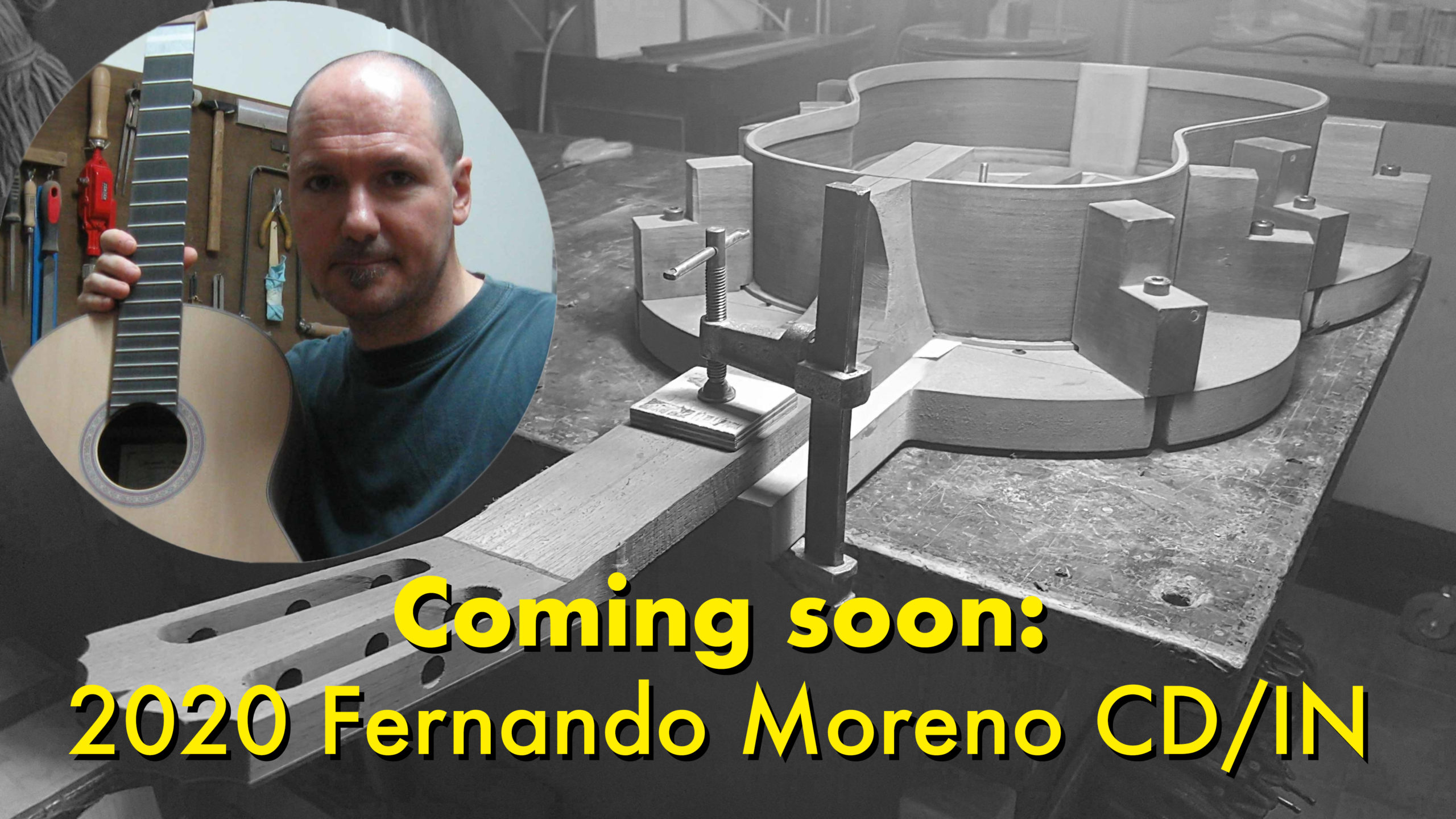 We have some sneak peek photos of the newest Fernando Moreno's guitar which is soon be making its way to GSI. 
As a luthier, Fernando always actively listens to the needs and feedback of guitarists who visit his workshop in Alcala de Guadaira, a beautiful small village just outside of Seville – the deep heart of Andalucía, the birthplace and home of flamenco music! Fernando builds his instruments following Granada's tradition of guitar making. His instruments are the outcome of the years of experience in being a luthier, as well as his continuous studies of physics of the sound production which he constantly applies in his craftsmanship to achieve the best possible sound.
This newest guitar will be Fernando's classical model with cedar top and Indian rosewood used for the back and sides.
As you can see in the photos above, Fernando has also used his iconic rosette pattern which we wrote about in the past. Check out the photos below to see how these rosettes are being made step-by-step!
Click below to see Fernando's other guitar available for purchase at GSI:
Leave a Comment