Wesley Park from the Park Brothers Guitar Duo Visits GSI to Record New Solo Videos.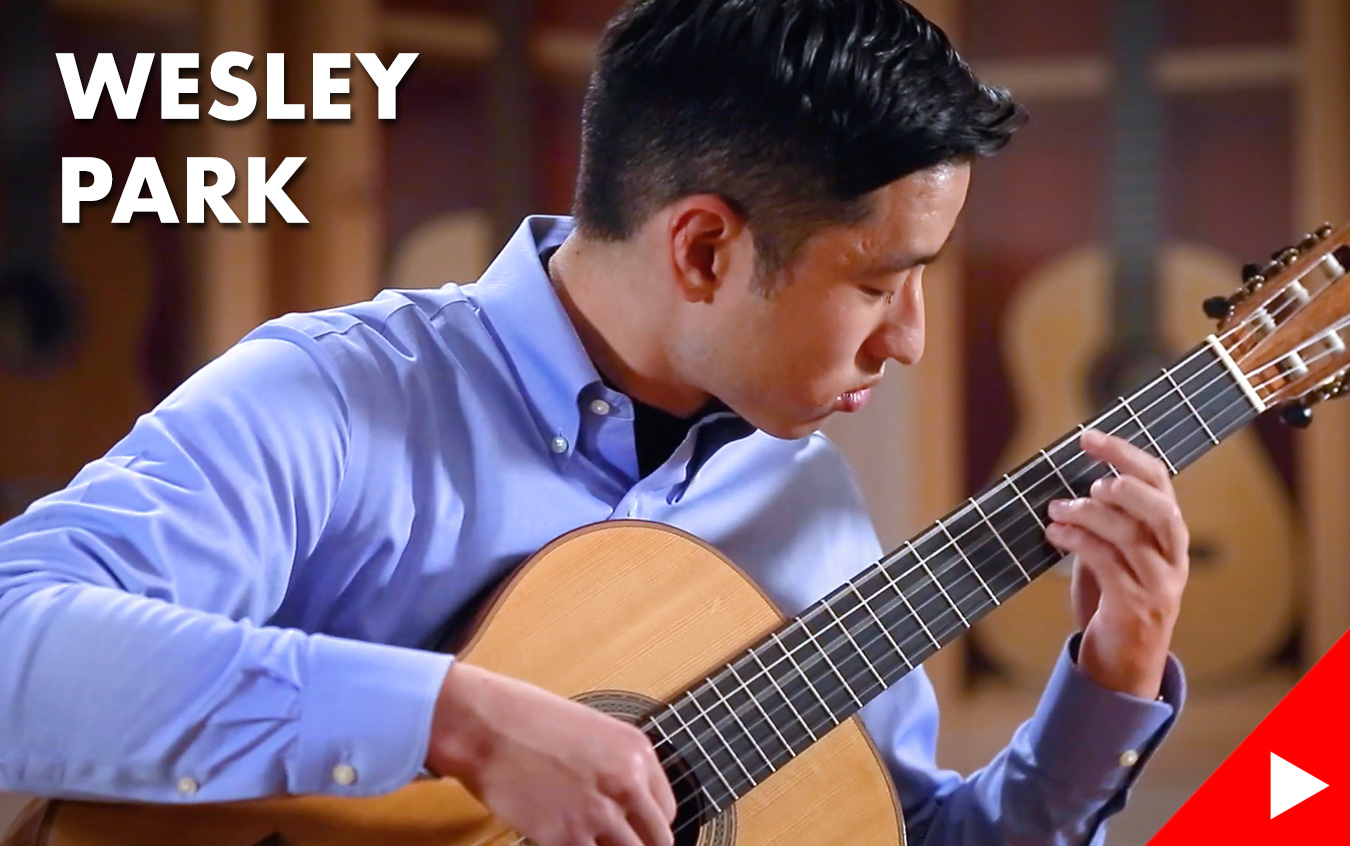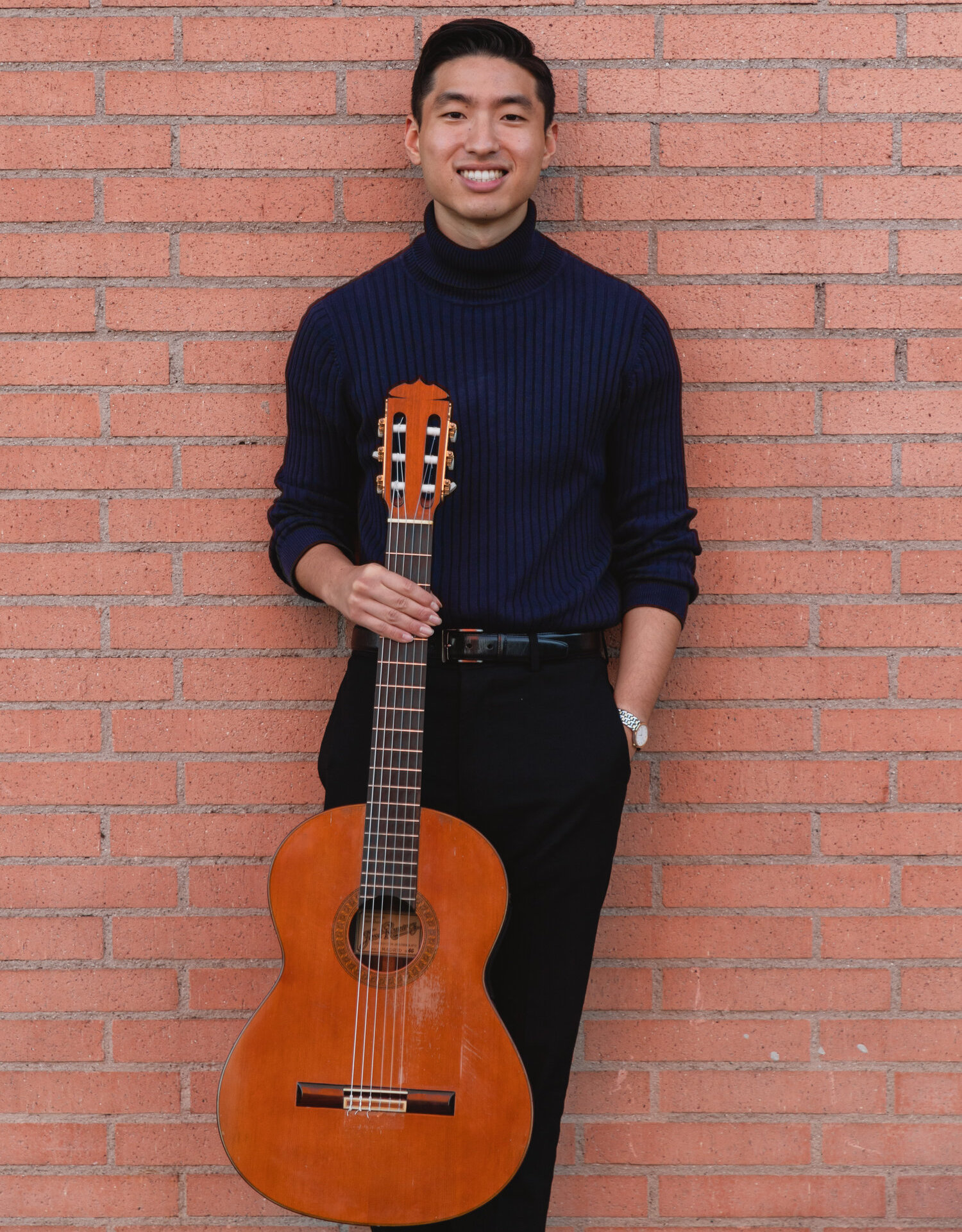 Our good friend, Wesley Park, has visited our showroom again to record three new videos. Wesley is a Los Angeles-based classical guitarist and educator. He is a protégé of the American classical guitar virtuoso, Christopher Parkening, who claimed that "Wesley makes beautiful music on the guitar, using tonal colors and contrasts, and utilizes the entire range of the guitar to bring out the intrinsic beauty of the instrument." Wesley's goal with the guitar is to carry on the legacy of the great Spanish guitarist, Andrés Segovia, and Christopher Parkening. In addition to playing solo, Wesley is also known for his performances in the Park Brothers guitar duo with his brother, Alex.
Wesley is currently teaching the guitar at Pepperdine University as an Adjunct Professor of Music. He received his Master's degree from the University of Southern California studying under Scott Tennant. He also received his Bachelor's degree from Pepperdine University studying under Christopher Parkening.
Wesley is in the Park Brothers guitar duo with his brother, Alex, and is signed under the artist management label, Jean Schreiber Management. Together, they perform many concerts and events throughout the world. One of these includes performing a tribute concert honoring the great Spanish guitarist, Andrés Segovia, alongside the Grammy® Award-winning ensemble, the Los Angeles Guitar Quartet, and Andrew York in 2019. They are also the recipient of the USC Thornton Ensemble Award for making a significant contribution to upholding the long tradition of guitar ensemble excellence. Currently, Wesley is pursuing his doctorate degree at USC.
When not engaged in musical activities, Wesley also enjoys surfing, trying out new restaurants, and participating in activities at his church, Citizens LA.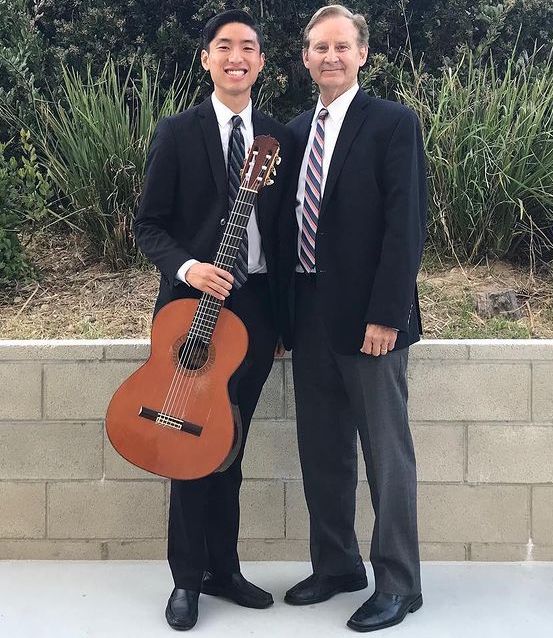 During his most recent visit to GSI, Wesley started his recording session with Johann Sebastian Bach's "Jesu, Joy of Man's Desiring." arranged by Rick Foster. This is a chorale from Bach's cantata titled Herz und Mund und Tat und Leben, BWV 147. The piece was composed in 1723 during the first year when Bach worked as a Thomaskantor, the musical director of the church in Leipzig. The music became famous under the English title "Jesu, Joy of Man's Desiring" thanks to the popular recording of the English pianist, Myra Hess (1890-1965) who published a transcription of this piece for solo piano in 1926 and for a piano duet in 1934. In his guitar arrangement, Rick Foster wanted to preserve the original bass line of the piece, therefore the arrangement is very difficult to perform. Bach once said that "the aim and final reason of all music is none else but the glory of God" and he even wrote at the end of many of his works the initials S.D.G., standing for "Soli Deo Gloria" or "for Glory to God alone." Wesley recorded this piece on a 2007 Fritz Ober SP/IN – a guitar with a lot of looseness, transparency, balance, and inner chordal harmonies. Even though it's a relatively new guitar, it has the sound of an instrument that has been aging for over half of a century.
Wesley's next piece was Christopher Parkening's solo arrangement of "Rumores de la Caleta" by Isaac Albéniz. Despite it being named after La Caleta beach in Cadiz, this piece represents a sensual and emotional courting dance from Málaga. This piece is based on a traditional flamenco Malagueña, a dance of the Fandango family. For this recording, Wesley chose a 2021 Andy Culpepper SP/IN. This guitar is rooted in traditional Spanish aesthetics, with a sound crafted to satisfy the modern concert guitarist. It has plenty of power, clarity, openness, and separation between the voices.
Wesley's last piece was "Preámbulo & Allegro Vivo" by Mexican composer, Manuel Ponce (originally attributed to Alessandro Scarlatti). Ponce wrote this piece for Andres Segovia. They wanted to play a musical joke and discover a "long lost baroque suite" and strategically attribute it to the lesser-known, Alessandro Scarlatti. Eventually, the word got around that it was not a long-lost Italian baroque piece, but rather a contemporary 20th-century piece written by Ponce. Wesley recorded this piece on a guitar previously owned by Pepe Romero, a 1990 Gioachino Giussani SP/MP. This instrument has a thicker back and sides that force all the vibrations to take place in the soundboard making the guitar project sound extremely well.
Leave a Comment