Virtual Guitar Orchestra's World Premiere of "Relampiños" by Adam Del Monte is Coming This Friday!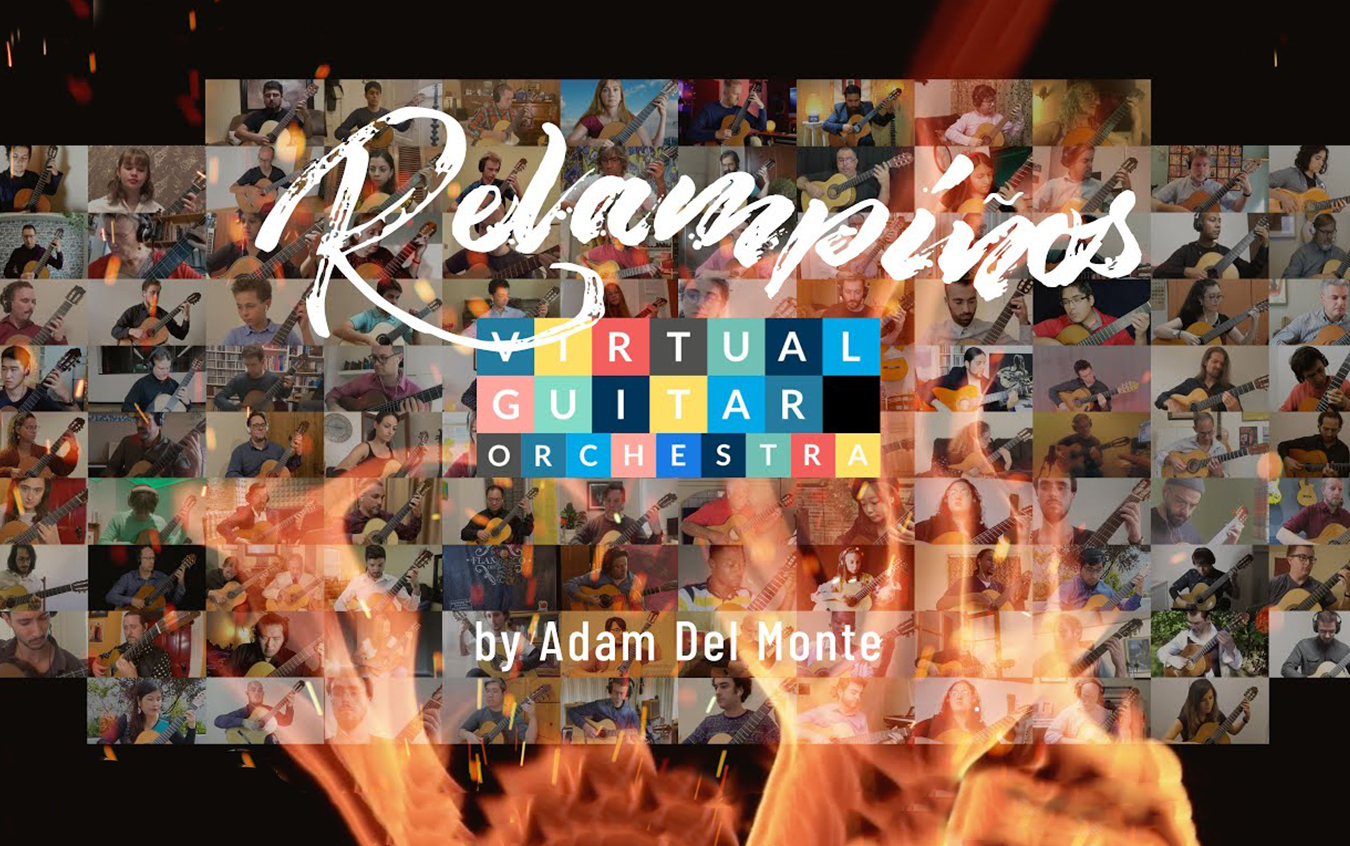 The 3rd edition of Virtual Guitar Orchestra (VGO), a project officially sponsored by the GSI Foundation and Augustine Strings, has been finally published on the GSI YouTube Channel! We've received some screenshots of the video from Uros Baric, the editor of VGO.
Virtual Guitar Orchestra is a phenomenon that shows an incredible collaboration of guitarists from around the world that results in premiering newly commissioned pieces. The first edition of VGO featured a massive classical guitar ensemble premiering "Kaleidokithara" by Sergio Assad. The second edition with another piece by Sergio Assad, "Scient, Safe and Sane", was a merger of classical and fingerstyle guitar. Now, it's time for a combination of classical and flamenco guitar. In the newest video, VGO performs "Relampiños", a new composition by Adam Del Monte. You can read more about the third edition in one of our previous blog posts (Click here to read more).
Check out the full video below!
Leave a Comment