Armenian Guitarist, Pardy Minassian, Shares Her Story on the Occasion of Her Recording Session at GSI.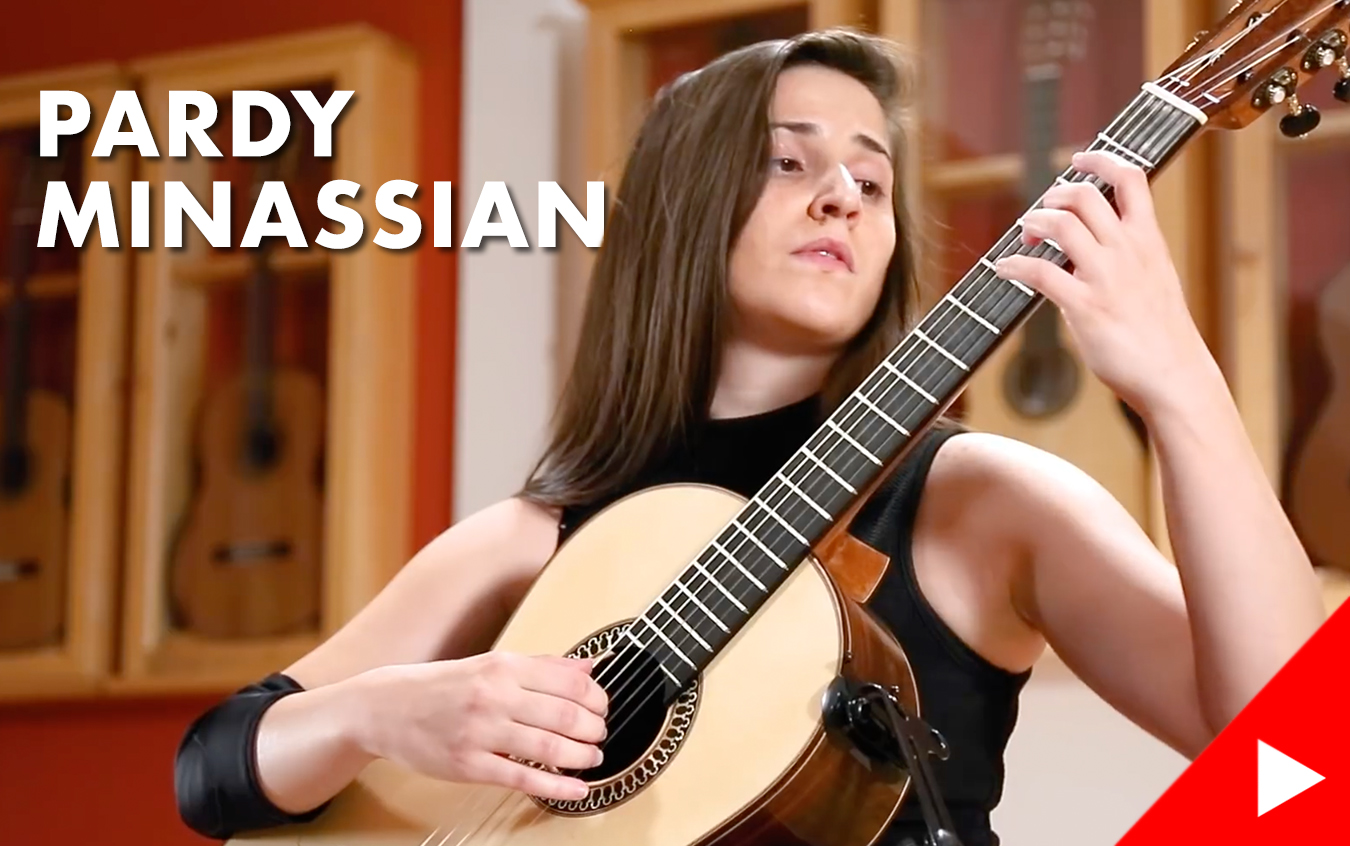 Armenian guitarist, Pardy Minassian, has recently visited GSI for her first recording session in our showroom. Pardy is currently studying classical guitar at the USC Thornton School of Music with William Kanengiser, Scott Tennant and Pepe Romero. In addition, she is also studying composition with Brian Head and Ted Hearne. On the occasion of her recording session, Pardy shared with us some details about her artistic life.
Multiculturalism has always been present in Pardy's life. She was born to Armenian parents in the city of Aleppo in Syria. Over there, she's constantly been exposed to two different cultures, mentalities and lifestyles. These experiences made her daily life very interesting. She learned how to speak two different languages and she has always felt connected with different types of art from both cultures – theatre, poetry, drawing, ballet, and of course music.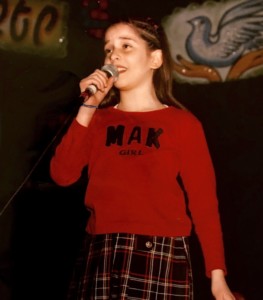 "Reading poems and reciting them with my own interpretation was increasing my imagination and creative mind from a very early age. It taught me how to feel every word and transfer every single emotion to the audience in the proper way. Nowadays, I try to do the same in composing and performing music. Creating emotions and passing them to audience members allow me to develop a unique connection with listeners"
Pardy began her musical journey at the age of 10. At first, she took one year of music theory classes and then she started learning the piano, even though she wanted her parents to sign her up for guitar lessons. She ended up loving playing the piano. However, after one year and a half her teacher passed away and Pardy didn't want to have piano lessons with any other teacher. Therefore, her parents decided to enroll her in guitar lessons.
Pardy's other childhood interests included electronics and computers. When she was younger, she used to disassemble and reassemble every toy she owned to learn how they worked. At first, her parents thought that she would become an electrical or software engineer in the future. However, the love of music and poetry started eventually pulling her into arts.
"Building robots has always been my biggest childhood dream, until I received my first guitar at the age of 13. Everything completely changed in my life very quickly. I've known that I wanted to become a professional musician since my very first guitar lesson. However, the musical education in the city of Aleppo where I lived was very limited."
Pardy's interests in music were growing very fast. In addition to playing the guitar she started composing her own simple musical pieces in different styles.
"Day by day, I started to realize that music is the place where I completely belong. I have always been passionate about creating something new. Thus, I tried composing to find new ideas in music. All my dreams about creating new robots very quickly turned into creating new musical pieces."
When Pardy graduated from high school, the Syrian civil war began. At first, Pardy remained in Syria, however, the struggle was real because she lived very close to the war zone. Soon, the situation became severe to the extent that Pardy and her family had to flee the country. Their destination was Armenia. Initially, it was difficult for Pardy to adapt to the new environment. Having the opportunity to continue her musical studies in Armenia helped her with dealing with the harsh reality. She did her bachelor's degree in Music Composition and master's degree in classical guitar performance at the Yerevan State Komitas Conservatory in Armenia.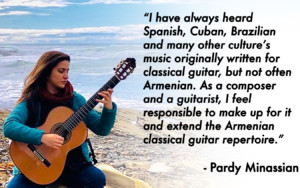 Before moving to Armenia, Pardy's father's passion was collecting information from the survivors of the Armenian Genocide who lived in Syria. He interviewed almost 500 elderly people and wrote down their stories. Among the gathered materials there were even folk songs. His personal mission was to try to preserve their Western Armenian culture.
Now, after all these years, Pardy is working on guitar arrangements and transcriptions of Armenian folk songs from her father's collection. These songs had never been published or arranged before, and many of them are not widely known.
Pardy's skills and her dedication to Armenian music led her to realize her childhood dream and perform on the stage of the prestigious Carnegie Hall. Richard Wagner once said that "imagination creates reality", Pardy strongly believes in that.
Below, you can listen to Pardy's performances of two pieces by Armenian composers – Edvard Mirzoyan's "Sad Vals" on a 2020 Elias Bonet SP/EB and Parsegh Ganatchian's "Lullaby" on a 2020 Kris Barnett CD/IN. In addition, she also recorded Roland Dyens' "Songe Capricorne" on a 2018 Yulong Guo "Granada" SP/CSAR, Koshkin's "The Prince's Toys: IV. Toy Soldiers" on a 1965 Marcelino Lopez SP/CY.
Leave a Comment