Brendon Grabowski visits GSI. Read the story about the role of music in Brendon's life!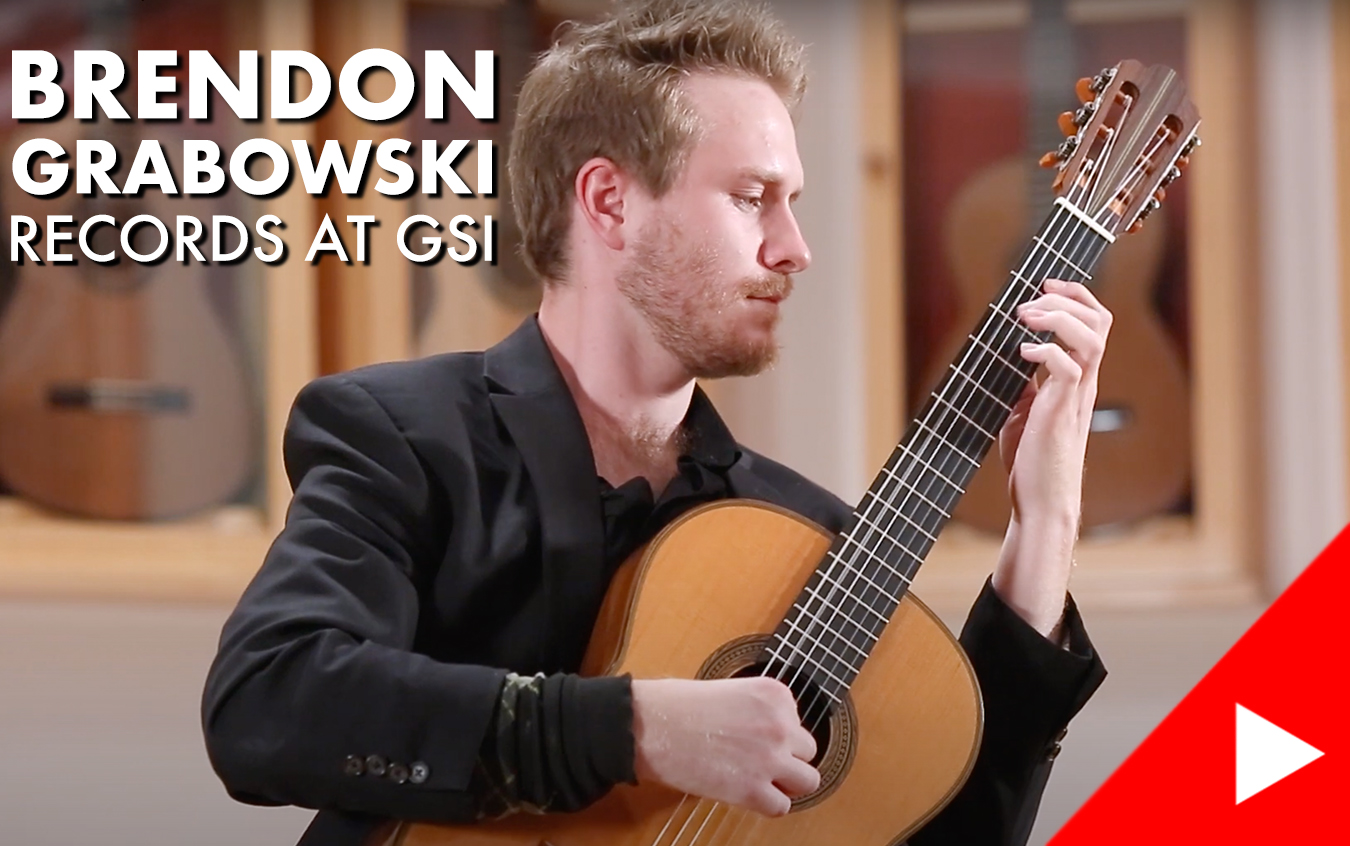 Our GSI YouTube channel has recently featured a new guitarist, Brendon Grabowski. Brendon currently is pursuing his doctorate degree at USC Thornton School of Music studying with maestro Scott Tennant. He was also one of the finalists of the Ex-Aequo online guitar competition which was sponsored by GSI.
Brendon started playing guitar at a very early age, when he was given a small guitar for Christmas. At four years old he began to experiment with his new favorite toy. Almost exclusively played in the household was rock 'n' roll music, which Brendon of course heard and wanted to re-create. He began self-teaching at this age by listening to CDs and learning all of his favorite songs by ear. His father played the electric bass and showed him a few things to help him along the way. After learning that he could play any of his favorite music with the accompaniment of a CD recording, it was difficult to get him to stop playing. Brendon says:
"My father would have to basically pull me out of the room physically to get me to stop playing to come eat dinner."
Life started to change around the age of eight or nine for Brendon, when family matters started to become less pleasant and things changed around him that were out of his control. The only constant at that point for him was his guitar.
"In a lot of ways, music saved my life and kept me going from day today because it was the only thing I would look forward to when waking up."
As Brendon got older, things didn't really change. He knew that he wanted to play guitar for the rest of his life. The one thing that did change around the age of 16 or 17 was that he was introduced to classical guitar after hearing that some of his idols were "classically trained."
"Since lessons were never a part of my life before this, at least with any regularity, I fell into the hands of an extraordinary teacher and mentor who stopped at nothing to find a way to get me into lessons."
Fortunately, before auditioning for undergraduate programs, Brendon received a scholarship that was meant to either buy a new instrument or pay for lessons, given by "Kid Rock."
This kick started his journey into seriously starting the classical guitar. After having had even just the limited exposure that he had at this time, there was no question that this would be his pursuit in life.
"I have always been very competitive with everything that I do. It is always in a good spirit, and never with the intention of besting somebody for the sake of it. I love seeing people do things that I cannot do, because it just inspires me to try and do it at an even higher level. I know that some people will quit or feel down about themselves if they see somebody doing something extraordinary – something they can't yet do, but my reaction has always been the opposite. I try not to forget that the greatest musicians in all history were still human, and that everybody has to struggle intensely to do anything well.
Within the first two weeks of his undergraduate experience, the guitarist named Vladimir Gorbach came to Potsdam, New York and played a concert, where Brendon had just started studying.
"This was my first experience hearing a solo classical guitar recital. It was also the first time I heard of the GFA, which in turn introduced me to all of the competitions in the guitar world, which immediately started motivating me. I knew I had no chance yet, even at the smallest of competitions, but this motivated me beyond belief, and the fire did not die at all throughout the course of my studies."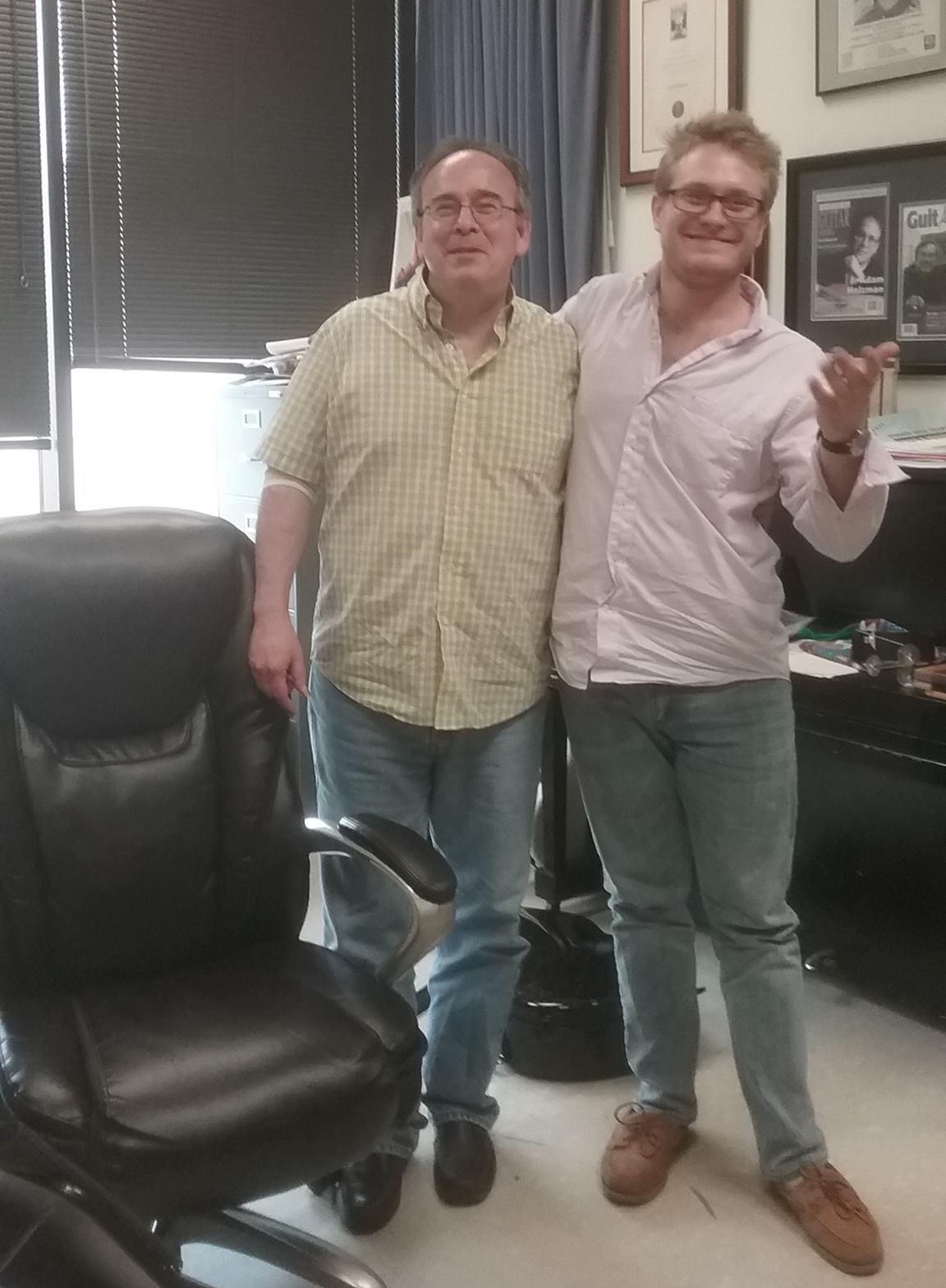 After completing his undergraduate studies in New York, Brendon moved to Austin, Texas to start his master's degree with Adam Holzman. This was a major turning point in his life for several reasons.
"Of course, since all of my peers were at a very high level, and everybody spent the entire day practicing, it was very easy to follow suit and try to play catch-up with them. However, in this pursuit, I was practicing for between 8 and 10 hours a day and developed an overuse injury. This was by all means the most intense and terrifying learning experience of my life. I didn't play the guitar for almost a full year, after having done nothing but play guitar for all of my life. I was forced to find a way to better myself as a musician without the guitar.
At first, I handled this very poorly, and certainly set myself back several months. That being said I also looked at it as the biggest challenge to overcome thus far in my life. I started by just listening to several hours of repertoire each day – mostly Beethoven. I had also been reading a book called the "Art of Piano Playing" by Heinrich Neuhaus. In this book he talks about going to a cabin and bringing nothing but the score to Beethoven's famous 29th Sonata in B-flat major, the Hammerklavier Sonata. He told a story about learning and memorizing it in six days. If you know the sonata, you will probably believe that to be some kind of exaggeration since it has some of the most difficult moments in piano music, including a double fugue in the finale. At the same time, I had been reading other books and autobiographies of pianists and heard stories from many of them about learning music from the score well on a train to the next concert. I thought to myself, why not try to do something similar, and learn the music in a whole new way. So, I started on what I considered at that time to be the equivalent of the Hammerklavier for guitar – Ponce's Variations and Fugue on la Folia. I have to say, it certainly took me much more than six days to learn. However, almost all of the work was done with the score and visualization, which I hadn't realized the power of until this moment. I think it is something that everybody is capable of doing, but just requires an insane amount of mental energy and focus. When I did make my return to the guitar, it was a special moment for me because aside from losing a lot of my facility and technique, I also lost a lot of bad habits that we are ingrained in my playing. To top it off, my teacher at that time some months before the injury, told me that I should not play these variations yet because I was not emotionally ready. When I came back to studio class and played them after being told not to months ago, he replied 'I told you not to play that…But I love when someone proves me wrong.' That was a big moment for me because of all of the people I know in the guitar world, this was the last person I would've purposefully defied! I'm glad it went well."
Brendon's favorite musical artists are Sviatoslav Richter, Alfred Brendel, Gustav Leonhardt and Ivo Pogorelich, to name just a few.
"These are all pianists, and for some reason or another I ended up loving the piano and all of the music written for it. So much of their repertoire has tremendous depth and is written by some of my greatest musical idols like Beethoven. I also know that the piano deals with a unique issue that I think it shares only with the guitar. That issue is the fact that a sound begins to die and decay as soon as it is played. In loving the piano so much and knowing that it shares a lot with the guitar, I started taking lessons with a keyboard/pianist and conductor named Lucinda Carver at USC Thornton School of Music. She opened my mind up to a whole different sound world and way of thinking about music, tone, the emotional and poetic content of music and just the nature of sound itself. I am also a big believer in the process and a sort of input/output system. Whatever you put into your ears, whatever kind of books you read, whatever kind of video content you consume, becomes a part of your psychological make up whether or not it displays itself on the surface. I try to let that be a guiding principle in my life for most of my activities. It's no coincidence that great musicians or artists of other kinds are always very worldly and conceptually thoughtful people. I think listening to them play, reading books by great authors etc. is a step in the right direction."
Some other non-guitar related activities that Brendon engages in are writing counterpoint exercises, physically exercising, and cooking new dishes. He claims that cooking is especially fun because it's not so different from music! On the end note, when we asked Brendon what are other things that he loves doing in life he said:
"I guess if there was one thing that I loved doing as much as making music on a guitar, I would say it's laughing. I will relentlessly chase laughs and appreciate jokes in almost any circumstance. It is the most powerful antidote to sadness, which the world is always going to be full of. What's the best way to react? Humor, humor… and humor!"
At GSI, Brendon recorded six pieces on six different guitars: Francis Poulenc's "Sarabande" on a 2020 Ariel Ameijenda "Confessional", Manuel de Falla's "Homenaje, Le Tombeau de Debussy" on a 1957 Hermann Hauser II, Darius Milhaud's "Segoviana for Guitar, Op. 366" on a 1973 Ignacio Fleta, and three movements of Leo Brouwer's "Sonata Del Caminante" I. Vision De La Amazonia on a 2020 Bertrand Ligier, II. El Gran Sertao on a 2020 Ennio Giovanetti and III. Danza Festiva on a 2020 Marco Bortolozzo.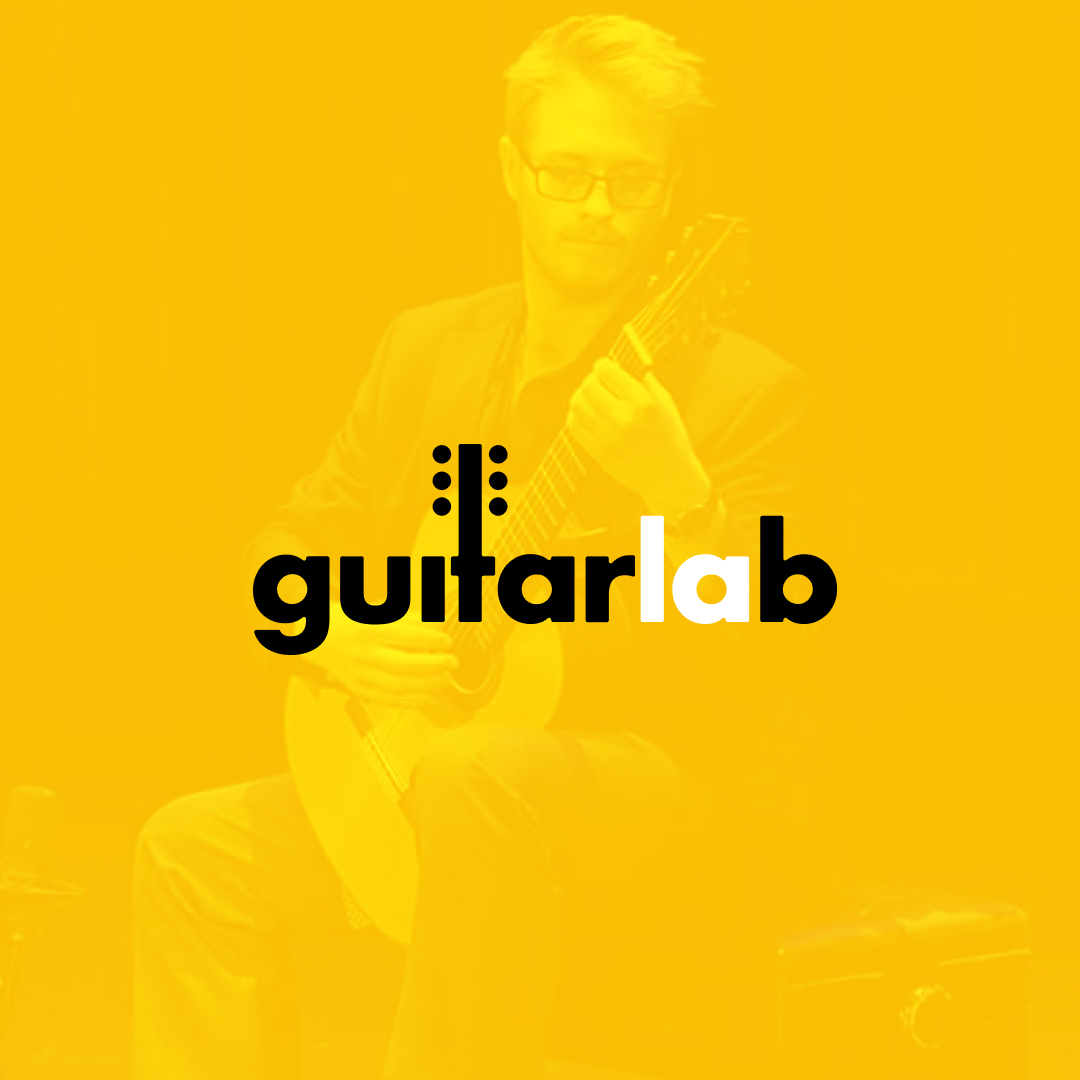 Brendon Grabowski is also one of the Guitarlab artists. Guitarlab is an online classical guitar competition and workshop taking place this August! GSI is one of the official sponsors of this festival. There is still time to register and to learn from Brendon.
Read more on the GSI blog or directly go to the festival's website – www.guitarlab.us
Leave a Comment