Coming Soon: Ramirez's replica of the "1911 Jose Ramirez I – ex Barrios" with a clean top!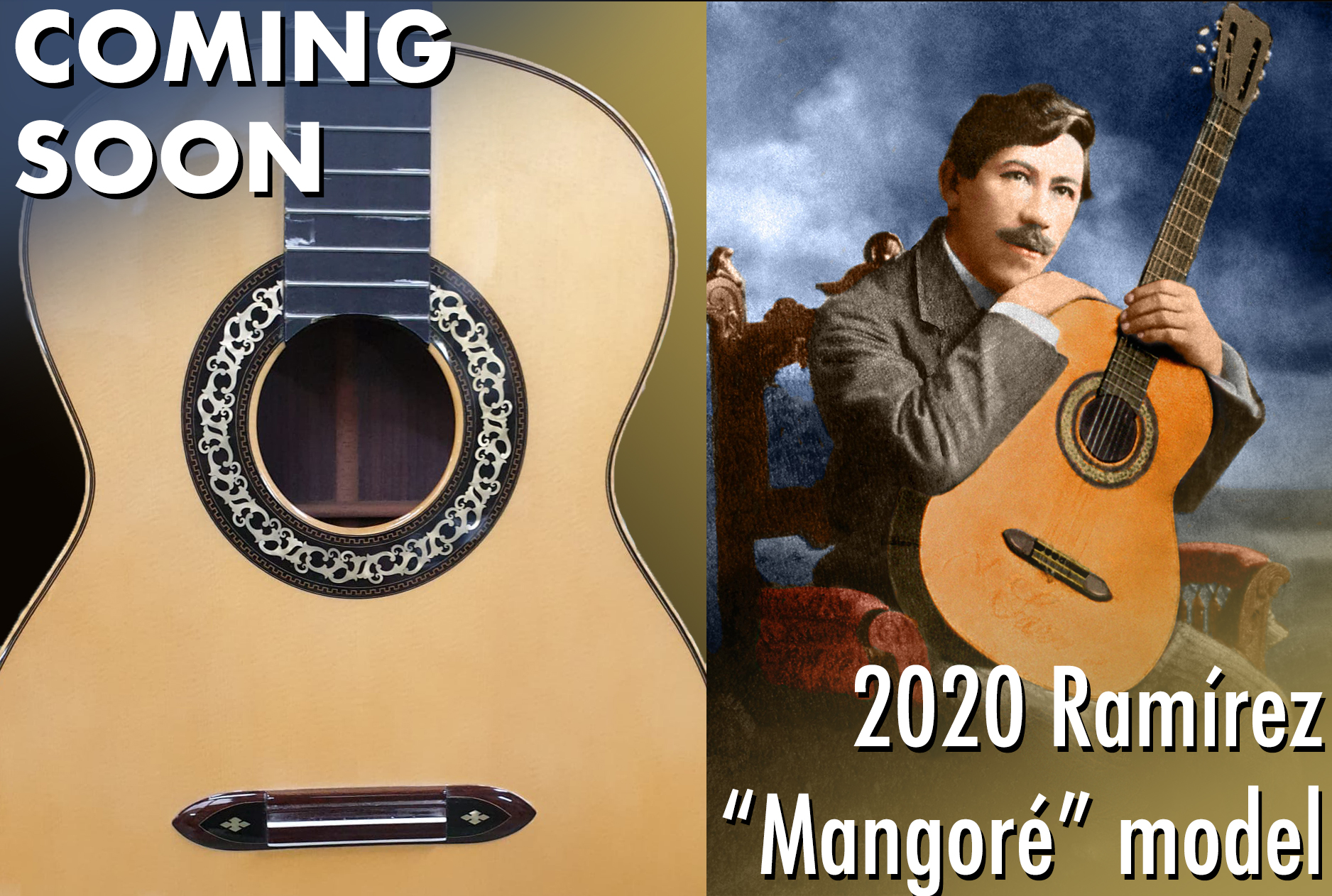 Agustin Barrios Mangoré's 1911 Jose Ramírez I is a legendary guitar, and undoubtedly one of the most significant guitars of the 20th century. A new replica of this instrument has been designed by the Jose Ramírez workshop, and the very first in a limited series, is en route to GSI and will be here soon.
Barrios acquired his 1911 Jose Ramírez I shortly after arriving in the Rio de Plata region in Uruguay. He got it from his acquaintance, Carlos Trapani, who operated a music store in Montevideo. Barrios played on this instrument during his first breaking commercial recording in 1913. Unfortunately, in the same year, the guitar was heavily damaged when it sunk following a shipwreck in the Tanqueras River in Uruguay. The guitar was repaired and eventually donated to Modesto Impar, a justice of the peace in Tanqueras. After the water damage, the spruce on the soundboard darkened significantly. Federico Sheppard's replica was deliberately built with a redwood soundboard to try to capture the feel and look of the guitar in its post-water damage condition.
The new replica that is on its way to GSI from the Ramírez workshop was built with the look and feel of the original guitar as it would have looked before it was damaged by water. The wood used for the soundboard is significantly clearer. Amalia Ramírez who shared these new photos with us also told us about her experience of seeing the original tablao guitar built by her great grandfather:
"… this Mangoré guitar does not have the old looking top… I visited Asunción, La Casa de la Música, where the original tablao guitar built by my great grandfather and that belonged to Mangoré, is exhibited in the entrance and it is one of Paraguay's most valuable treasures as they told me… with the words written by Agustín Barrios on its soundboard, which is a legend."