D'Addario Artists Record Videos On GSI Guitars In Europe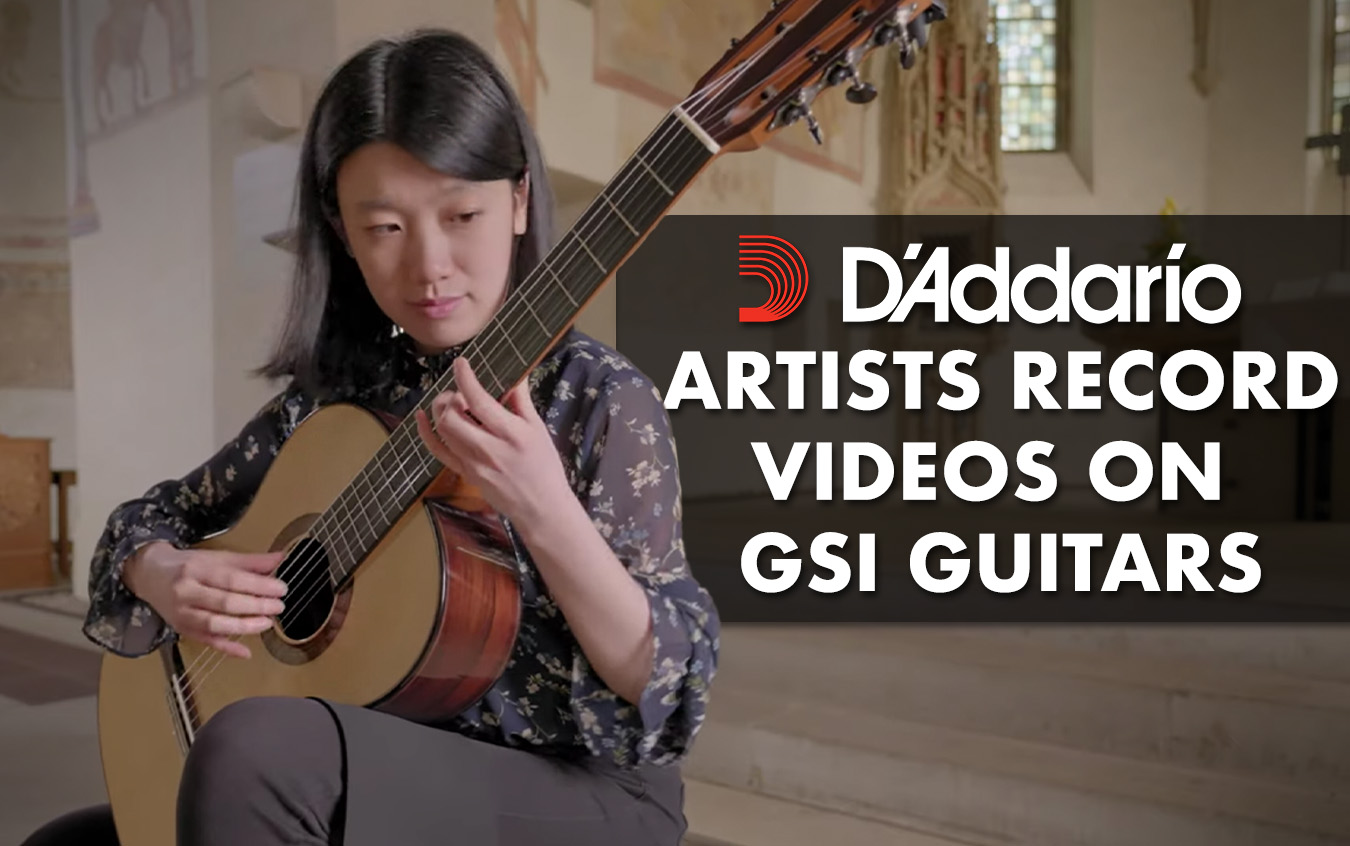 We are proud to announce a new exciting collaboration that will result in a series of classical guitar videos being published on the GSI YouTube channel. Our friends from the D'Addario company have recently partnered up with us to produce high-quality video performances of D'Addario artists recording on GSI guitars and D'Addario strings.
Our shared project begins with a phenomenal video of Chinese guitarist, Liying Zhu. Liying is currently based in Germany. She is a prize-winner of many classical guitar competitions, such as the International Guitar Competition in Nürtingen and the Koblenz International Guitar Competition.
Liying's videos were filmed at a beautiful location - the Stiepeler Dorfkirche in Bochum, Germany. In the videos below, Liying is performing Miguel Llobet's arrangement of the Catalonian folksong "Cançó del Lladre", Silvestro Fonseca's "Melodia de Uma Noite...", and Michael Langer's "Danza Colombiana" on a new 2022 Dietmar Heubner SP/AR guitar with D'Addario EJ46 strings. Dietmar was present during the video shoot and he also said a few words to the camera about his guitar making and the strings he uses.
Check out all of the videos below.
Leave a Comment