George Sakellariou Records Eleven Pieces by Tennessee-based Composer, Lawrence Long!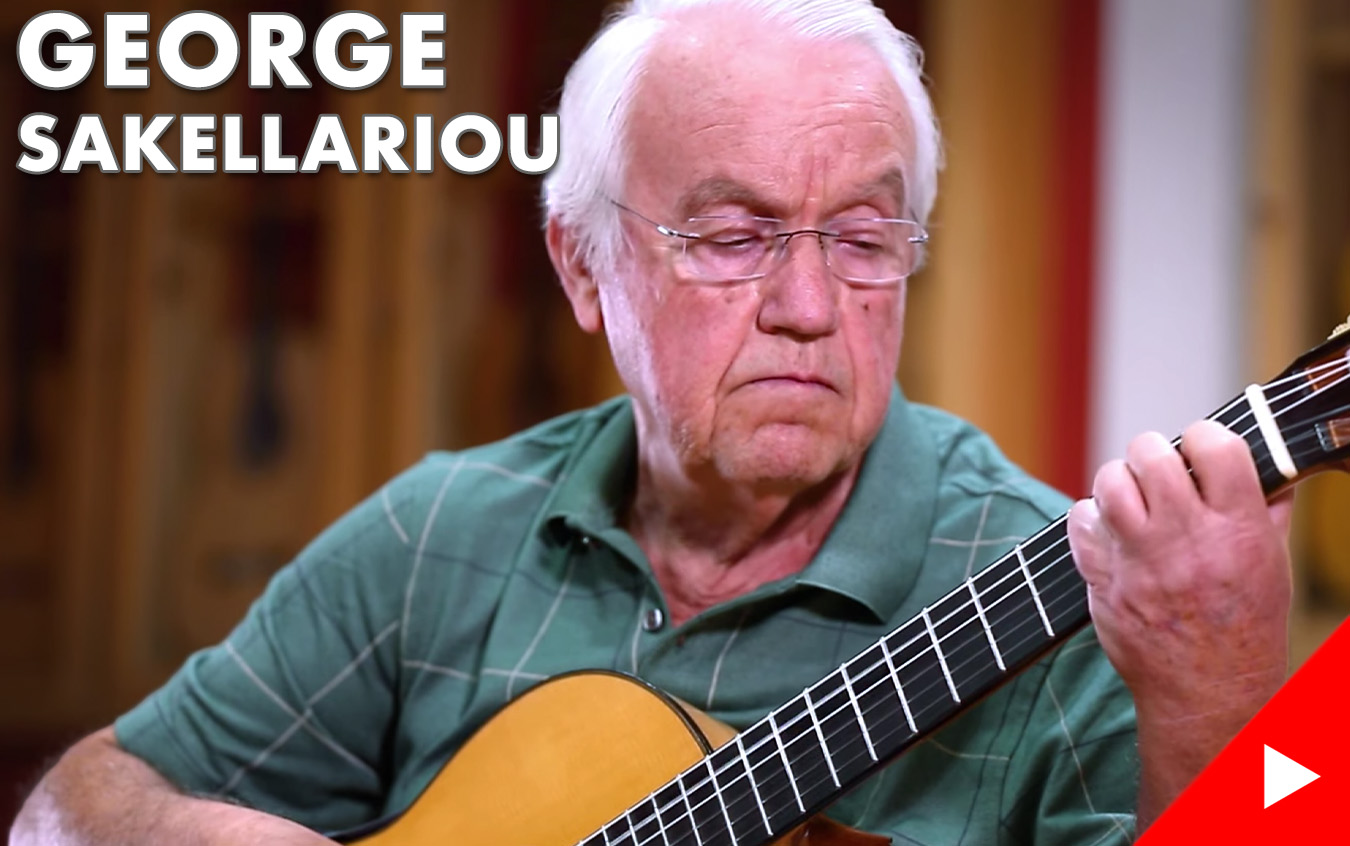 Our friend, George Sakellariou, is back with 11 completely new GSI videos. This time, George exclusively recorded music composed by his friend, Lawrence Long, who is a guitar composer from Knoxville, Tennessee. George and Lawrence are preparing an album dedicated to Lawrence's compositions with the help of our great recording engineer, Felix Salazar. Stay tuned for more updates!
Lawrence is not only a guitar composer but also a teacher. He taught for over 60 years in his own private studio, and simultaneously worked for 30 years at the University of Tennessee as an adjunct instructor. In 1971 he also founded the Knoxville - Oak Ridge Guitar Society.
In the new GSI videos recorded by George Sakellariou, you can listen to Lawrence's pieces: "Folklore In Blue" (guitar: 2021 Fernando Moreno SP/MP), "David's Lament" (guitar: 1946 Robert Bouchet #1 PI/CY), "Celebration And Dance" (guitar: 2021 Mario Aracama SP/MG), "Soliloquy" (guitar: 2011 Gioachino Giussani "Limited Series: Guitart" CD/CSAR), "Love Of My Life 'To Birdie Long" (guitar: 1867 Antonio de Torres SP/MP), "Blue Ribbon Blues" (guitar: 2007 Dake Traphagen "35th Anniversary" CD/CSAR), "Serenade for Guitar" (guitar: 1864 Antonio de Torres SP/CSAR), "Wysteria" (guitar: 2019 Teodoro Perez "Especial" SP/CO), "La Falda Bailante" (guitar: 2021 Henner Hagenlocher SP/CSAR), "Town Square" (guitar: 2021 Teodoro Perez "Especial Aniversario" CD/AE), and "October Rain" (guitar: 2021 Teodoro Perez "Especial" SP/AR).
If you're interested in purchasing sheet music, visit: www.lawrencelong.org or email: [email protected]
Check out the videos below!
Leave a Comment