Grygorii Koval and Marina Hovhannisyan Record a Medieval Ukrainian Lullaby on a Youri Soroka Guitar Made with Medieval Wood!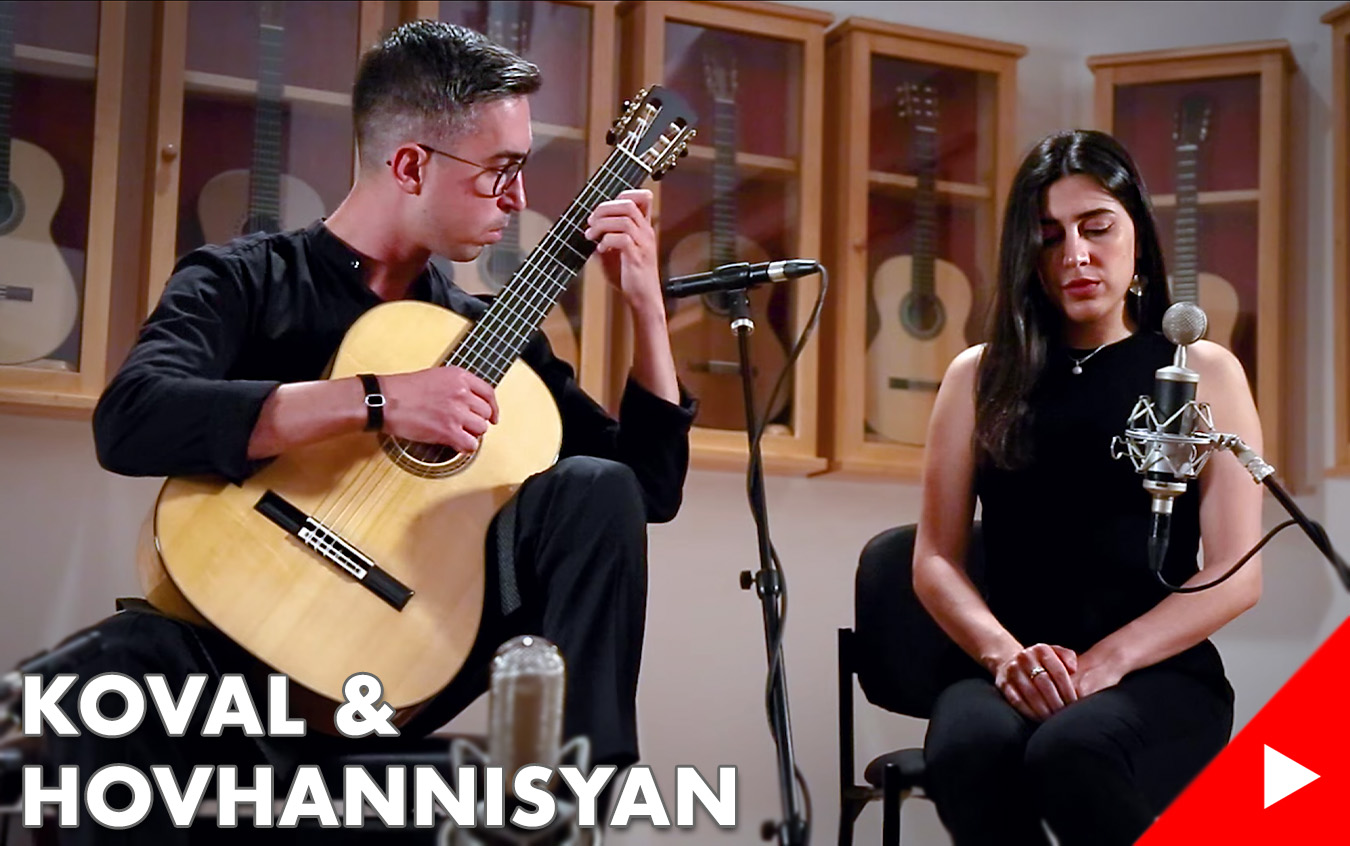 Luthier Youri Soroka has recently reached out to our GSI Foundation scholar, Grygorii Koval, asking if he'd like to record something on his newest guitar made for GSI - 2022 Youri Soroka "Templars Oak" SP/OA. This classical guitar is very special since the oak wood used for the back and sides is 900 years old and was salvaged from the house of a real Templar knight from the region of Bugey, France. In the early 13th century, there was a large presence of the Knights Templar in this area.
Since, both Youri and Grygorii are Ukrainian, Grygorii decided to find an example of a medieval composition from Ukraine. After some research, Grygorii found an interesting composition that he wanted to record. The lullaby "Oy khodyt' son" is rarely performed in any concert, yet is quite a well-known lullaby from medieval times. Of course, it needed to be arranged for the classical guitar, so Grygorii consulted with his professor, William Kanengiser, who agreed to help him with the arrangement. Initially, it was supposed to be arranged for the solo guitar, however, soon thereafter, Grygorii met Armenian soprano, Marina Hovhannisyan, who specializes in early European music with an emphasis on sacred and folk music. Marina speaks Russian, so it was much easier for her to perform this lullaby in Ukrainian since they are both Slavic languages.
Arranging this song for a duo wasn't an easy task. For a long time, Grygorii had difficulties finding good-sounding ideas, until suddenly he arranged almost the entire piece overnight. He met with William Kanengiser twice for consultations and then the arrangement was finalized.
Since Marina specializes in early folk music, she decided to add a second voice to make it sound more authentic to local folk music traditions. To make this happen in a video with just one vocalist, we used video editing to add the second voice in the third verse of the song.
Leave a Comment