The GSI SUMMER SALE Starts TODAY! Check Out Our Newest Guitar Specials!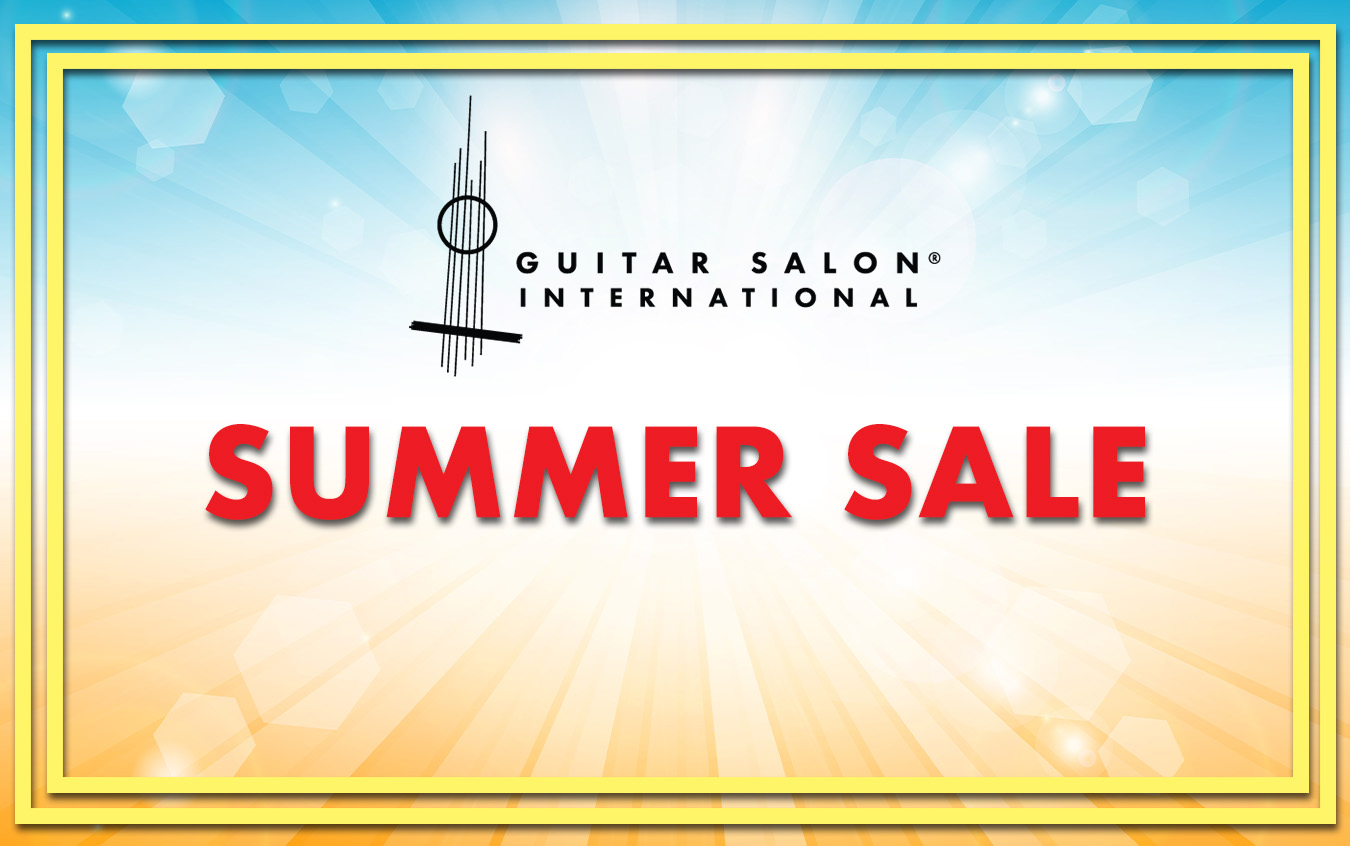 Our SUMMER SALE at Guitar Salon International is here and it starts TODAY! Enjoy our entirely new section of the website called "Guitar Specials" where you will find a selection of classical and flamenco guitars featured in this sale.
Don't miss these special offers on selected guitars by great makers such as Felipe Conde, Jose Oribe, Jose Ramirez, Pepe Romero, Zoran Kuvac, Marcelino Lopez, Conde Hermanos, Woon Sun Lee, Rafael Moreno Rodriguez, Henner Hagenlocher, Paolo Coriani, Annette Stephany, German Vazquez Rubio, Masaki Sakurai, and Wolfgang Jellinghaus.
2019 Felipe Conde "Reedicion 1975" SP/PF - $10,000.00 $12,500.00
2021 Bastien Burlot "Alkemia-Amiens" SP/AR - $13,000.00 $14,000.00 SOLD
2004 Jose Oribe "Suprema" SP/CSAR - $7,000.00 $8,000.00
2004 Jose Ramirez "1aF 656" CD/CY - $5,500.00 $6,500.00 SOLD
2020 Masaki Sakurai "Concert-R" SP/IN - $5,000.00 $5,500.00 SOLD
2002 Jose Oribe "Classic Suprema" CD/CSAR - $7,000.00 $8,000.00 SOLD
2018 Zoran Kuvac SP/CSAR - $6,500.00 $7,000.00 SOLD
1965 Marcelino Lopez SP/CY - $6,000.00 $7,000.00
2020 Pepe Romero "Blanca" w/pegs SP/CY - $9,000.00 $10,000.00
2006 Conde Hermanos "AF 25/R" SP/KO - $7,500.00 $9,000.00
2018 Rafael Moreno Rodriguez SP/CSAR - $10,000.00 $11,000.00
2020 Paolo Coriani "Manuel Ramirez" SP/CSAR - $11,000.00 $12,500.00
2019 Annette Stephany CD/AS - $5,500.00 $7,500.00 SOLD
2020 Woonsun Lee "Limited" CD/CSAR - $9,000.00 $10,000.00 SOLD
2015 Henner Hagenlocher SP/CSAR - $8,500.00 $9,500.00
2020 Wolfgang Jellinghaus "Alemana EF CD/CD" CD/AR - $4,000.00 $4,500.00
2018 German Vazquez Rubio "Custom Elite" SP/IN - $8,000.00 $9,000.00 SOLD
Leave a Comment