Jack Silver, Pt. 3: The Origin of "Segovia and His Contemporaries"

Through encounters with aficionados who held rare recordings in their possession to particular items he found himself, our friend Jack Silver tells of how the Segovia and His Contemporaries series of recordings came to fruition on the DOREMI label. After discovering one Segovia recording, Jack's idea took flight. Enjoy the third installment of Jack's story as he shares his life as a collector, and stay tuned for Part 4, which we'll release in the coming weeks.
Antecedents of the Segovia and His Contemporaries historical recordings
I vividly recall sitting in Jack Duarte's cozy studio in North London—reminiscent of Sherlock Holmes' Baker Street lodgings—back in 1973. Jack carefully took out an ancient shellac disc of Segovia playing Albeniz's 'Torre Bermeja' and put it on his equally ancient turntable. He lit his ever-present pipe, took a puff, sat back, and smiled. In a few moments, the gorgeous sounds of Segovia's Hauser poured through the speakers. I was transfixed by the beauty of the sonority and the breathtaking virtuosity of the playing.
Back then, few had ever heard Segovia's recordings from the 78 era. I certainly hadn't: I was familiar only with the American Decca recordings made in the 1950s and 60s when Segovia was no longer a young man. It was not until 1980 that a 2-LP set of his HMV recordings made between 1927 and 1939 appeared as The Art of Segovia. It was only then that aficionados could hear the full range of the maestro's artistry when he was a young man. I did not know then that there were subsequent recordings made in the 1940s in New York on Musicraft and Decca, and Columbia in Britain.
Like many others, I had supposed that Segovia was pretty much the only classical guitarist who recorded in the 78 era. Then, in 1980, Richard Stover and Morris Mizrahi released a 2-LP set of recordings made by Agustin Barrios. They followed this up two years later with the issuing of an LP of the 78 recordings of Miguel Llobet made in 1925 (anachronistically "enhanced for stereo"), with a booklet by Ron Purcell. Subsequently, Chanterelle remastered these, with additional recordings, on CD.
These pioneering restorations greatly enlarged the scope of our knowledge of classical guitar recordings in the first half of the twentieth century. Little did I know that this modest stream was to eventually become a mighty river in the years to come. As I mentioned in an earlier installment, Bob Trenholm's and my acquisition of the treasure hoard of a farmer in rural Ontario opened our ears to a far broader range of recordings made by classical guitarists than we had ever imagined.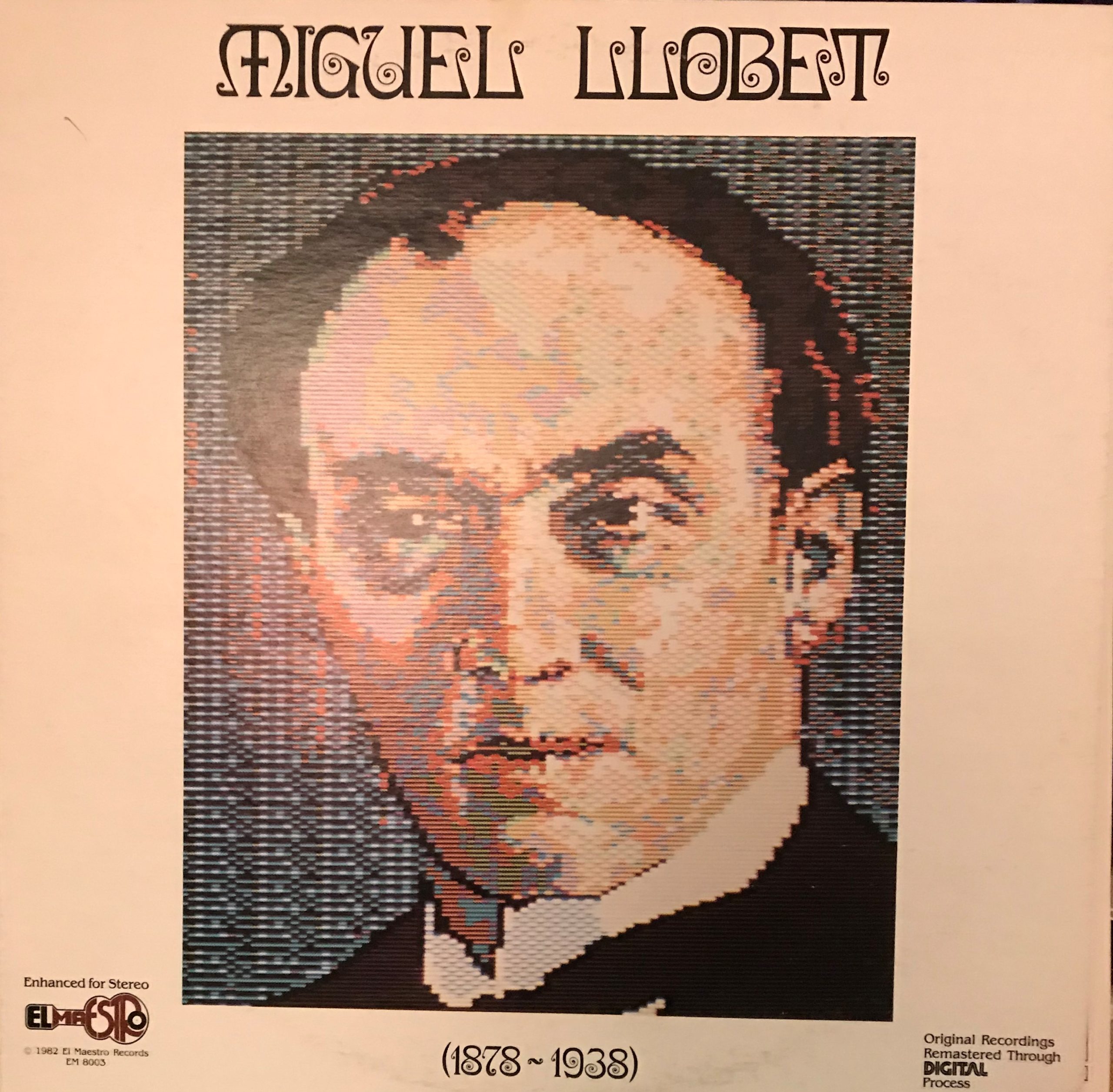 The seeds of the DOREMI series Segovia and His Contemporaries came from this treasure. Over the past 30 years, I have diligently sought out many other 78 recordings—and even Edison cylinders. At present, I have over 600 recordings in my collection. Who knew? Our aim in the series was to showcase Segovia together with one or more of his contemporaries, so that listeners could compare his artistry with that of artists who were active at the same time. To date, the 12 CDs (including two box sets) have greatly enlarged our knowledge of the rich legacy of guitar recordings. And yet, they barely scratch the surface…
A caveat: back in 1997, not all of Segovia's 78s had been released on LP or CD, and those that had, had not always been transferred with the fidelity needed—largely owing to the limitations of restoration technology back then. Today, these technologies are far more advanced, and indeed, it is time for the early recordings of Segovia, Llobet, and Barrios to be remastered again for a new generation.
In the next segment, I will survey the artists and recordings represented in the Segovia and His Contemporaries series, and in future installments I will investigate artists whose wonderful recordings have not yet seen the light of day.