Luthier: Francois Leonard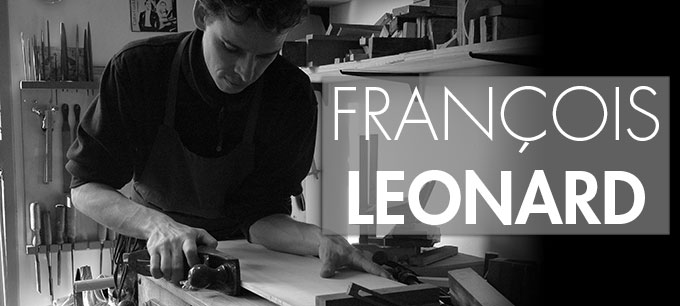 ---
Current Inventory     |     Past Inventory
---
Please welcome François Leonard as the new luthier working in collaboration with GSI. As part of a powerful French force of guitar-builders (Daniel Friederich, Dominique Field and Jean-Noël Rohé), we believe Leonard fits right in with the group, and he has learned a lot from his contemporaries, which allows him to produce instruments of great structural quality and beautiful sound. To learn more about how Leonard is building in-step with other French masters, read below.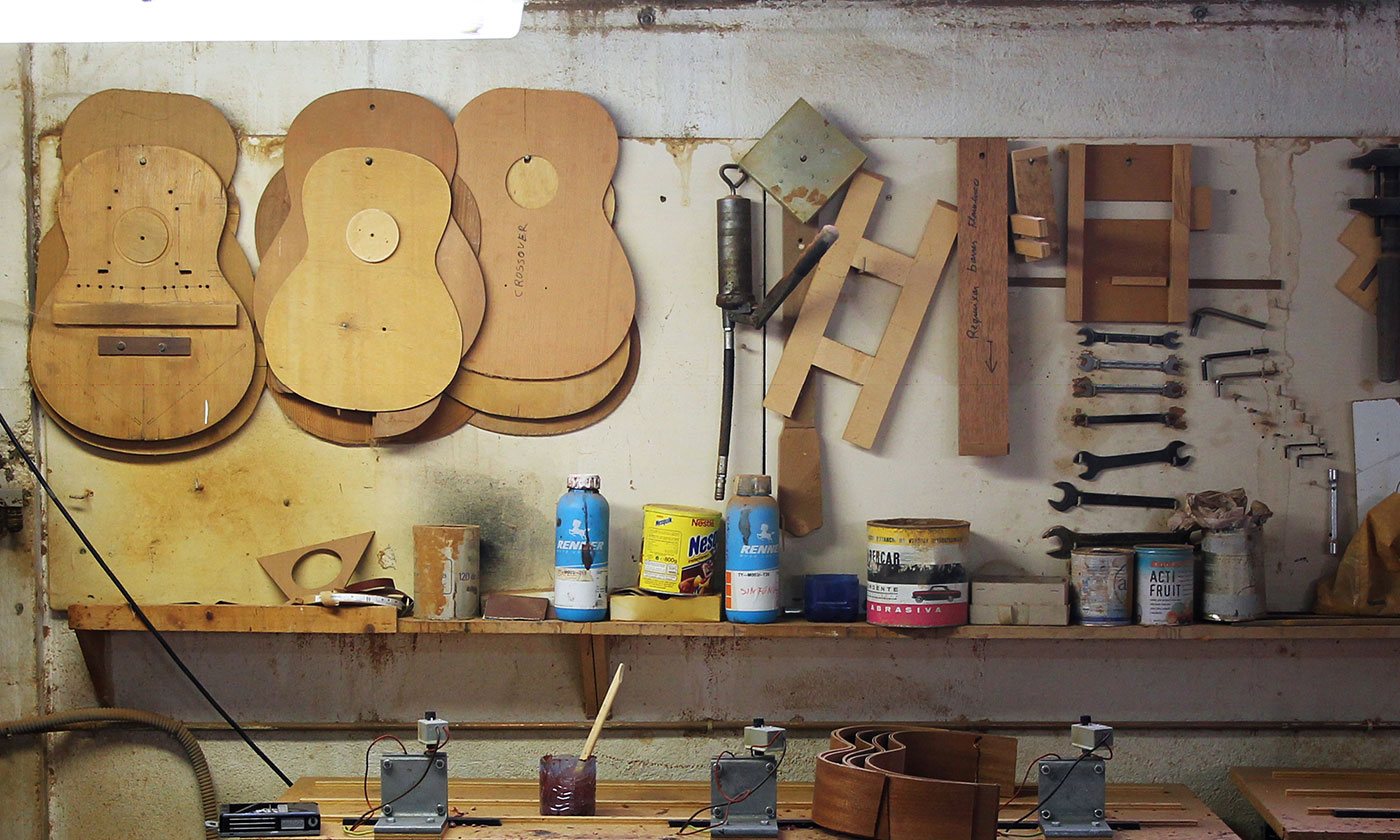 François Leonard was born in the city of Nantes, near the west coast of France in 1973. After studying the guitar for a few years, François decided to move to England in 1995 to shift his focus to the craft of guitar-making. He began his studies of fine luthierie at the Newark School under the instruction of Roy Courtnall, author of Making Master Guitars. Leonard stayed in England for five years, which allowed him the chance to exchange creative ideas and processes of guitar-building with violin makers as well as makers of other stringed instruments. François' experience in England opened up his understanding to various aspects of construction techniques. During his stay, he also branched out to build many other, scarcely-heard-of traditional instruments such as the Swedish Nychelharpa and Hammerdulcimer, amongst many others.
At the start of the new millenium, François moved to Germany to start working for Lakewood Guitar, and his time there was also for another five-year period. In collaboration with Tobias Berg, who is a dear colleague and good friend of both GSI and François, Leonard continues to work on several thousand guitars and takes on the responsibility and duty of body construction for the duo's works. It is through this collaboration that Leonard truly learned the intuitive aspect of the process of choosing tops and gaining an ear for the thicknesses of tops in particular; as a result Leonard understands the kind of sound signature that certain tops are capable of producing in conjunction with all other parts of the guitar. During his first three years in Germany, the French luthier also met Michel Brück and gained from him the very practical knowledge of applying French polish finish to guitars.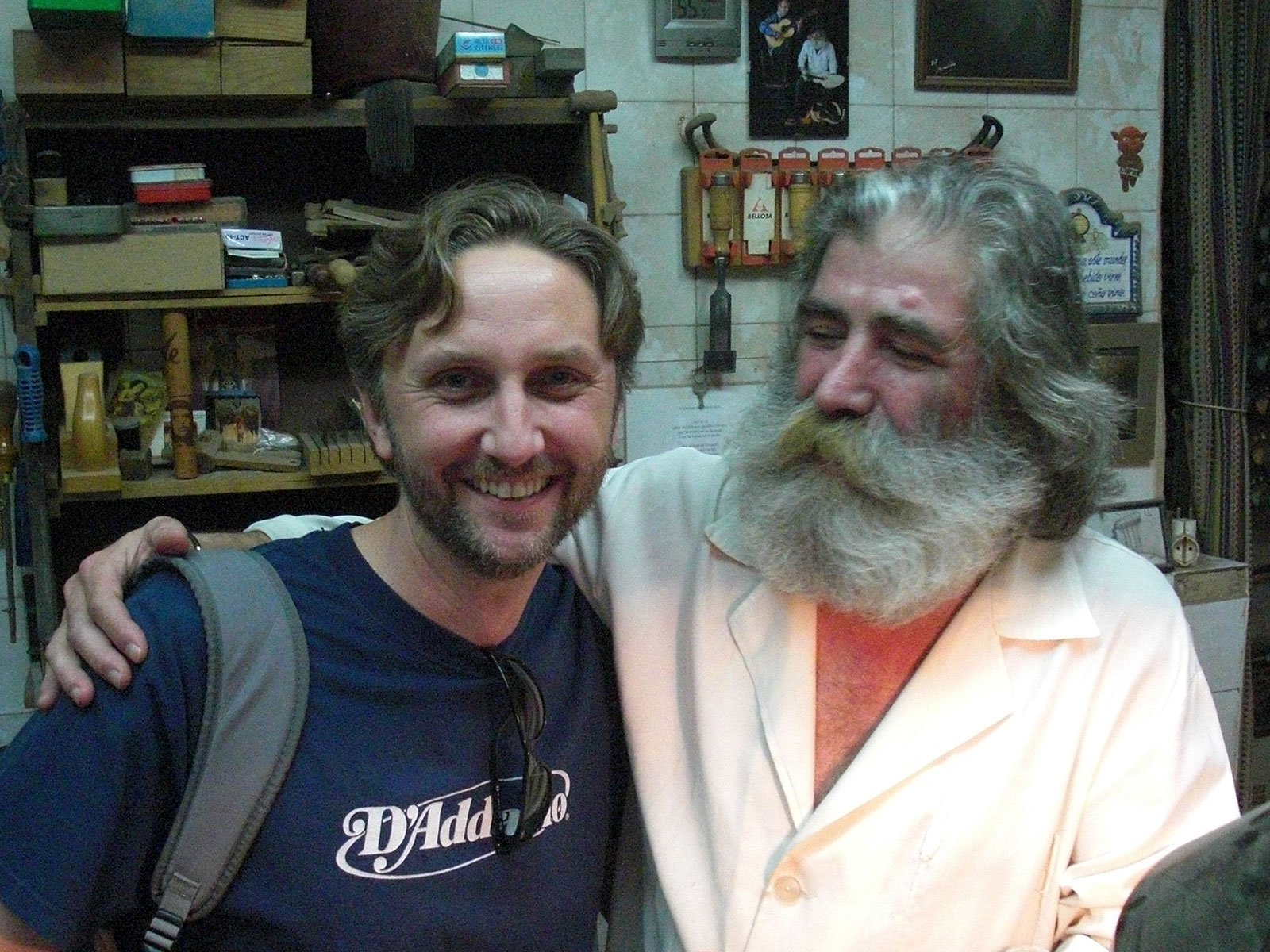 François settled his own workshop in 2006 in Lorient, Brittany and started to develop his own guitars, trying to enhance the mechanical aspect of the instrument by including double sides to give more presence of sound. He currently visits Dominique Field regularly, and is gaining knowledge on the sensitive aspect of instrument aesthetics both visually and sonically, making sure to tweak the nuances of sound according to his own perceptual vision. Over the last few years, Leonard has been meeting with acousticians in order to exchange ideas about the acoustic properties that make up a guitar's sound as well as to add scientific understanding to the intuitive part of the instrument conception.
As long as he's building his instruments, Leonard continues to practice the guitar every minute he gets, but he also plays the harmonica, and he enjoys singing as part of different bands, which becomes a source of happiness that inspires him to continue building guitar. François hopes to build for as long as his famous French colleague Daniel Friedrich.
Leave a Comment