Marko Topchii - A Guitar Virtuoso From Ukraine Performs At The Omni Foundation's Live From St. Mark's Concert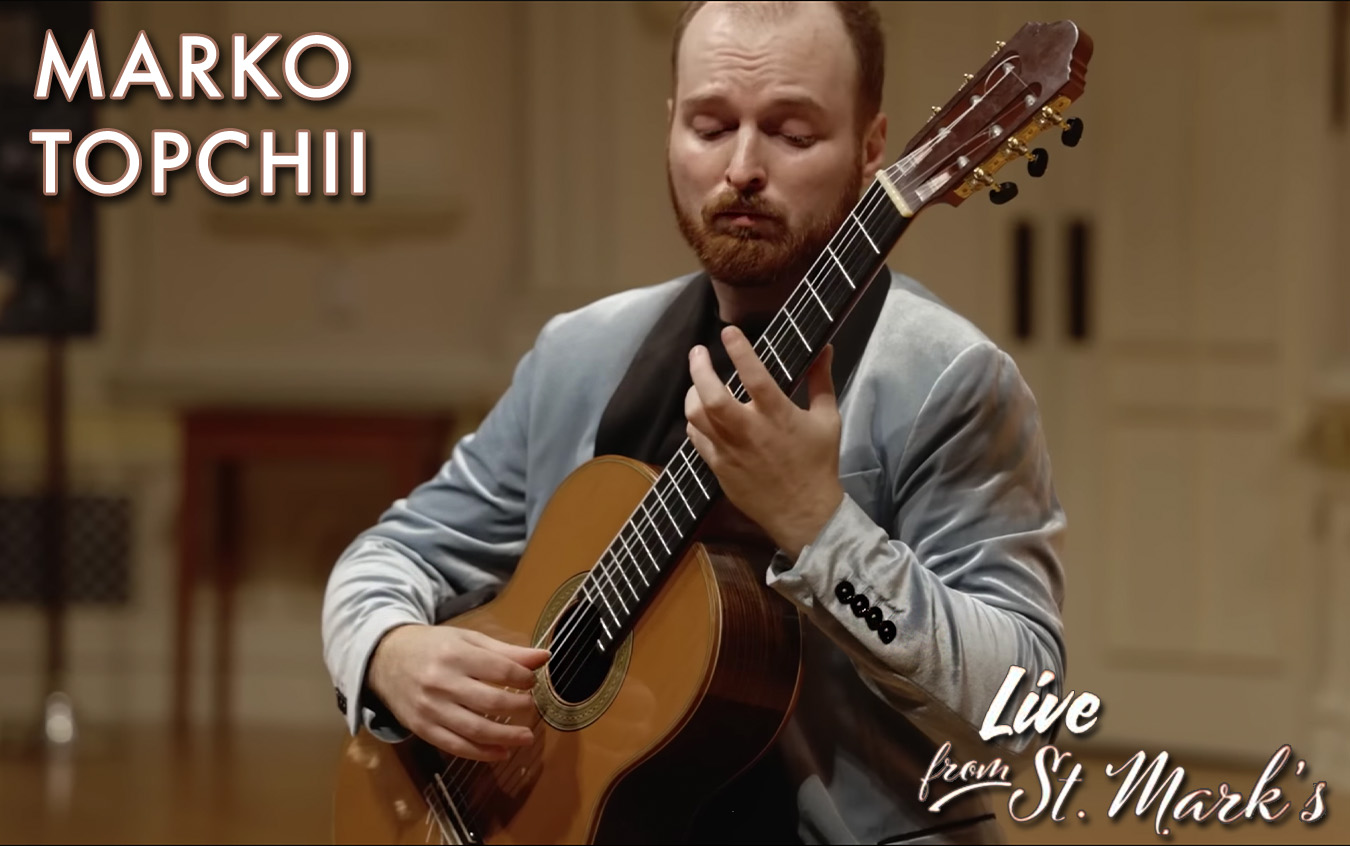 The Omni Foundation for the Performing Arts has published another fantastic video as part of their Live From St. Mark's concert series.
This time, we had a chance to hear Ukrainian guitarist, Marko Topchii. Having won over 115 prizes at various guitar festivals, Marko is one of the most awarded classical guitarists of his generation. Among these 115 awards, 50 of them are 1st prizes.
Marko was born in 1991 in Kyiv, Ukraine to a family of musicians. He started learning the guitar at the age of four with Volodymyr Homenyuk and then with Borys Belsky. Marko studied at the Kharkiv National Kotlyarevsky University of Arts with Volodymyr Dotsenko, after which he completed a postgraduate program under Yuri Aleksik at the Petro Tchaikovsky National Music Academy of Ukraine in Kyiv. In 2019, Marko also studied with Judicaël Perroy at the San Francisco Conservatory of Music.
In his Live From St. Mark's concert, Marko presented a repertoire that featured works by Johann Sebastian Bach, Valentin Silvestrov, Leo Brouwer, Alexandre Tansman, Angelo Gilardino, Arnaud Dumond, Joaquín Rodrigo, and Agustín Barrios Mangore.
All concerts in this video series are filmed live at St. Mark's Lutheran Church – one of the Omni Foundation's regular venues in San Francisco. The previous online concerts featured artists such as Scott Tennant, Sergio Assad, Marc Teicholz, David Tannenbaum, Richard Savino, Bokyung Byun, Meng Su, Ana Vidović, Tengyue Zhang, Martha Masters, Alec Holcomb, and younger guitarists Reade Park, Eric Wang, Emilia Diaz Delgado, as well as Jack and Elle Davisson.
Check out Marko's full concert below!
Leave a Comment