Alec Holcomb Performs at The Omni Foundation's Live From St. Mark's Concert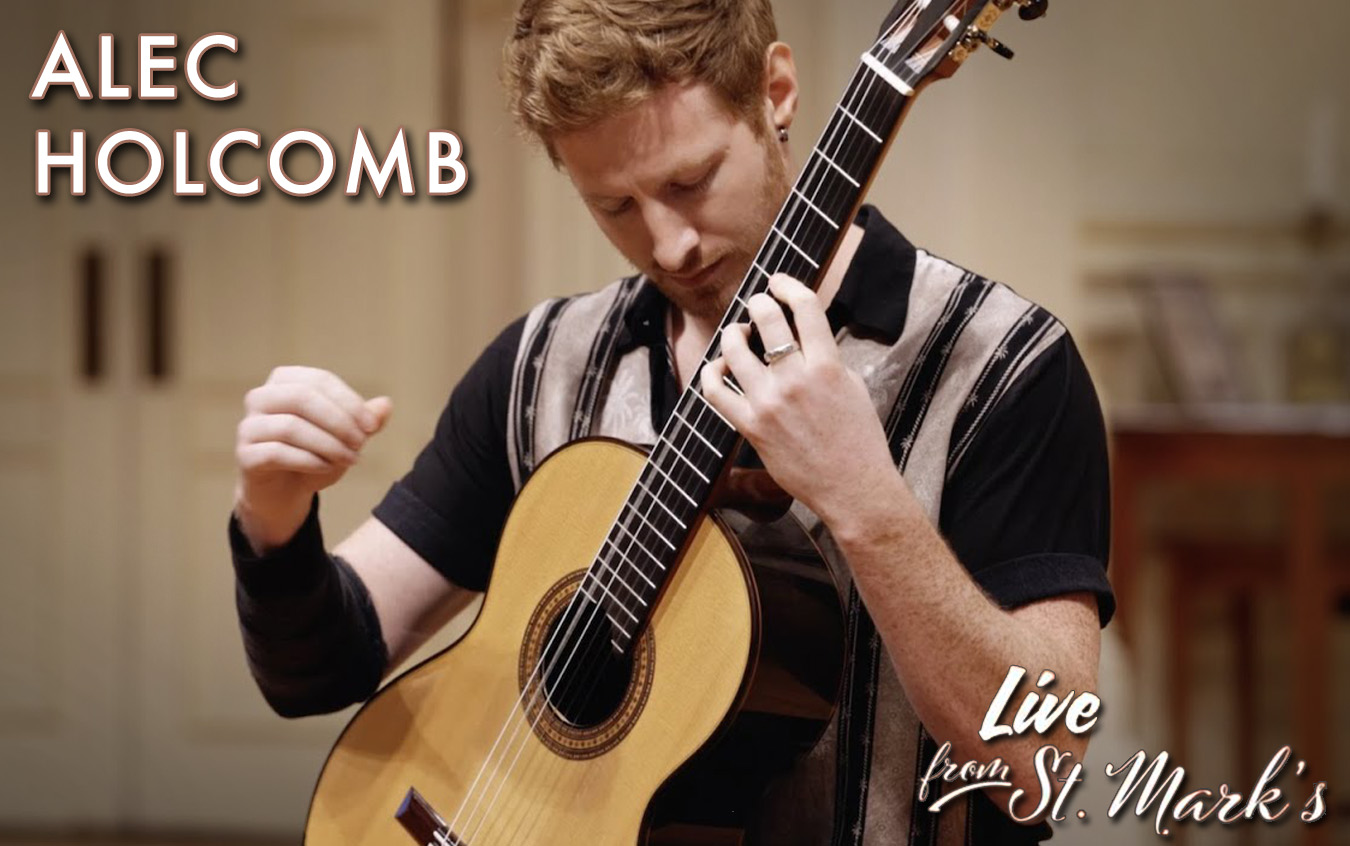 Last weekend, the Omni Foundation for the Performing Arts published a new full concert of Alec Holcomb recorded live during his Live From St. Mark's performance in San Francisco.
Alec grew up in Tennessee. At the age of 6, he took his first classical guitar lessons from his father. Then, while in high school, he took lessons from Dr. Andrew Zohn from Columbus State University in Georgia. He continued his classical guitar education with David Starobin and Jason Vieaux at the Curtis Institute of Music and subsequently, with Judicaël Perroy and David Tannenbaum at the San Francisco Conservatory of Music.
All concerts in this video series are filmed live at St. Mark's Lutheran Church – one of the Omni Foundation's regular venues in San Francisco. The previous online concerts featured artists such as Scott Tennant, Sergio Assad, Marc Teicholz, David Tannenbaum, Richard Savino, Bokyung Byun, Meng Su, Ana Vidović, Tengyue Zhang, Martha Masters, and younger guitarists Reade Park, Eric Wang, Emilia Diaz Delgado, as well as Jack and Elle Davisson.
In the video below, you can hear Alec playing music by Daniel De Togni, Mauro Giuliani, Reinhold Westerheide, Sergio Assad, Gaspar Cassadó, Jerry Reed, and Frédéric Chopin.
Leave a Comment