The Young Virtuosos Play at The Omni Foundation's Live From St. Mark's Concert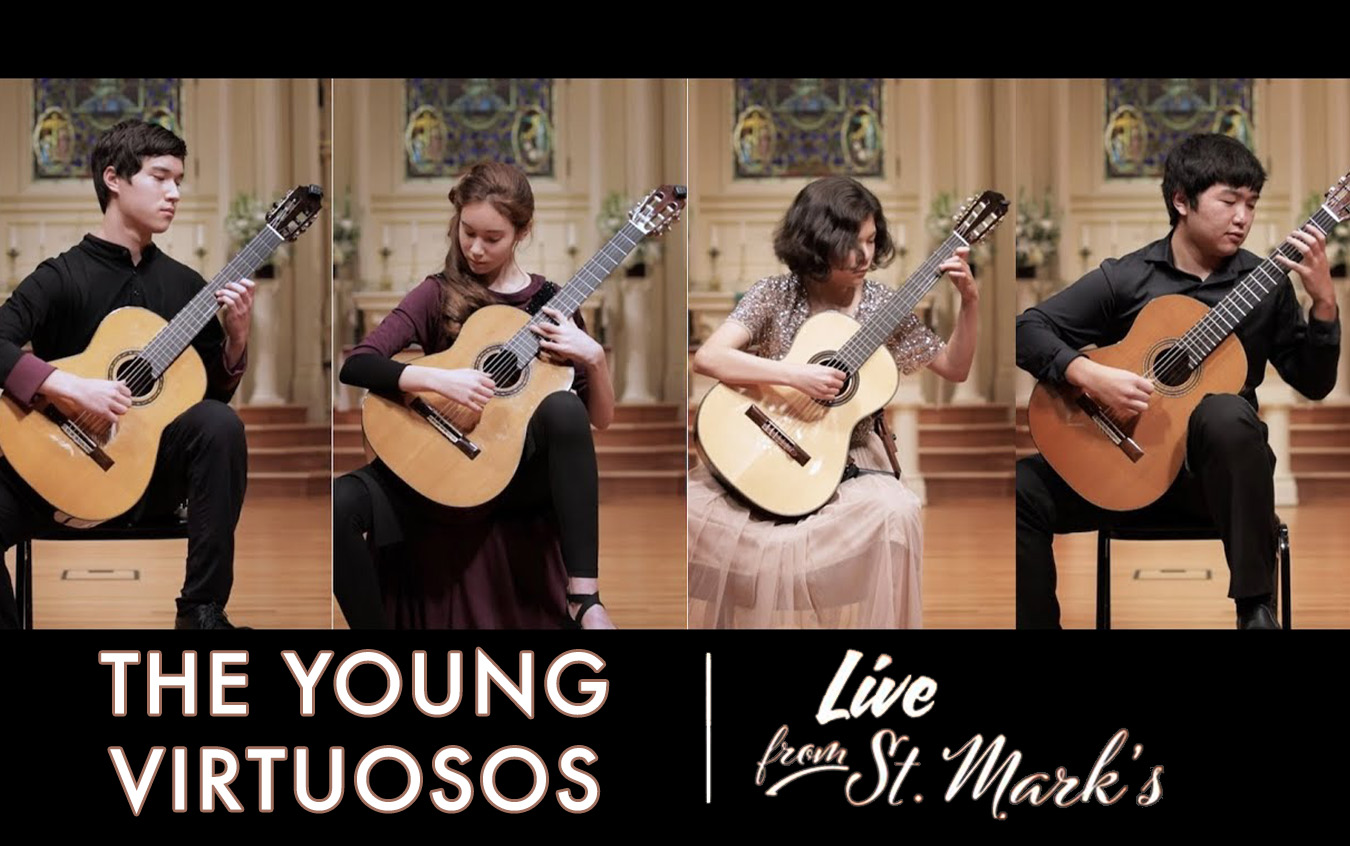 The Omni Foundation for Performing Arts has published a new video as part of their Live From St. Mark's concert series. This time, the concert was dedicated to "The Young Virtuosos", four rising stars of the classical guitar - Jack Davisson (16), Elle Davisson (14), Emilia Diaz Delgado (14), and Eric Wang (17). You might already know Jack and Elle Davisson from their recent recording session at GSI (read more).
You'll have a chance to hear these young artists play works by Isaac Albeniz, Sergio Assad, The Beatles, Leo Brouwer, Roland Dyens, Astor Piazzolla, Domenico Scarlatti, and Heitor Villa-Lobos. Check out the video below!
Guitar Salon International is one of the official sponsors of the Omni Foundation's concerts.
Leave a Comment