The Young Virtuosos 2nd edition will premiere on the Omni Foundation's YouTube channel.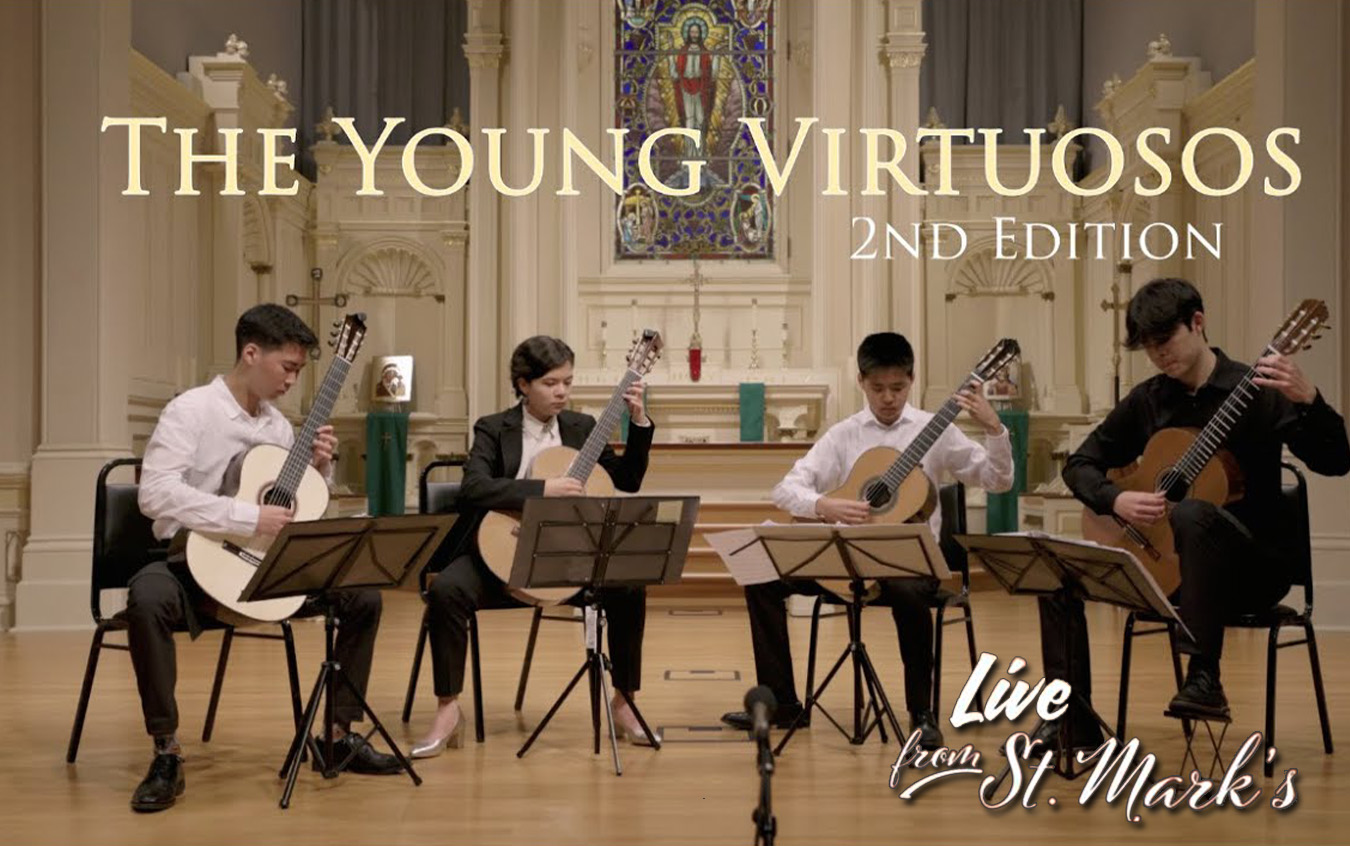 The Omni Foundation for the Performing Arts has announced its YouTube premiere of the concert of Young Virtuosos which was recorded live on January 29, 2023, during the Live From St. Mark's concert series. The premiere will take place on March 26th, at 10 AM PST.
This time, we'll have a chance to hear Reade Park (18 y.o.) Emilia Diaz Delgado (13), Trent Park (15), and Ethan Boyers (17). While still at the beginning of their musical careers, each of them is already an award-winning guitarist. One of the featured guitarists, Ethan Boyers, has even recorded multiple videos in our showroom (learn more).
The program includes works by Ludwig van Beethoven, J. S. Bach, Seymour Simons, Thelonious Monk, Antonio Jose, and Sergio Assad. In addition to their solo performances, the young virtuosos will also perform together in a quartet.
Guitar Salon International is one of the official sponsors of the Omni Foundation's concerts.
Leave a Comment