A member of Berlin Luthiers, Christian Koehn, was born in 1976. He attended the guitar and violin-making School in New Ark, England where he graduated with distinction. In 2007, together with his wife, Thilde van Norel who is a violin maker, Christian opened a workshop in his hometown of Berlin.
When Christian started working as a luthier he was initially inspired by the great masters of Spanish guitar-making. Very soon he shifted his focus to the French school, which was influenced by makers such as Daniel Friederich and Robert Bouchet. Besides making and developing his own guitars Christian Koehn restored more than 200 master guitars from all over the world and therefore could research many successful concepts.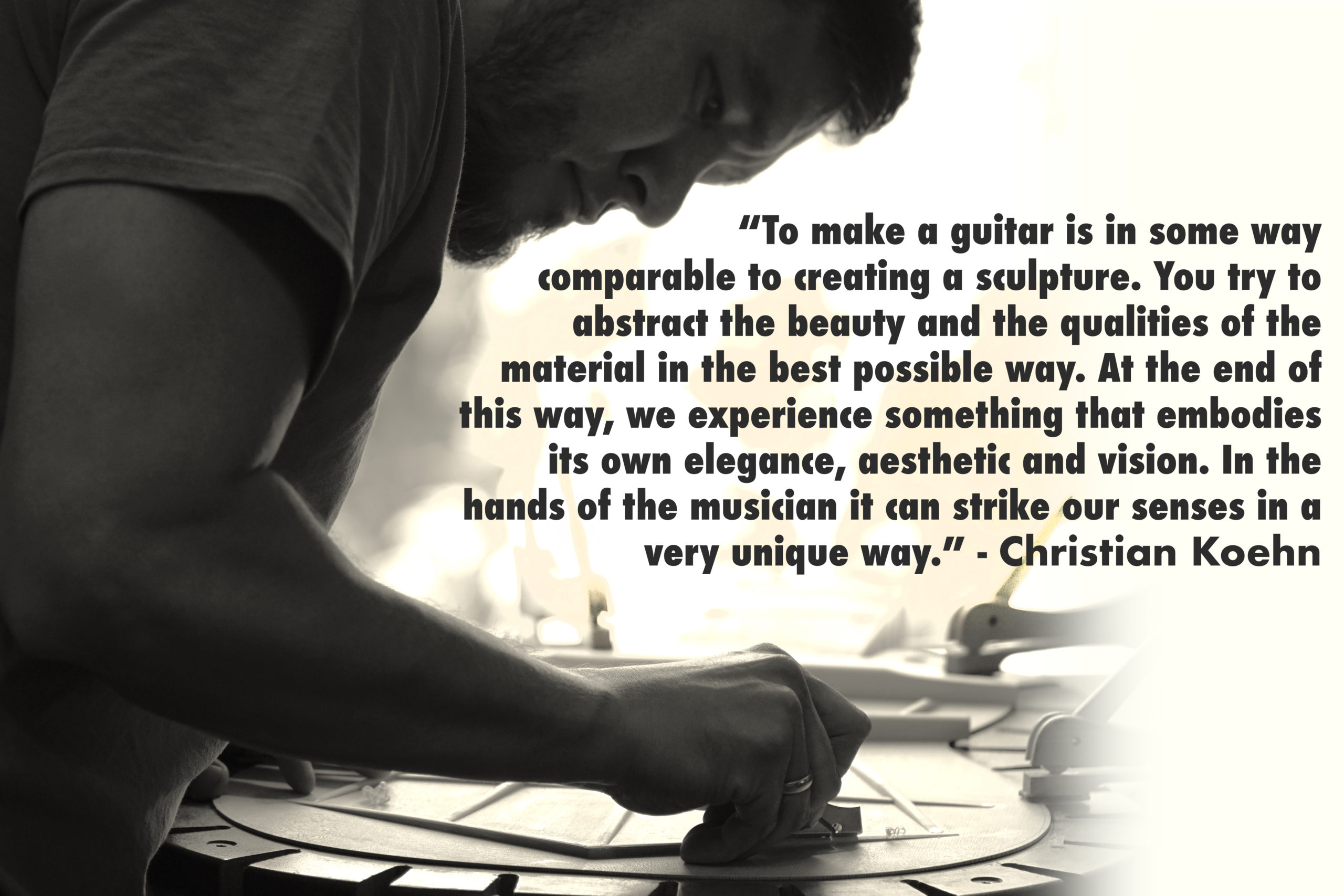 The core of Christian Koehn's work is a guitar model which he could continuously refine over the years. He builds his guitars with a traditional single-top soundboard as well as a double-top-construction. His building style integrates traditional and modern techniques. Christian considers himself as a part of a new generation of German luthiers that is defined as very eclectic. His guitars sound powerful and clear and are well balanced and comfortable to play.
Christian Koehn lives and works together with his wife and his two children in Hohen Neuendorf near Berlin.