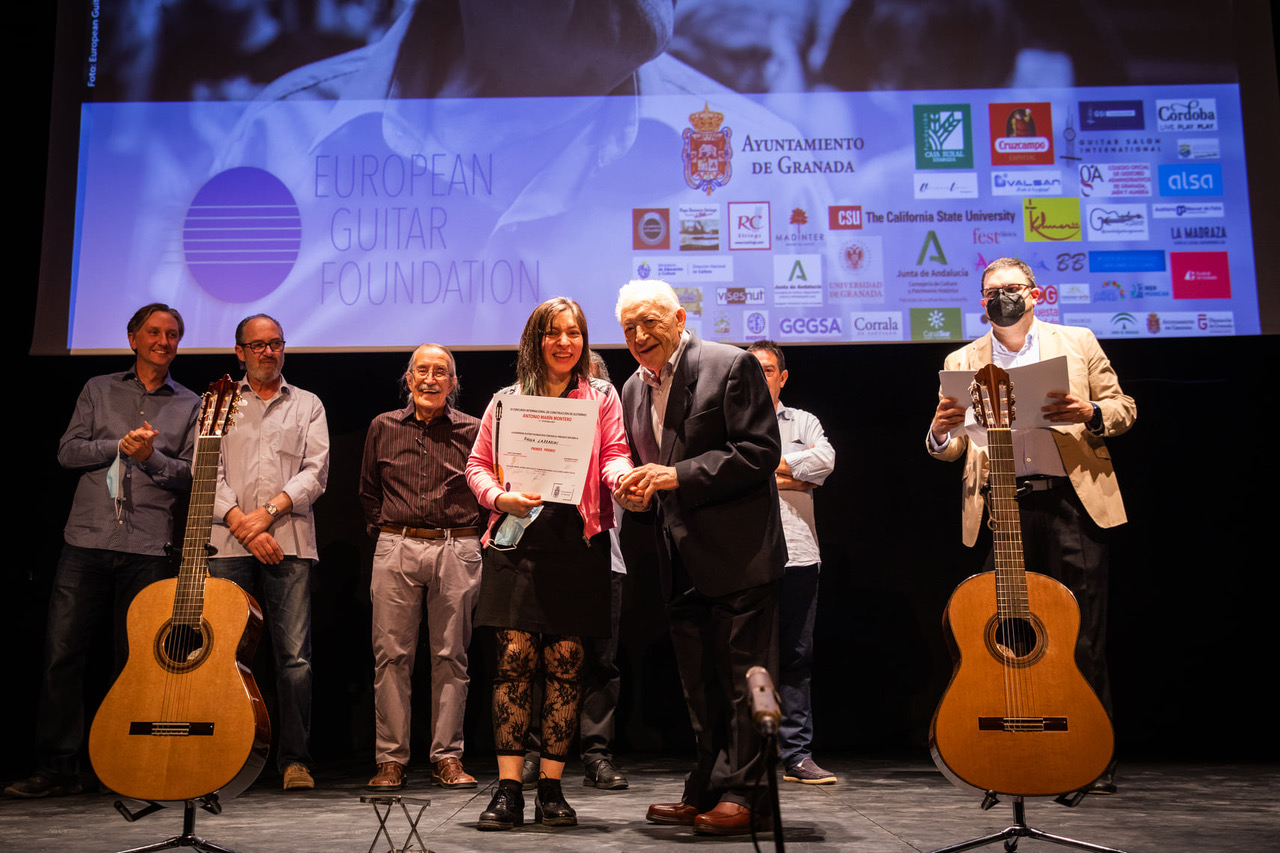 Paula Lazzarini has been making classical guitars since 2007. She was born in Buenos Aires, Argentina, and in 2016 she moved to Cremona, Italy, where she established her luthier workshop. She specializes both in traditional Spanish classical guitars, as well as in more contemporary lattice-braced guitars. Paula is also the winner of the 4th Antonio Marin Montero Guitar Building Competition in Granada, Spain.
Paula has a degree in History. A strong interest in objects and artifacts from the past eventually led her to enroll in a Master's Program in Restoration and Conservation at the University of San Martin, Argentina. Her curiosity for woods and musical instruments gradually led her to lutherie. She started with repairs and later on, she began making classical guitars under the tutelage of Ricardo Louzao, who taught her the art of guitar making. Since her early years in guitar making, Paula has always aimed for developing her style and sound.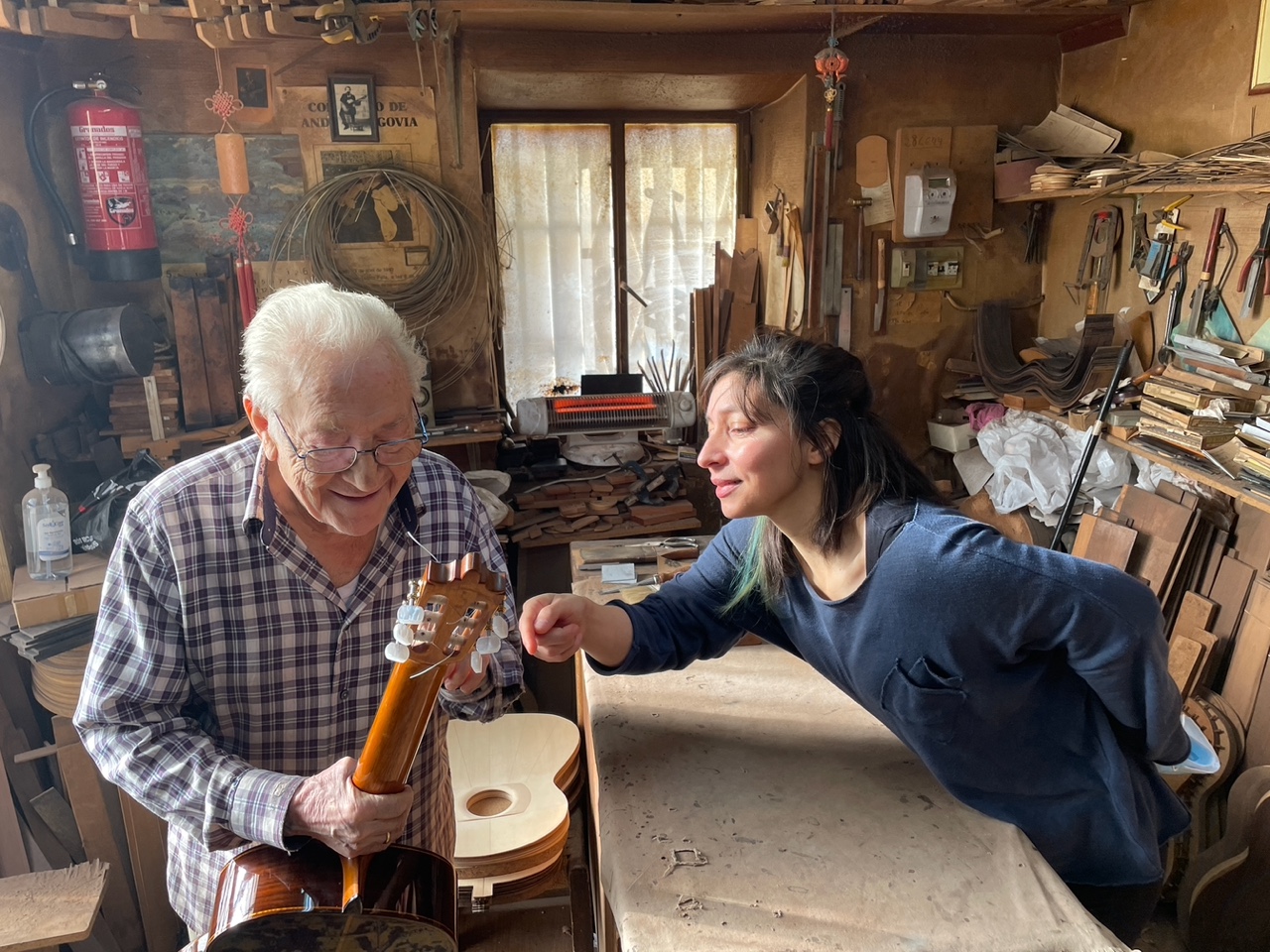 In 2011 and 2012, Paula met several maestros and guitar makers from Italy, Spain, the Netherlands, and France, with whom she had the privilege of sharing her experiences of guitar making and instrument restoration. For a brief time, she also had the privilege of learning from Daniel Friederich, and Antonio Marin Montero who kindly offered her insights into the work on wood and shared their concepts on construction.
While working as a luthier, Paula came across different needs and personal sound expectations of numerous guitar players. This encouraged her to further develop and attempt to combine the sound from Rio de la Plata and the traditional Spanish guitar.
Guitar making is a long and dynamic process. Paula doesn't just transform the wood, but she also lets her passion for the instrument take shape, in a ceaseless search for sound and, eventually, for the guitar style that best represents her as a person.