Teodoro Perez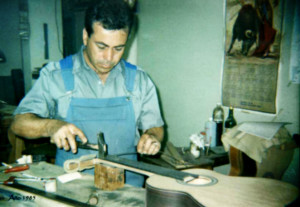 Teodoro Perez was born in 1952 in the province of Soria, Spain, but moved to Madrid while still very young. In 1966 he began his apprenticeship in the famed Jose Ramirez III workshop, where he built guitars, lutes, bandurias and mandolins. During these years, he had the great honor to meet some of the great maestros of the twentieth century, including Andrés Segovia, Narciso Yepes and many others.
In 1970, after passing the appropriate tests, and with the approval of Jose Ramirez, he qualified as First Official, and stamped the guitars he made with his initials GPM. In 1991, Teodoro Perez teamed up with fellow Ramirez veteran Mariano Tezanos, and built guitars for many years under the name "Tezanos-Perez".
Teodoro has recently entered the next phase of his career, building with his son, Sergio, who has been assisting him in his work since 1998, and his daughter Beatriz.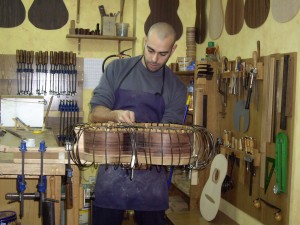 Sergio Perez
Sergio Perez was born in Madrid in 1980. From an early age he enjoyed watching his father work – he had a workbench at home and in his free time he made guitars for himself. For Sergio it was a great pleasure to see how his father made guitars.
In 1998 he joined his father, Teodoro Perez, and he began to discover the secrets of guitar building.
In these 12 years he has learned both the craft of building guitars and the business of it as well. His goal is to continue along his father's trajectory in the family business.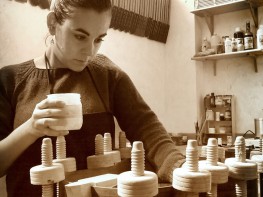 Beatriz Perez
Beatriz Perez was born in 1978 in Madrid. She joined the family business in 2005 and acts as both the administrator of the family business and as an assistant to her father Teodoro and her brother Sergio.