2015 Hermann Hauser III "Bream" CD/CSAR
| | |
| --- | --- |
| Year | 2015 |
| Top | Cedar |
| Back & Sides | CSA Rosewood |
| Scale Length | 645 mm |
| Nut width | 52 mm |
| Finish | French Polish Top |
| Country | Germany |
| Luthier | Hermann Hauser III |
This guitar is no longer available in our inventory. If it interests you, click the "notify me when available button" to be notified in the event that we re-acquire this guitar for re-sale.
Description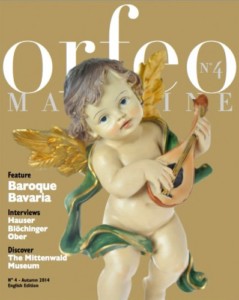 Hermann Hauser III has tirelessly built guitars that capture the sound and aesthetic of the "teutonic" style, as initially established by his grandfather,
Hermann Hauser I
and transmitted through his father, Hermann Hauser II. Although it is one of the most iconic (and copied) styles since its inception, it should be no surprise that the style has been most faithfully preserved by Hermann III - indeed he works in the same workshop as his father and grandfather, uses many of the same tools, and even uses woods that were acquired by both his paternal predecessors. This is an incredible cedar-topped instrument by this maker in near-mint condition. Although bearing a 2015 label, it was completed in 2016 and kept in literally pristine condition. Soundwise, it has all the classic Hauser qualities - great balance, evenness of sustain and supreme clarity, with a touch of added warmth and overtone presence thanks to the cedar. This is a special "Bream" model, which has different proportions to Hauser's standard "Segovia" model - most notably the very flat bottom and high-waist line which give the body a slightly more slender, or sleek appearance. Apparently this is Hauser's first in cedar - the first (in spruce) was made in 1991 and its first owner was Celedonio Romero. Materials are spectacular, including a set of CSA roseowood for back and sides that is about 80 years old. Overall, a great (and unique) Hauser III by every standard.
Orfeo article on Hauser III, Blochinger and Ober
Videos
Guitars by Hermann Hauser III