Fingerstyle at GSI? Spanish Latin Grammy Award Winner El Twanguero records in our showroom!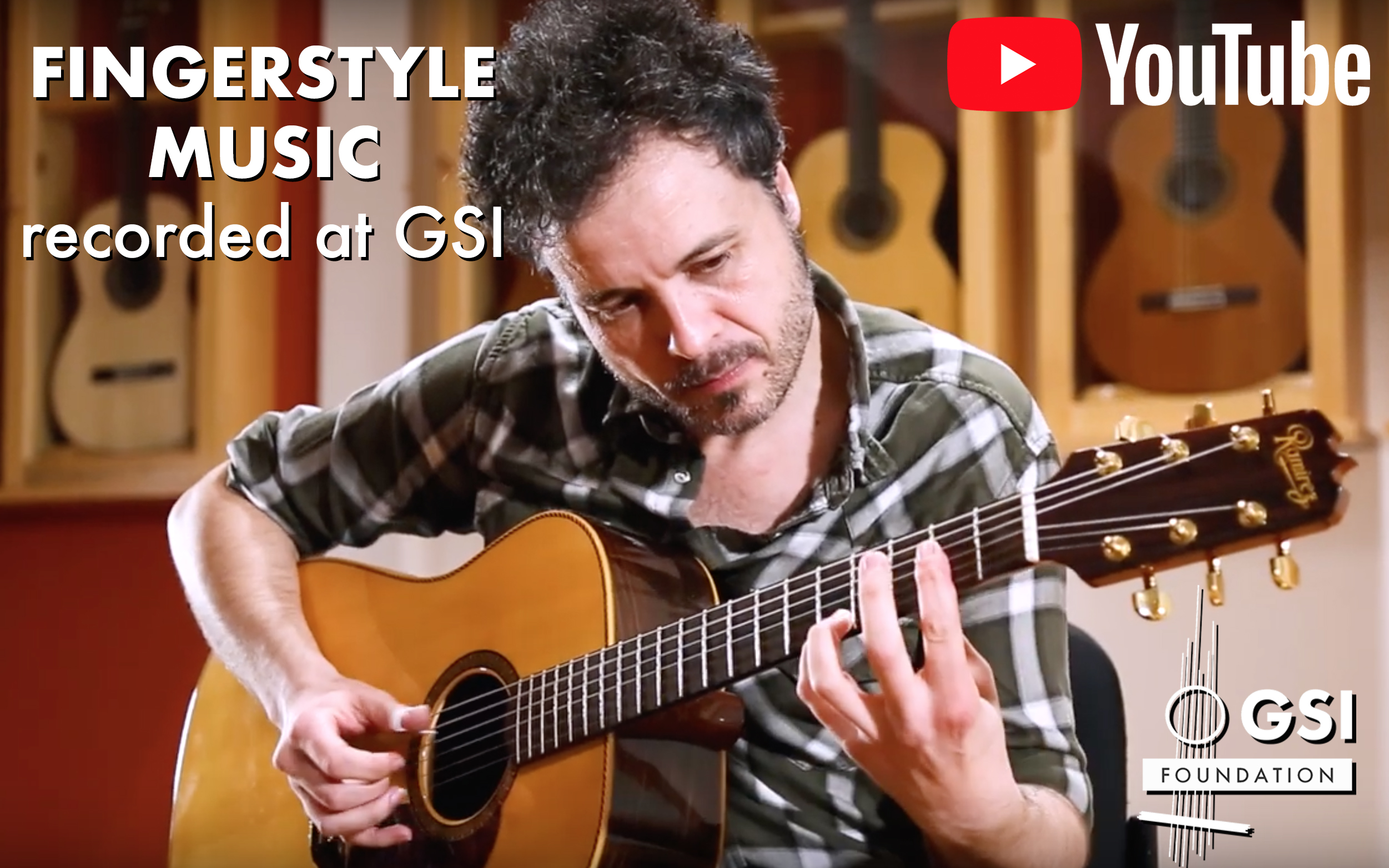 This time we have something very special for you – New GSI videos of El Twanguero who recorded fingerstyle music on acoustic guitars (including a STEEL string) from the workshop of José Ramírez III.
"… El Twanguero is a journey into the heart of the music … " – Rolling Stone Magazine
El Twanguero started his music education in Valencia, Spain at the age of 6 by taking guitar lessons with José Lázaro Villena, a former student of Andrés Segovia. However, instead of going fully classical, he formed his first rock band at the age of 13. When he was 20, he moved to Madrid where his solo career took off. Nowadays, El Twanguero is an internationally renowned artist thanks to his concert tours in Spain, Mexico and other countries in the Americas.
Having such a great fingerstyle guitarist at GSI gave us an opportunity to record music on some very interesting José Ramírez guitars. In the 1980's José Ramírez III made three different types of acoustic guitars; one of them with the dreadnought shape and steel strings, and the other two with José Ramírez III's design (called "European"). Of the European designs, one had steel strings and the other had nylon strings.
El Twanguero recorded four of his own compositions with us: "Carreteras Secundarias" and "El Camino" on a 1986 Jose Ramirez "1a Acustica", as well as "Spanish Rag" and "Green Eyed Girl" on a 2018 José Ramírez "Tablao". He also recorded one composition by Merle Travis – "Blue Smoke" on a 1982 José Ramírez "1a European Nylon String".
Read: The José Ramírez Dynasty
Leave a Comment