2016 Jean-Noel Rohe SP/CSAR
| | |
| --- | --- |
| Year | 2016 |
| Top | Spruce |
| Back & Sides | CSA Rosewood |
| Scale Length | 650 mm |
| Nut width | 52 mm |
| Finish | French Polish |
| Country | France |
| Luthier | Jean-Noel Rohe |
This guitar is no longer available in our inventory. If it interests you, click the "notify me when available button" to be notified in the event that we re-acquire this guitar for re-sale.
Description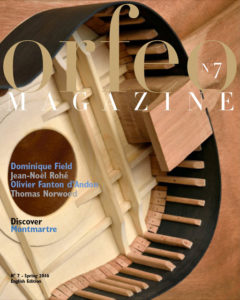 This particular guitar (#75) has the maturity, sophistication, and technical execution found in instruments of the most regarded masters only after reaching their prime. The craftsmanship is second to none, not only is it extremely tasteful but it is perfectly executed to the minutest of details. Sound is uniquely Rohé's but there are some influences that can be detected, such as the Friederich-like use of double-sides. Rohé normally has used cypress for the side reinforcements but for this guitar, he's used spruce - and not just for the sides, but also for the back, which is reminiscent of René Lacote's system, also found use in similar style by Contreras in the "Double Top" model. For Rohé, this system re-enforces the box, providing a cathedral-like acoustic environment from which the sound proceeds. There is a firmness to the core of each note yet it is enveloped in a velvety texture of controlled overtones, which gives fullness and great body to each note - this achieves both clarity and warmth that is the desired goal of most guitar makers. This unique sound has great style, all who hear and play are won over by its charm.
Rohé likes to compare the making of a guitar to wine-making, in that the vintner's personality is present in the final product in much the same way as the luthier's does. Grape varieties and scents blend in the similar fashion as do wooden framework and sound structure. One can appreciate the tonal qualities of the note as one can appreciate the complex taste of a particular wine. For the connoisseur of fine guitars, this maker's work does for the ears what the finest wines do the palates of the most discriminating wine aficionados.
Photos of this guitar being built
Orfeo Magazine #7 - French School Luthiery
Guitars by Jean-Noel Rohe