2004 Jean-Noel Rohe "Un des Meilleurs Ouvriers de France" SP/IN
| | |
| --- | --- |
| Year | 2004 |
| Top | Spruce |
| Back & Sides | Indian Rosewood |
| Scale Length | 650 mm |
| Nut width | 52 mm |
| Finish | French Polish |
| Country | France |
| Luthier | Jean-Noel Rohe |
Description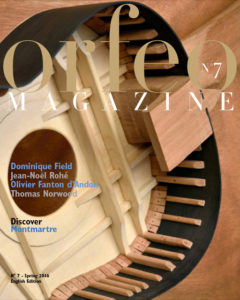 This is the actual guitar that won Jean-Noël Rohé the top prize at the "Un des Meilleurs Ouvriers de France" competition in 2004. And as you can see from the photos below, Jean-Noël received the medal directly from France's president at that time, Jacques Chirac. Jean-Noël tells us that his primary motivation to enter the competition in the first place was simply to meet and receive helpful criticism from many of the makers he admired the most at that time - Daniel Friederich was the president of the jury and Dominique Field was a member as well. Indeed, with the advice of Dominique Field, Rohé established himself as an independent maker that same year. Last year (2020), Rohé was able to see the guitar again, and while he had it, he did a check-up on it, which included doing a re-fret and finish touch-up. So the guitar is now in excellent, concert-ready condition.
Some notable differences in this guitar from his current work include a rosette that was very inspired by Romanillos, with the Mosque arches perfectly constructed. Rohe would eventually switch to doing mosaic rosettes afterward. Another structural difference is his use of an open harmonic bar that he wanted to be stiff and yet light, otherwise the bracing is a modified Torres-inspired system. Sound of the guitar is incredible, plenty of power and a quick, immediacy to each note with a plump, rich sound drenched in controlled overtones. This unique sound has great style, all who hear and play are won over by its charm.
Rohé likes to compare the making of a guitar to wine-making, in that the vintner's personality is present in the final product in much the same way as the luthier's does. Grape varieties and scents blend in the similar fashion as do wooden framework and sound structure. One can appreciate the tonal qualities of the note as one can appreciate the complex taste of a particular wine. For the connoisseur of fine guitars, this maker's work does for the ears what the finest wines do the palates of the most discriminating wine aficionados.
Orfeo Magazine #7 - French School Luthiery
Videos
Guitars by Jean-Noel Rohe