Doctoral Student Juri Yun Receives the 2023-2024 GSI Foundation Classical Guitar Scholarship!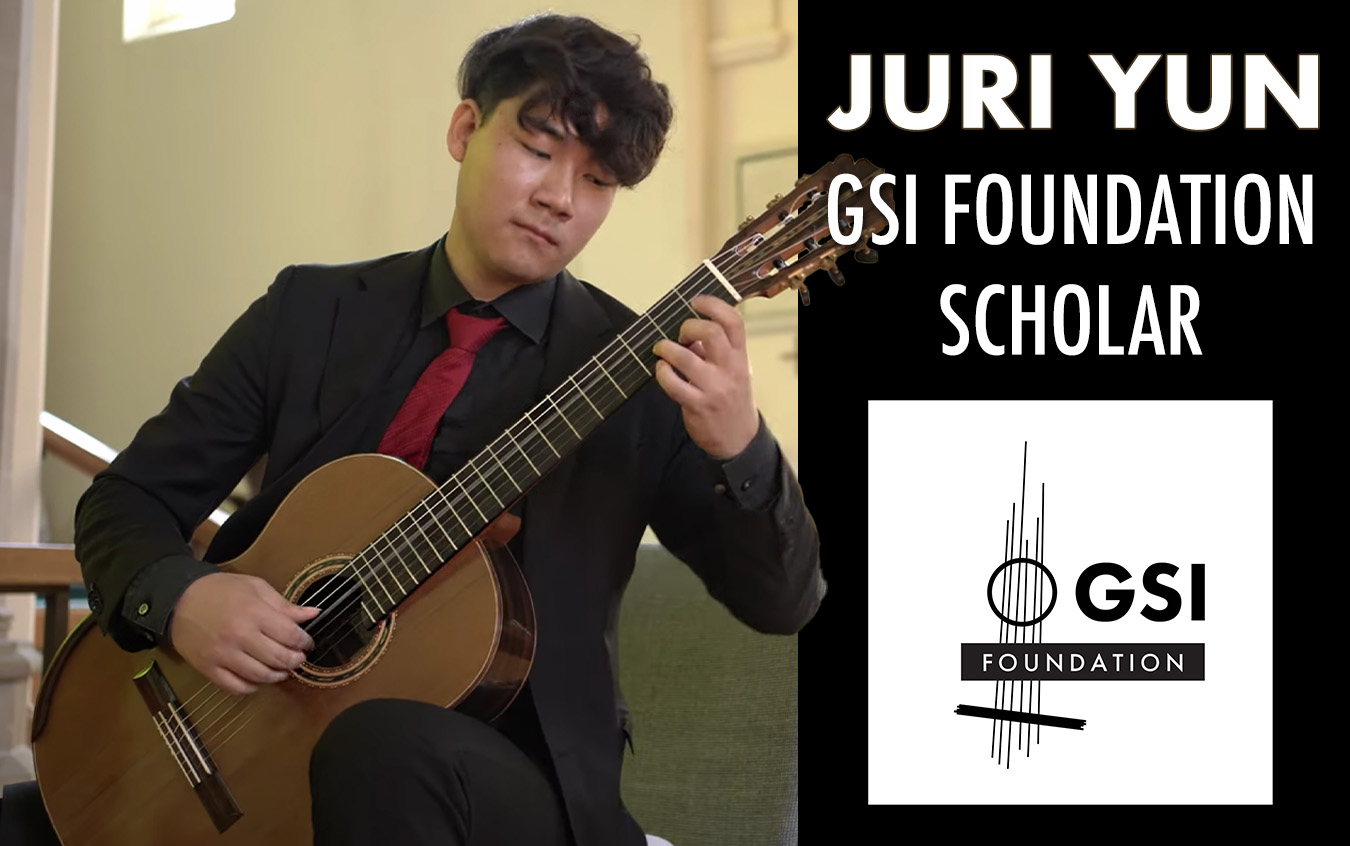 We're proud to introduce you to the newest recipient of the GSI Foundation Classical Guitar Scholarship at the USC Thornton School of Music - Juri Yun. Juri is a Canadian-born classical guitarist who is currently pursuing his doctorate degree at USC. Juri started playing the guitar at the age of 14. Despite being self-taught at that time, it took him only one year of practicing to win his first classical guitar competition, where he also met his first guitar teacher. Within a few years, Juri performed concerts in the United States, Canada, and Europe. Eventually, he even made his debut at Carnegie Hall as the winner of the Elite International Music Competition.
Before coming to Los Angeles, Juri completed his Bachelor's degree at the University of Toronto under the tutelage of Jeffrey McFadden, and then he earned his Master's degree at the San Francisco Conservatory of Music, where he had a chance to study with David Tannenbaum.
We hope that the GSI foundation scholarship will help Juri with the costs of his classical guitar education, as it did in previous years for our scholars in the past: Ashley Lucero, Mircea Gogoncea, Tomasz Fechner, Laura Mazon Franqui, Grygorii Koval, and Robert Wang. We'd like to thank countless donors who helped us by donating their guitars or cash to help raise funds for this and other purposes. If you'd like to learn how to help, please visit the GSI Foundation section of our website.
Juri has already agreed to visit our showroom for his first recording session later this year. In the meantime, you might want to check out this excellent video with Juri's interpretation of J.S. Bach's "Prelude, Fugue, & Allegro, BWV 998".
Leave a Comment