Guitarist Tengyue "TY" Zhang And Violinist Strauss Shi Perform In The Live From St. Mark's Concert Series!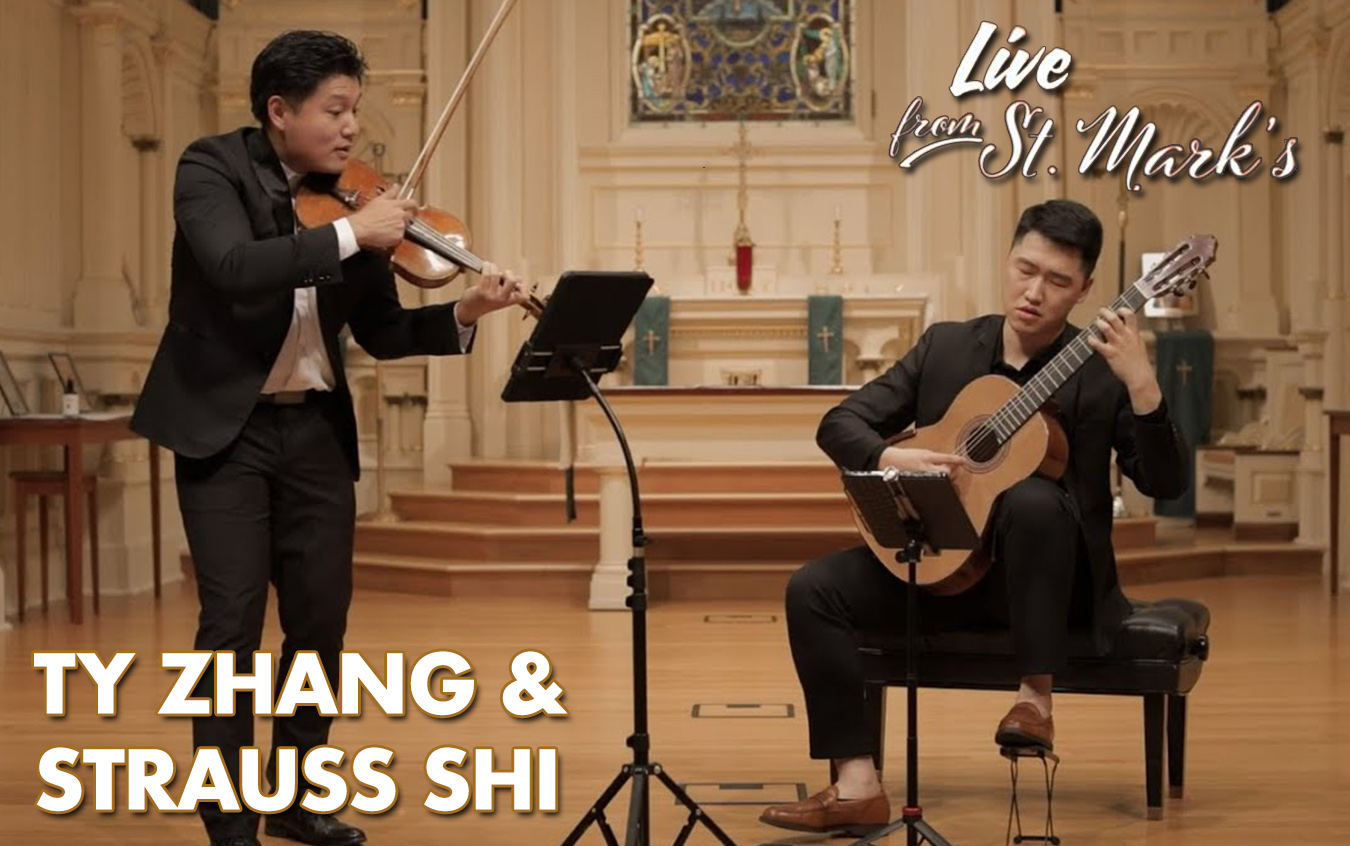 The Omni Foundation for Performing Arts has just announced another exciting YouTube Premiere as part of their Live From St. Mark's concert series. This time, we'll have a chance to hear our good friend, Tengyue "TY" Zhang, playing in a duet with violinist, Strauss Shi.
We'll hear works by Roland Dyens, Antonio Vivaldi, Domenico Scarlatti, Horacio Fernandez, Manuel de Falla, Zequinha de Abreu, Jules Massenet, and Astor Piazzolla! The YouTube Premiere of this video will take place on December 30th at 11 AM PST. Make sure to set up a notification to be there with us or watch the video later as it will be available on the Omni Foundation's YouTube channel.
Guitar Salon International is one of the official sponsors of the Omni Foundation's concerts.
Leave a Comment